'We don't need to strip off to gain attention for chess' – Russian grand master Karjakin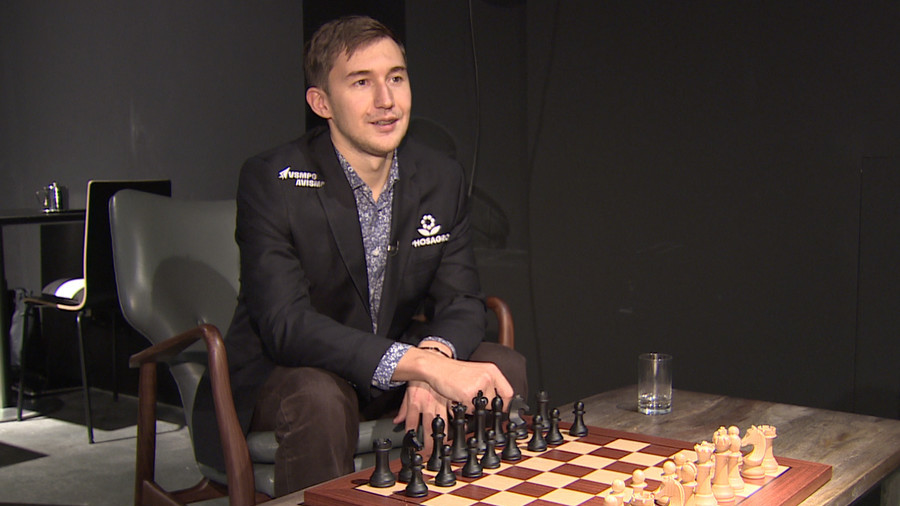 Russian grand master Sergey Karjakin says the world of chess doesn't need to be sexed up with added glamor, claiming that the battle of intellectual wills was already attracting more and more people to take part.
In an exclusive interview with RT, the 2016 world blitz champion named the favorite of the ongoing World Chess Championship, talked about chess's integration into modern cinema, and offered his strategy for popularizing chess without the 'undressing wave' that has swept other sports.
READ MORE: Playing as black: Norwegian chess sensation Carlsen bruises eye ahead of crunch match
Karjakin took part in the unusual chess tournament "Stars against robot" at the World Chess Club Moscow, commenting on matches involving Russian celebrities who tried to win a brain battle against digital intellect.
The 28-year-old grand master said he enjoyed the experience of commenting on chess games, rejecting the stereotype that chess players are dull and unsociable.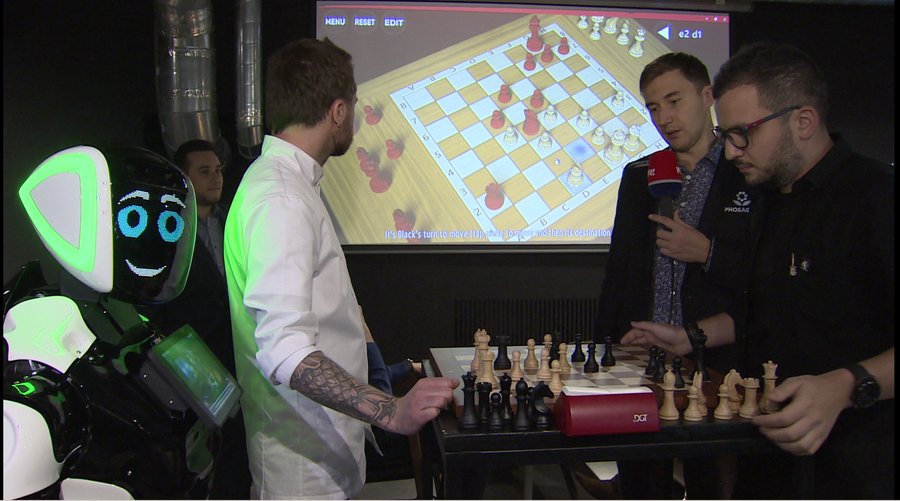 "There is a common belief that chess players are presumably nerds who were ridiculed at school," Karjakin said.
"But I will prove you that this opinion is wrong. I think that chess players are quite cheerful people, we love to have fun. I can tell you that chess players' hobbies vary from quadricycles to parachute jumping."
READ MORE: Striptease on ice: The revealing trend taking over the figure skating season
Talking about ways to promote chess, Karjakin stressed that the sport is gaining more popularity with the involvement of many international stars.
"Recently (I) saw Maria Sharapova's tweet where she played chess (with English business magnate Richard Branson). This of course helps to raise popularity of chess, the more world famously known people will play chess – the better. But I think that chess is quite a popular and self-supporting sport, but we should not stop with what has already been achieved attracting more people to the sport," the chess player said.
When asked whether he would like to teach Sharapova to play chess, the grand master said he doesn't need much hype surrounding his personality, adding that chess players "don't have to strip off" to gain widespread public attention.
"I'm not trying to make the headlines at all costs," Karjakin said. "I think that chess should follow its own way, we don't need to strip off during matches or to use other methods to gain public attention. We just want to show that chess is an interesting and intellectual sport."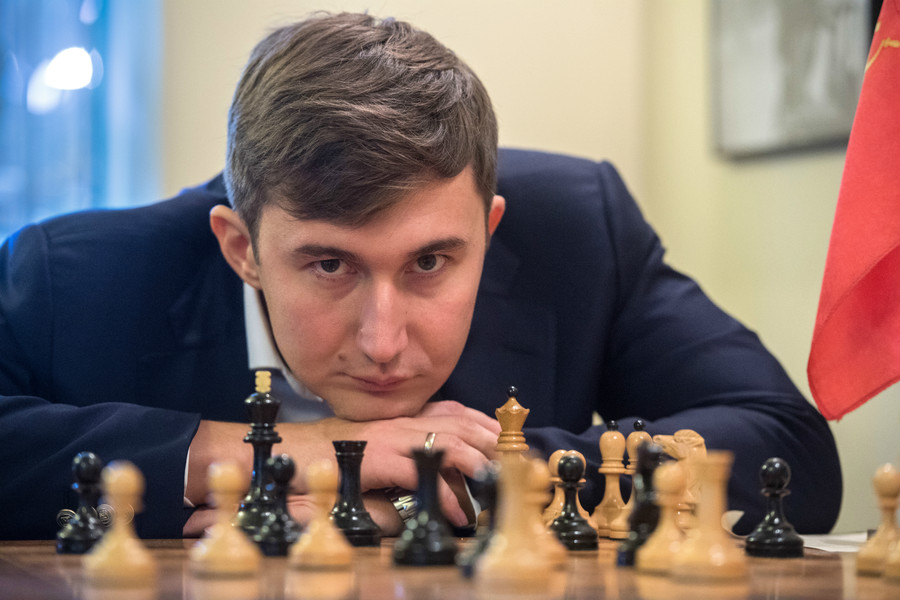 Karjakin, who is closely following the ongoing World Chess Championship in London, says that the reigning world title holder Magnus Carlsen will more likely retain his crown.
READ MORE: Carlsen is favorite to win chess world title against US star Caruana – Russian grandmaster Karjakin
"I think that Carlsen has a slight advantage against Fabiano Caruana, but of course anything can happen after so many games have been tied. A slight mistake can affect the outcome of the championship. So I think Carlsen should be very cautious, he cannot afford himself to lose a game right now. If the match is tied at the end Carlsen will have an advantage at the tie-break."
You can share this story on social media: