Carlsen is favorite to win chess world title against US star Caruana – Russian grandmaster Karjakin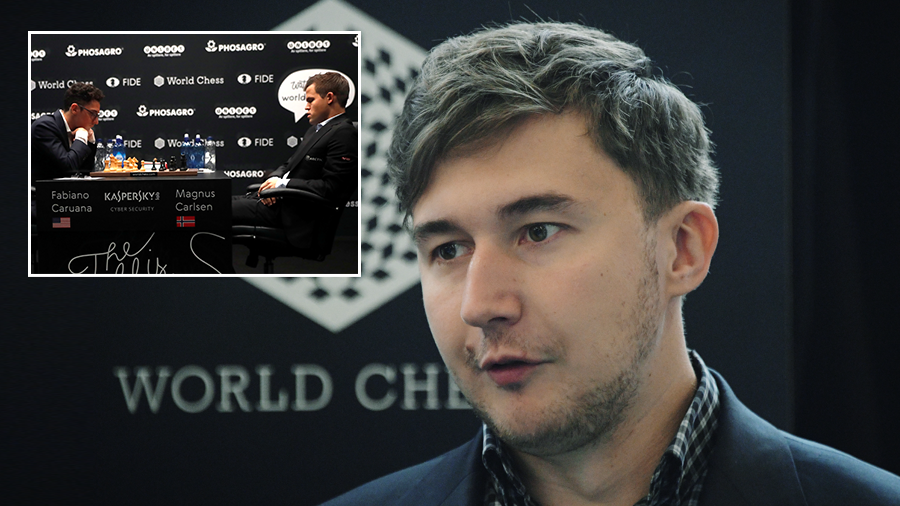 Russian chess grandmaster Sergey Karjakin says that Norwegian talent Magnus Carlsen "has a better chance" of winning the World Chess Championship in London, where he is facing by US star Fabiano Caruana.
The 28-year-old chess player – who himself fought for the world crown against the Norwegian in 2016 – told RT that Carlsen's style is more advantageous for the tie-break which the players are inevitably approaching, being tied in the scoreline.
READ MORE: Playing as black: Norwegian chess sensation Carlsen bruises eye ahead of crunch match
"I think that Carlsen has better changes to take a victory at fast chess, because he always relies on his intuition, he plays quickly, but Fabiano Caruana prefers to think before making a move. At this point Carlsen is an uncontested favorite," Karjakin said.
The Russian stressed that Carlsen, who hasn't lost the world crown since 2013, should be cautious despite being the favorite as a single mistake could cost him the title.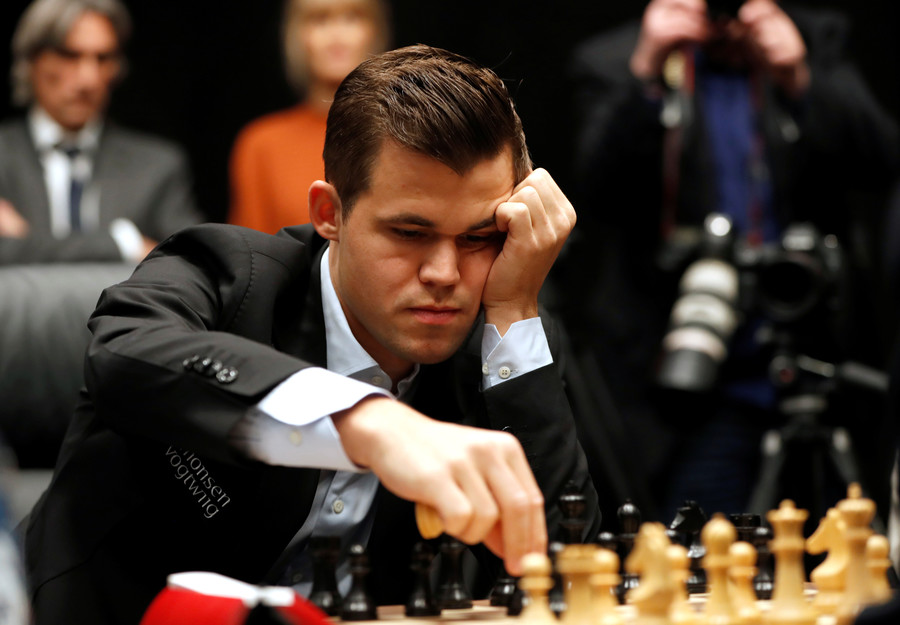 "I would say that Caruana prefers a defensive style. He had a good chance to win game eight, but he failed to capitalize on the advantage he had," Karjakin said.
"I think that Carlsen has a slight advantage against Fabiano Caruana, but of course anything can happen after so many games have been tied. A slight mistake can affect the outcome of the championship.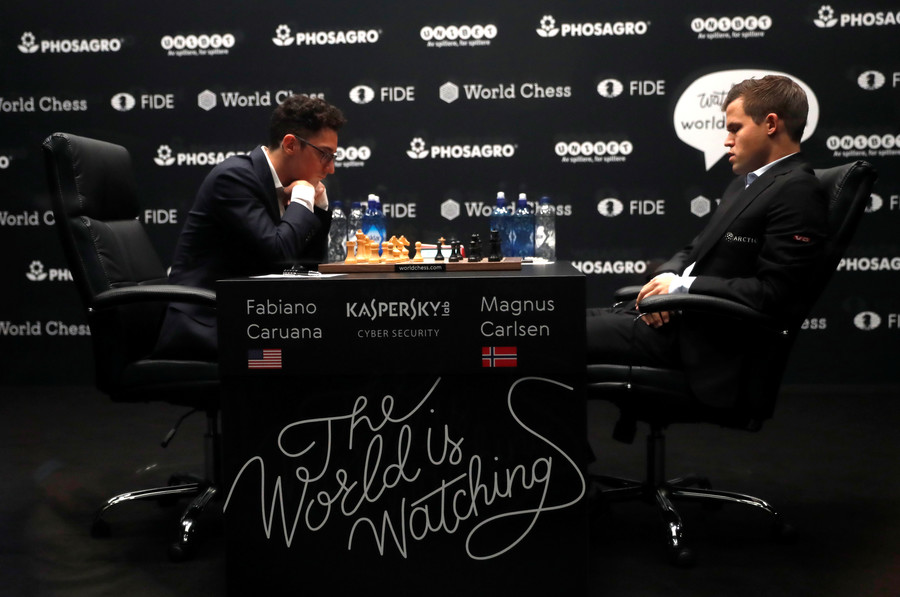 "You can commit just one mistake and all your chances to win will be ruined. So I think Carlsen should be very cautious, he cannot afford himself to lose a game right now. If the match is tied at the end Carlsen will have an advantage at the tie-break," he added.