From ball boy to sports sensation: Russian star Karen Khachanov's rise to the tennis elite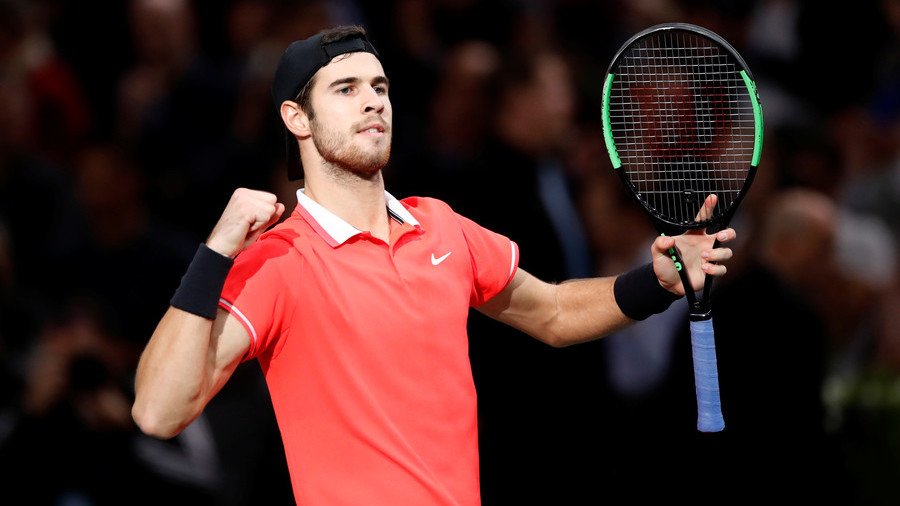 Russian tennis sensation Karen Khachanov made headlines at the weekend by beating 14-time Grand Slam winner Novak Djokovic to clinch the Paris Masters title – capping a remarkable rise for the youngster.
The 22-year-old has enjoyed a breakthrough season, shooting from 45th to 11th in the world rankings and emerging as one of the most promising players on the men's tour. In securing victory in Paris against world number 1 Djokovic , Khachanov also became the first Russian since Nikolay Davydenko in 2009 to win a Masters 1000 title.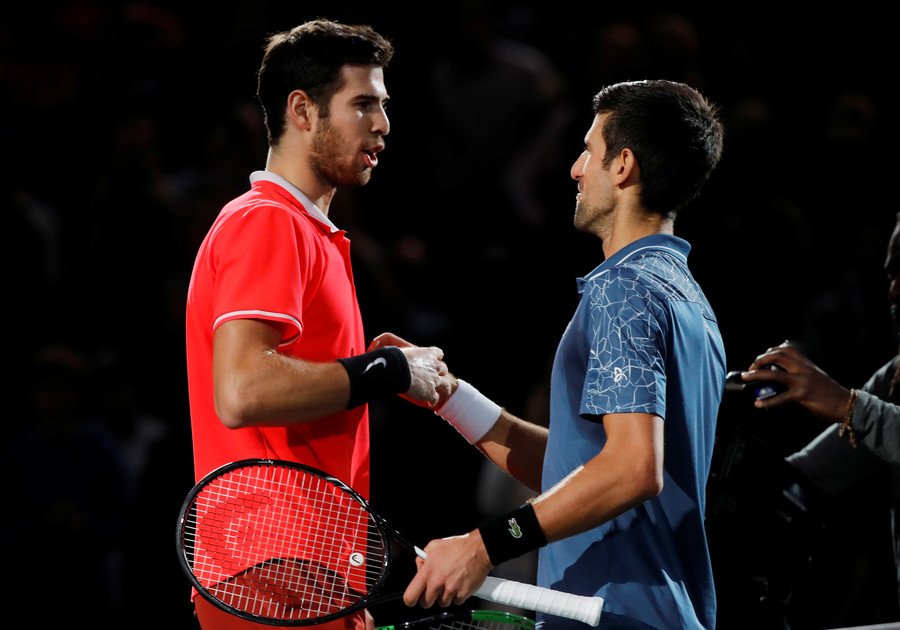 RT Sport looks at some of the most interesting facts behind Khachanov's stunning rise.
Khachanov's grandfather Rudolf was born in Yerevan, Armenia, before moving to Moscow where his grandson Karen was born. In tribute to his Armenian heritage Khachanov is dubbed "Jan" by his friends, which means "darling" and "nice." However, international fans call him "the Russian bear" in reference to his impressive height 6ft 6in (198cm) and aggressive style on court.
Khachanov entered the professional tennis tour five years ago at the age of 17, being ranked 805th in the ATP standings. His uncle, Alexander Zayonc, is the owner of Russian furniture chain HOFF, and initially provided him with essential financial support.
As a teenager Karen worked as a ball boy at the Kremlin Cup where he saw his idol Marat Safin take to the court. Like Safin, Khachanov prefers to wear a backward cap, borrowing this trend from his childhood hero.
Khachanov also loves basketball and names Chicago Bulls icon Michael Jordan as his favorite player. Following his stunning win over Djokovic, Khachanov rose to 11th place in the rankings – becoming the first Russian to finish the season in the top 15 since Mikhail Youzhny in 2013.
Khachanov says that his goal for next season is to secure a place in the top 10 and try to be competitive against tennis greats such as Djokovic, Rafael Nadal and Roger Federer.
You can share this story on social media: