50,000 Boca Juniors fans pack stands for TRAINING ahead of Copa Libertadores final (VIDEO)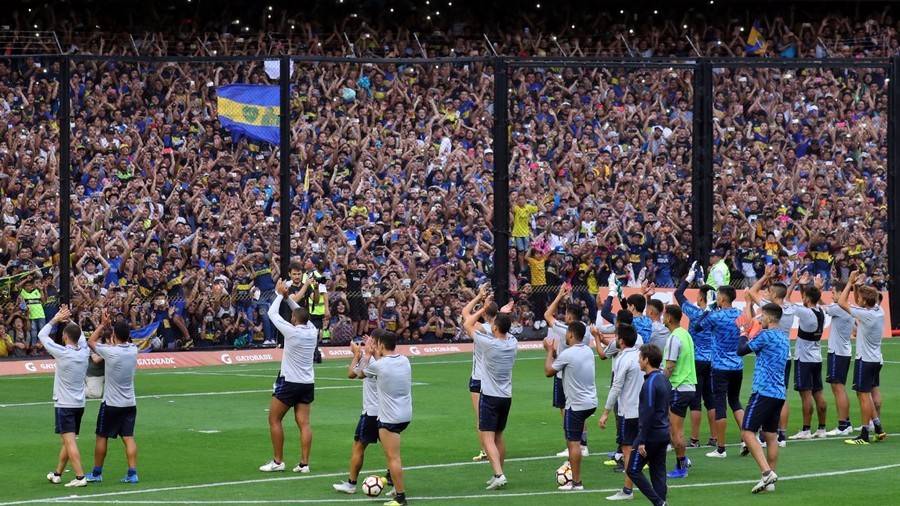 If the stars of Boca Juniors were ever in any doubt about the backing they will receive in their biggest game of the season, they certainly know now.
Boca are making their final preparations for the second leg of their Superclasico Copa Libertadores final against old rivals River Plate.
READ MORE: Ronaldo & Serie A stars to wear red face paint in campaign to tackle violence against women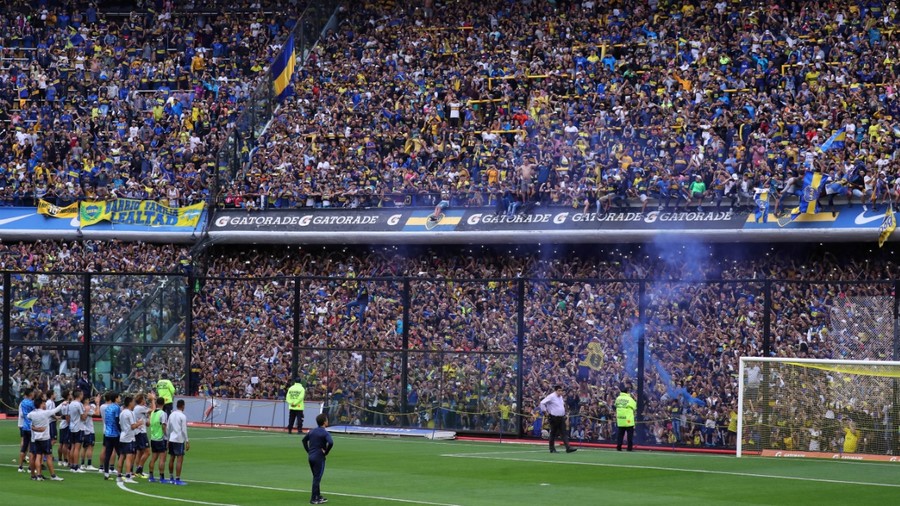 And to give their players a big send-off before the huge clash at the weekend, the club held an open training session at their Bombonera stadium so the fans could turn up and show their support.
Incredibly, around 50,000 arrived and packed the stands as the Boca players were put through their paces ahead of the Superclasico clash on Saturday.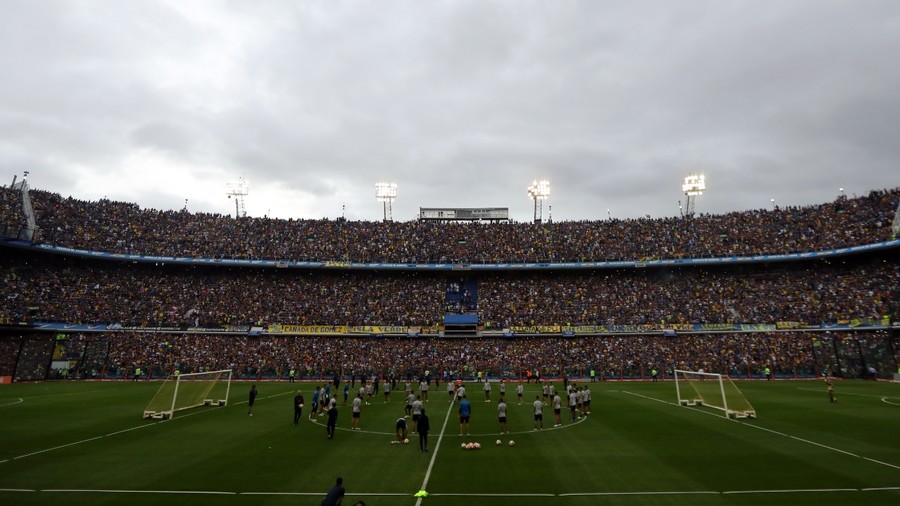 The match is perfectly poised heading into the deciding second leg after a thrilling first match between the pair saw Boca twice come from behind to earn a 2-2 draw at home last weekend.
It means River Plate have the home advantage for the second leg, which takes place at their El Monumental stadium but, after the incredible send-off the Boca players received this week, they are sure to take to the field inspired by their own supporters.