'We've done everything they asked': Martial art favored by Khabib battles for IOC recognition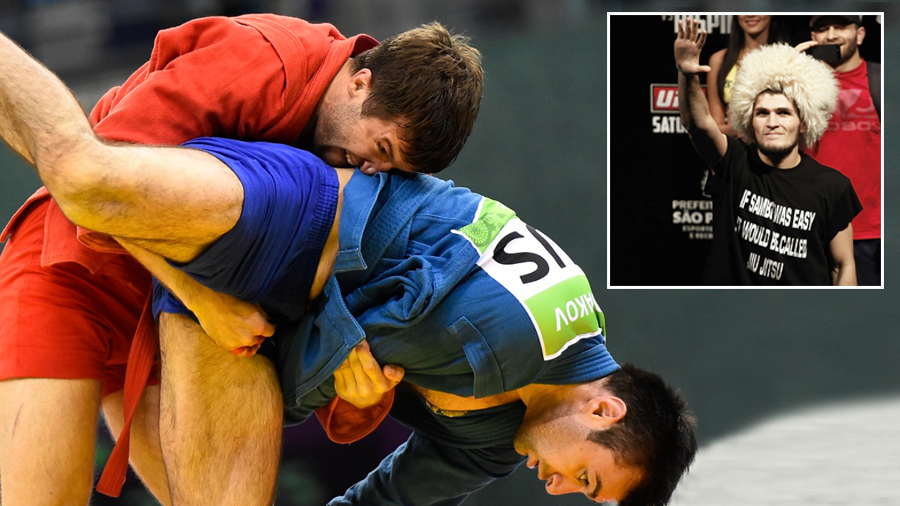 Russia's national self-defense martial art combat Sambo, the foundation on which UFC champ Khabib Nurmagomedov based his MMA career, is still battling hard for Olympic recognition as it celebrates its 80th birthday.
Sambo, an abbreviation of "self-defense without weapons" in Russian (samozashchita bez oruzhiya), originated during the Soviet Union era and was the official self defense taught in the Red Army, still practiced today. This week, international Sambo day is recognized, with the added significance placed on its 80-year anniversary.
READ MORE: 'My way, my rules': Mayweather issues Khabib boxing ultimatum
Russia's UFC lightweight champion Khabib is an acknowledged lover of the sport, and the foundations for his mixed martial arts repertoire were built on its basics. His father, Abdulmanap, mastered the nuances of Sambo during his service in the army, then passed on his acquired knowledge to his son.
His father's words seemingly became ingrained in the young fighter, who carried them all the way to the UFC octagon, famously wearing a T-shirt to a 2013 weigh-in bearing the humorous slogan: "If Sambo was easy, it would be called jiu jitsu," a cheeky jibe at the more widely known martial art that originated in Brazil and is seen as essential to any UFC fighter's arsenal.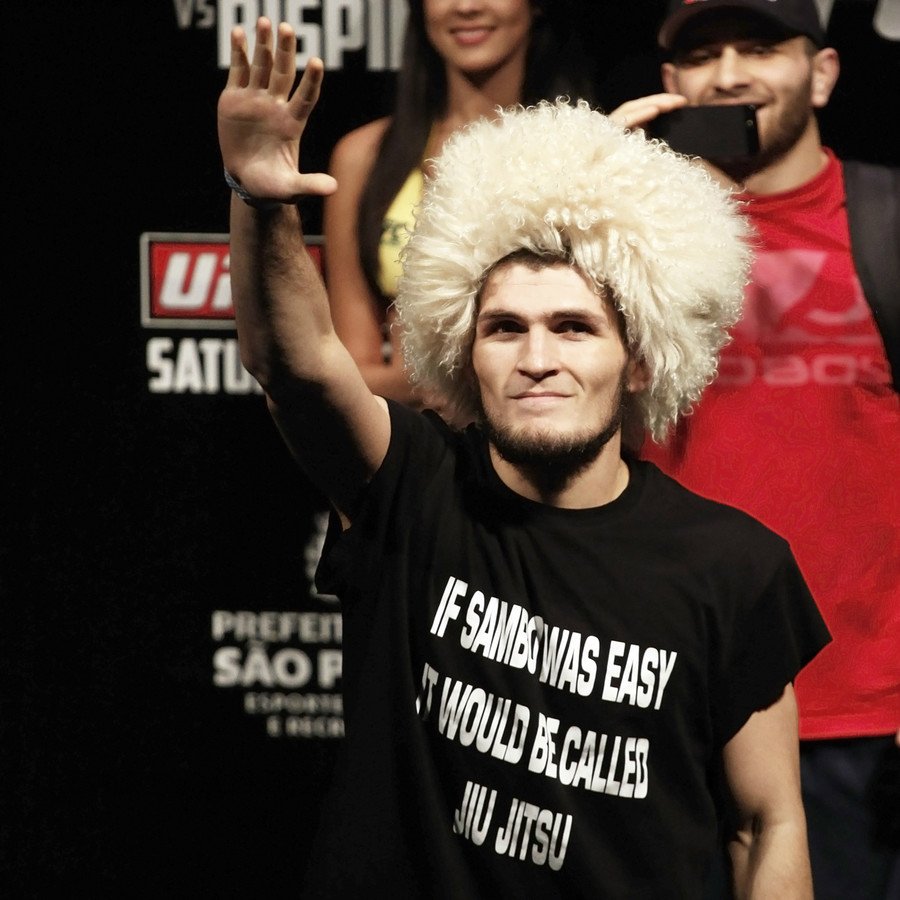 Perhaps the only man of greater fame in Russia than Khabib, President Vladimir Putin, is also known for his love of combat sports, and began training in Sambo in his teens before switching to Judo, where he achieved the rank of 8th dan black belt.
The Russian leader has attended Sambo competitions and presented honors to fighters, and long championed the quintessentially Russian hand-to-hand combat practice.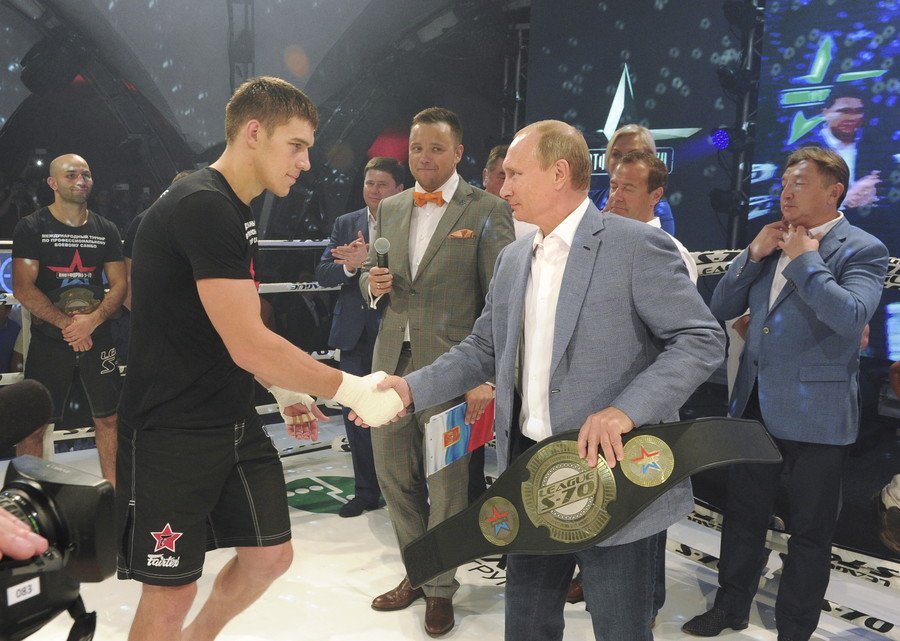 Despite big-name backing, it is currently without recognition from the International Olympic Committee (IOC), although International SAMBO Federation (FISA) president Vasily Shestakov believes the sport is entering its 'diamond & pearl' 80th year having filled in "all requirements" from the organization to become an Olympic sport.
"The thing is, we've already done everything for a temporary and permanent recognition. We did everything the IOC asked," Shestakov said in a recent interview with TASS in the week the world celebrates the combat sport.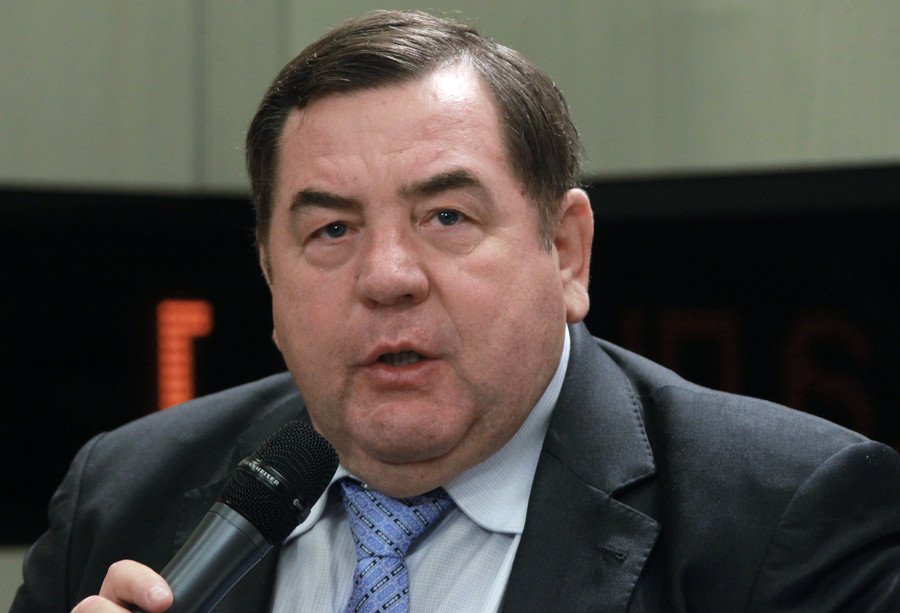 "If the IOC Olympic channel broadcasts the Sambo world championships to 19 channels worldwide, it is a huge step forward. People will watch Sambo all over the world, they will want to train in Sambo," he added.
Becoming an Olympic sport would open myriad doors for the development of a sport on the fringe of the martial arts world, but it would also help the sport take a step closer to becoming more profitable.
Khabib and many Russian fighters have taken the path of training in Sambo to competing in the UFC, and the sport itself plans to follow in the footsteps of MMA's premier promotion by pursuing a similar blueprint to the big time of self-investment to self-sustainability.
"Maybe contact Sambo actually can be self-sustainable and profitable. But also UFC invested tens of millions in order to arrive at the position it is in today. Now they are flourishing. It's time, it's money, it's our way. We are going our way," Shestakov said, expressing cautious optimism that the sport could gain popularity and profitability in steady, equal measure.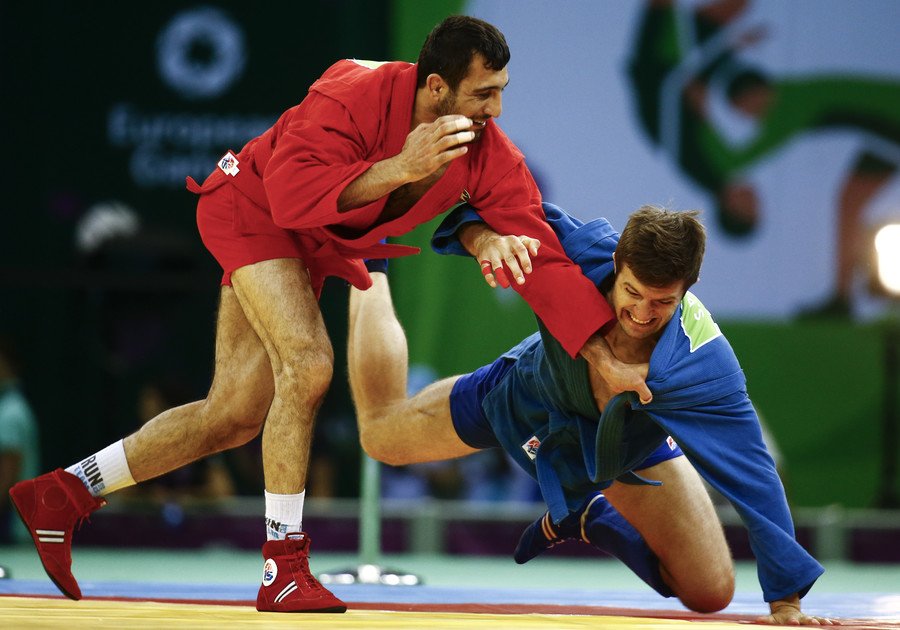 Considering the trek Sambo has made to gain notoriety, behind the humor of Khabib's T-shirt slogan there may lie some truth. If building an empire as all-encompassing as the UFC was easy, perhaps MMA's promotional behemoth might already bear the name of Russia's beloved sport.
As Sambo celebrates its eighth decade of existence, the sport still has a long road ahead to reach the dizzy heights of Khabib and the UFC from its humble beginnings in Russia.
You can share this story on social media: