'I hope he wasn't proposing': Bizarre pitch invader knee-slides to Neuer in Russia v Germany game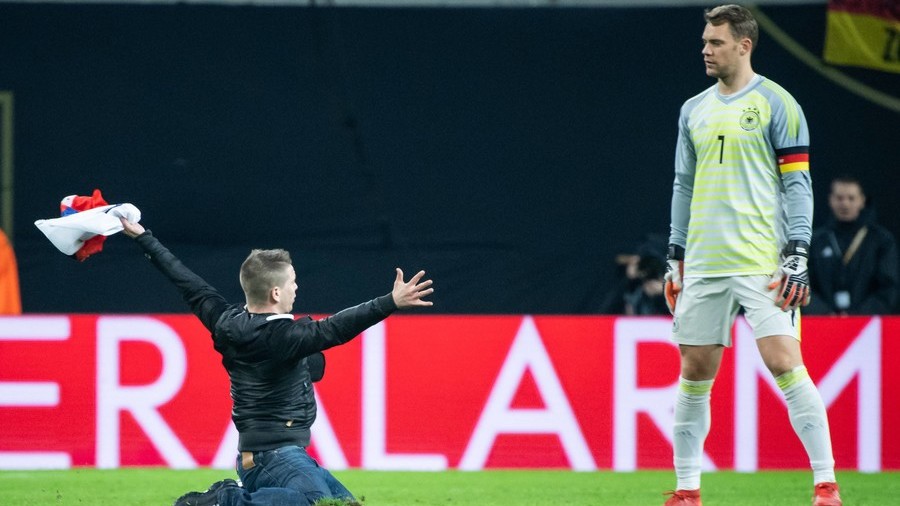 Pitch invasions in football are nothing new but there's always room to improvise – just ask this flag-waving Russian fan who caused a bizarre hold-up during the game against Germany.
The game was interrupted with Russia 3-0 down in the dying minutes when a fan proudly waving the Russian flag broke onto the pitch, heading for the end where German goalkeeper Manuel Neuer was standing.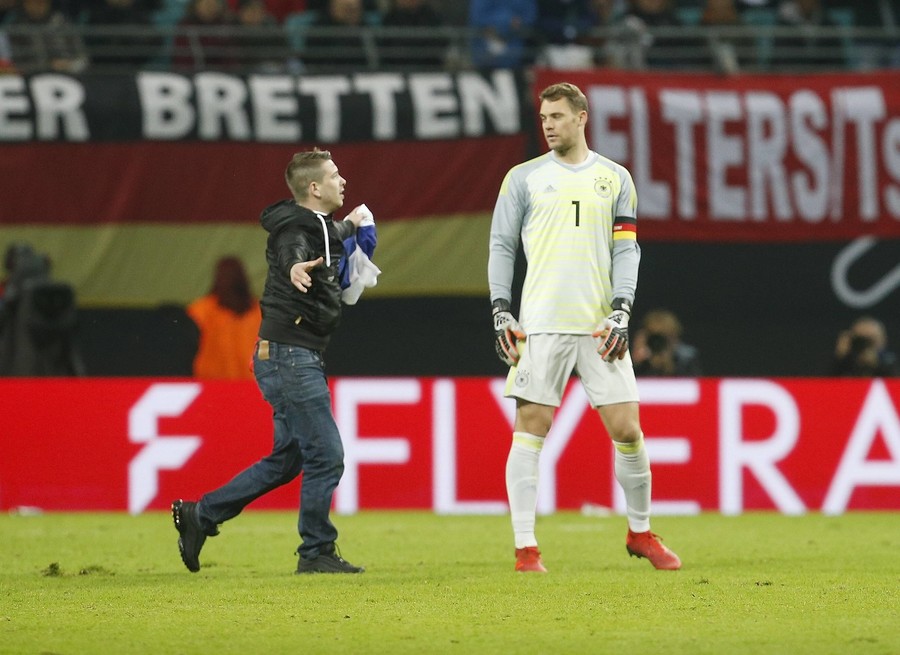 Once he arrived at the giant German 'keeper the supporter did an attempted kneeslide in front of Neuer before getting to his feet and appearing to taunt the Bayern Munich stopper, who remained unmoved.
Stadium security finally appeared on the scene, only to embarrassingly be given the slip by the pitch invader before finally snagging him and escorting him off the pitch.
The episode elicited a charismatically dry response from Russia boss Stanislav Chercehsov when he was asked about it after the match.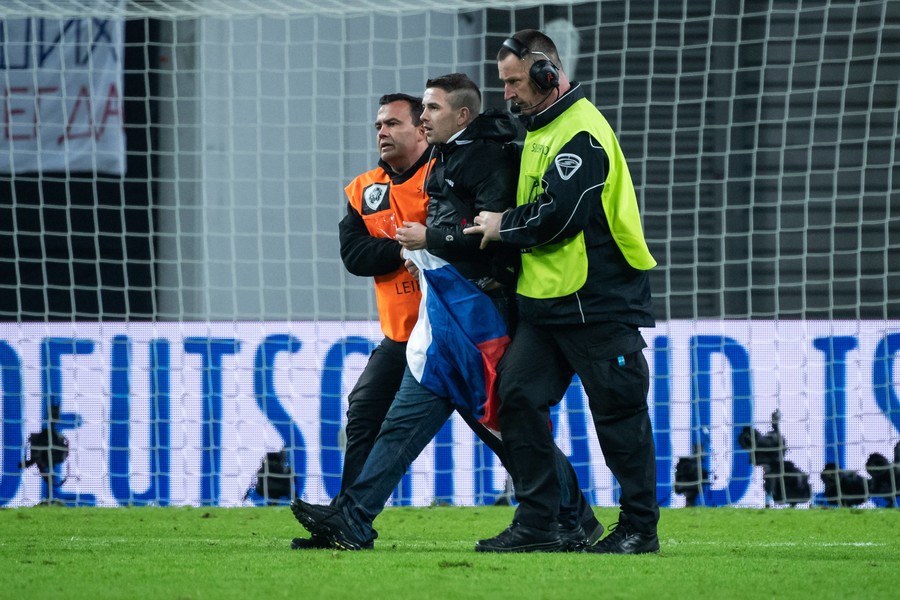 "I didn't understand who the pitch invader had knelt before. I hope he wasn't proposing to him [Neuer]," Cherchesov joked.
The four-time World Cup winners ran out comfortable winners on the night, thanks to three first-half goals from Leroy Sane, Niklas Sule and Serge Gnabry.
READ MORE: Dutch football fans hire stripper to distract opponents during match (PHOTOS)
The result will ease a modicum of the pressure currently on German boss Joachim Low amid his team's recent run of poor results, as they head into their UEFA Nations League clash against the Netherlands next week.
For Cherchesov and Russia, who were without several key players, attention will turn to next week's Nations League game against Sweden in Stockholm.
You can share this story on social media: