Dutch football fans hire stripper to distract opponents during match (PHOTOS)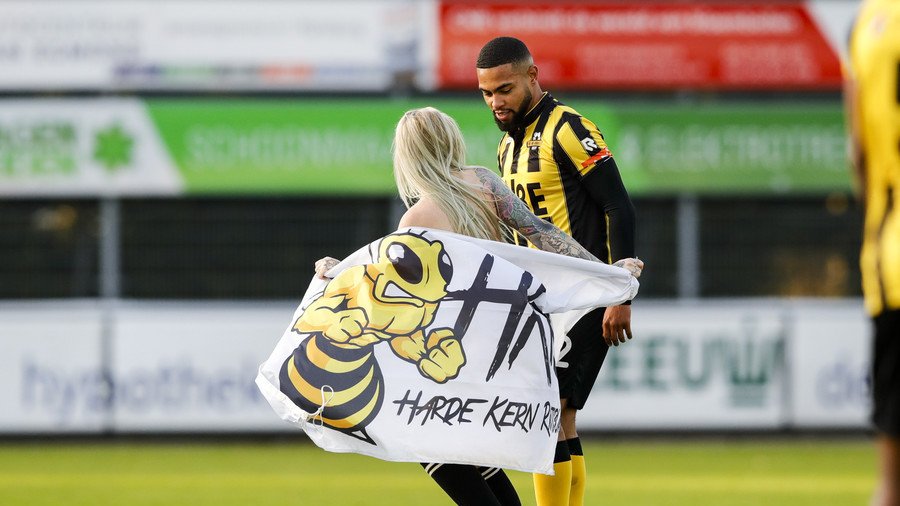 Fans of the Dutch football club Rijnsburgse Boys decided to help their players to win a local game by hiring a stripper who was supposed to distract opponents during the match.
READ MORE: Ukrainian hockey moms melt the ice with hot photo session (PHOTOS)
The girl ran onto the football pitch wearing nothing but shoes and football socks during the Rijnsburgse Boys' third division clash against league-leaders – Amsterdam-based club AFC.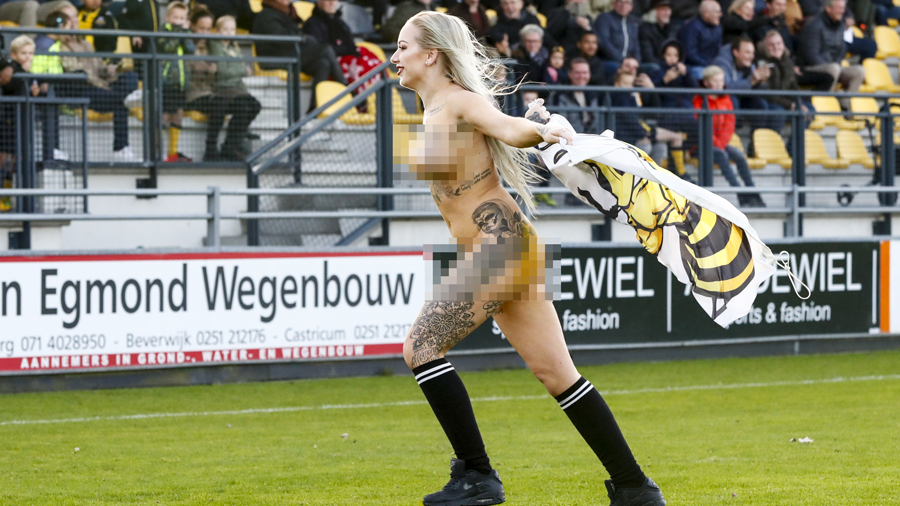 The naked pitch invader, who performs under the name "Striptease Foxy," crossed the field waving a flag with the name of the Rijnsburgse Boys fan group before disappearing in one of the stands' tunnels.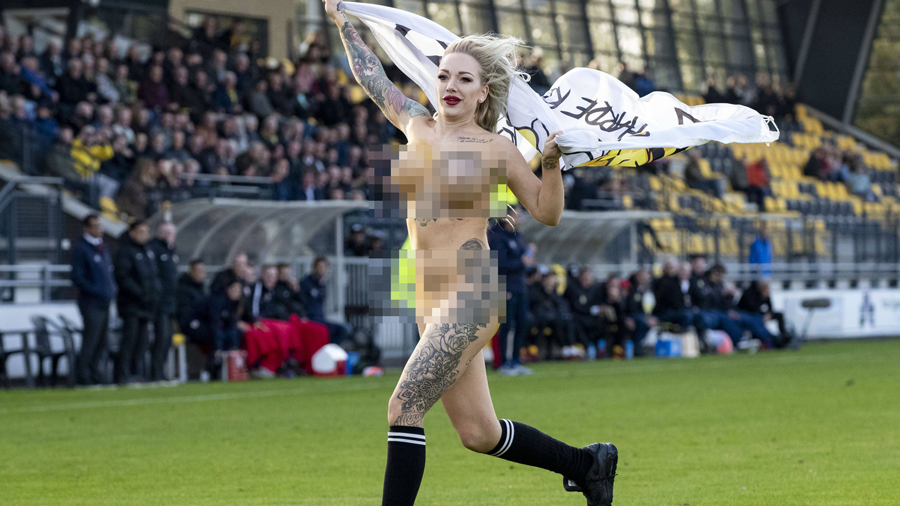 The tattoed blonde managed to leave the field without being escorted by the stadium's security staff who preferred not to interrupt her 'naked performance.'
"After my streak, I went on to my next job. I normally do strip shows, but this was a welcome change. I could certainly do it again," Foxy was quoted as saying by the Sun.
The distraction tactics, however, didn't work as it had been initially planned as the home side were beaten by AFC by the crushing score of 6-2.
You can share this story on social media: