'My life is not your porn': 30,000 South Korean women protest spy cams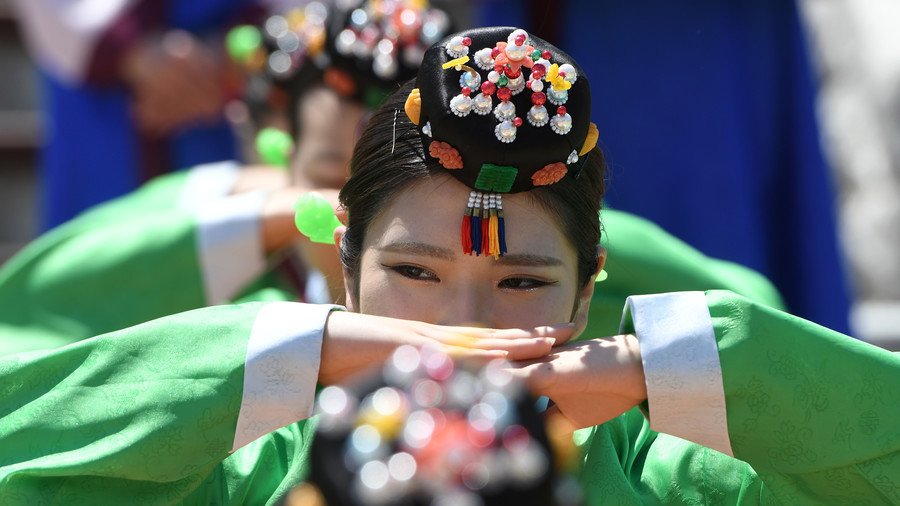 In the biggest women's rights march in the country's history, thousands of female activists swarmed the streets of Seoul, venting their anger at a 'hidden cam' porn industry and police bias in investigating sex crimes by men.
Some 30,000 women, many of them wearing masks for fear of exposure, marched from Hyehwa Station in South Korean capital of Seoul, to protest what they say is a lackluster response of law enforcement to men spying on unsuspecting female victims in public bathrooms, on crowded trains, buses and in other public places with hidden cameras.
The bizarre porn genre, known as "molka," has grown increasingly popular with the tech-savvy population in South Korea.
The protesters were carrying signs reading "My life is not your porn" and "Wanna shit with my guard down," calling to punish both those who produce and consume the so-called 'spy porn.'
Saturday's rally is the second time in two months that women have hit the streets to protest the impunity of the perpetrators of such crimes, who are predominantly male. On May 19, a similar rally drew in at least 12,000 women. Just like on Saturday, the demonstrators were covering their faces with masks and printed camera images.
While the issue is not new, the current wave of protests was sparked by an incident in early May, when a woman was arrested for filming and spreading the image of a nude male model posing for an art class at Hongik University. Police acted swiftly and not only brought the suspect to justice, but also paraded her in front of the media, albeit, with her face covered. The case became the last straw for many women, who saw gender bias in the police's zealousness.
"No case ever received as much media attention as the Hongik University incident," an organizer of the May 19 protest, who, like her fellow demonstrators, preferred to stay anonymous out of fear of revenge, said at the time, as cited by Yonhap.
"Although females are victimized by hidden cameras even in public places, it is hard for us to see news of the men who film and leak such images being punished," she added.
Police have rejected allegations of bias, insisting that they treat all victims the same. Critics of the protest movement argue that the woman was promptly detained for no other reason than clear evidence pointing at her.
According to police statistics, suspects in 'molka' cases are overwhelmingly male. In 2017, some 96 percent of suspects caught by police in 5,437 such cases were male. Of them, 119 were charged and faced punishment. Out of the 283 female suspects apprehended, none of them faced charges.
On a larger scale, only 2.6 percent of male suspects were arrested between 2012 and 2017, around 540 people out of over 20,900 suspected perpetrators.
You can share this story on social media: