'He's no longer a microphone!': Sports world reacts with shock & awe to Fellaini afro chop (PHOTOS)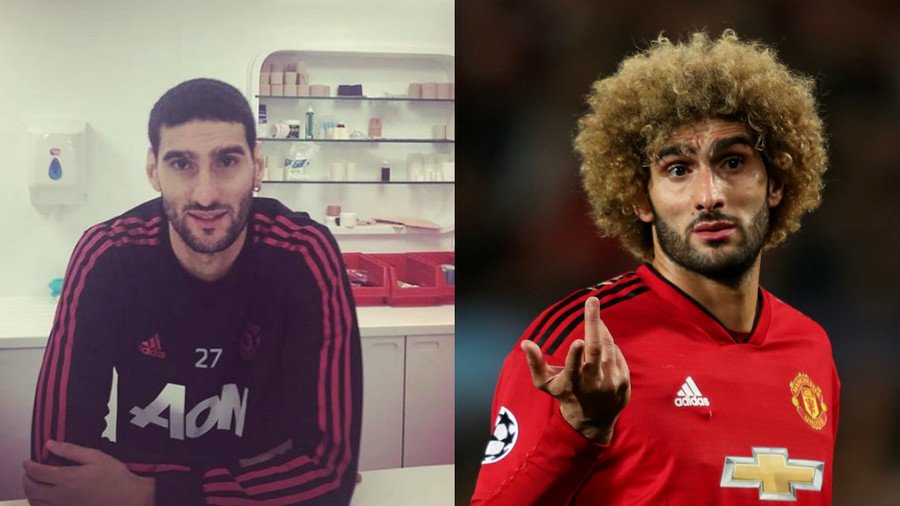 The sports world has been left reeling at one of the biggest shocks in sports history - Manchester United midfielder Marouane Fellaini has shorn off his afro in favour of a new-look short hairdo.
The Belgian has been synonymous with his large shag of hair, leading to nicknames such as 'the microphone', and prompting Man United fans to wear huge wigs to celebrate his arrival at Old Trafford from Everton in 2013.
Heartbreakingly, it's now all gone, confirmed when the man himself posted images to social media of himself and his barber on Wednesday.
Not surprisingly, the footballing fraternity so ever-present on Twitter, were the first to express their trauma and then instant nostalgia at the sudden switch.
However, there was confusion when the midfield enigma published the photos of his fresh trim with the caption "New year, new look" and the hashtag #birthdaytomorrow, despite there being a month and a half until new year's day, and his birthday being November 22, one week after he stated.
The soon-to-be-31-year-old was even trolled by teammates, including fellow United player Eric Bailly and comatriot Vincent Kompany, the latter of which remarked "it's photoshopped, it can't be true."
READ MORE: 'You've just been Zlatan'd!' Ibrahimovic stunner wins MLS Goal of the Season award (VIDEO)
Fellaini starred in United's 3-1 Manchester derby defeat to rivals City on Sunday, starting the match but failing to find the net in typical fashion: with his afro hair guiding a late set piece into the net. Whether Fellaini can repeat his old tricks with his new do, remains to be seen.
You can share this story on social media: