'Message from prison': Guardiola visits jailed Catalan independence leaders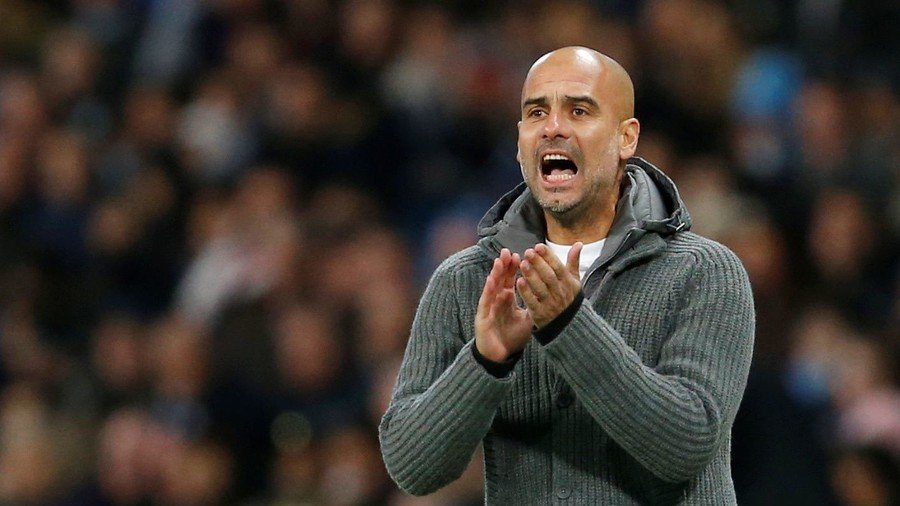 Pep Guardiola has visited jailed Catalan pro-independence leaders in the latest show of support for their controversial cause from the Manchester City manager.
Guardiola, who hails from the Catalan town of Santpedor, has long been a vocal backer of the region's independence from Spain, including speaking at mass rallies on the issue.
On Thursday he offered continued support by visiting Lledoners Prison to the north-west of Barcelona, which houses key independence figures who are awaiting their fate over the unsanctioned referendum and declaration of independence in October of last year.
That includes Jordi Cuixart, a cultural activist, who tweeted a picture with Guardiola near the entrance to the jail.
Missatge des de la presó:Gràcies Pep Guardiola, per mostrar als presos de Lledoners que lideratge també és compromís social i solidaritat. Per recordar-nos que el treball en equip no té límits. Infinitament agraïts, també a @xavitorresllpic.twitter.com/0Ol69VlJia

— Jordi Cuixart (@jcuixart) November 15, 2018
"Message from prison. Thank you Pep Guardiola, for showing the prisoners at Lledoners that leadership is also social commitment and solidarity, and for reminding us that teamwork has no limits. Infinitely grateful," Cuixart wrote in the text accompanying the image.
Guardiola also met former Catalan government vice-president Oriol Junqueras and former ministers Joaquim Forn and Raul Romeva, and gave a talk at the detention facility, the Daily Mail reports.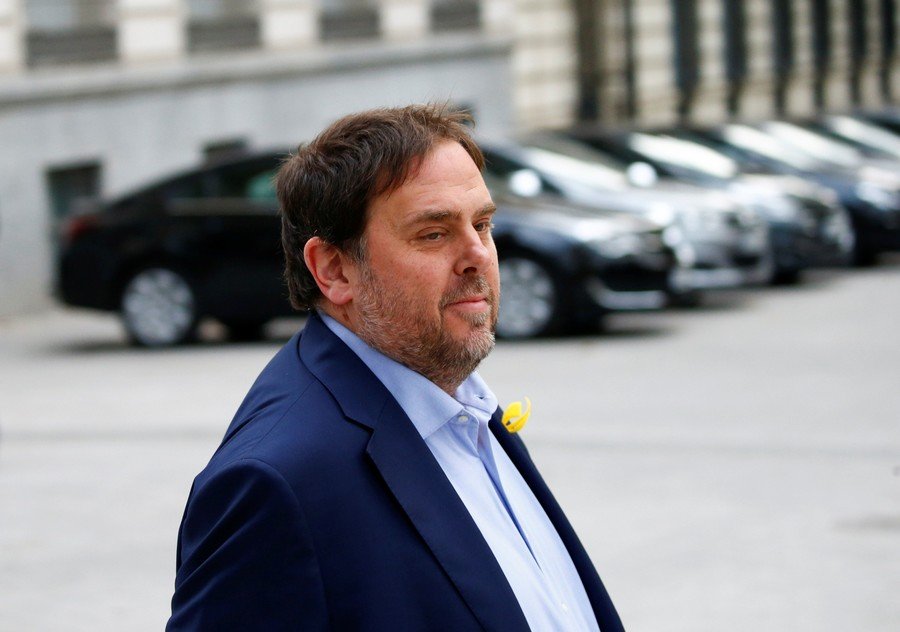 Guardiola, 47, enjoyed hugely successful spells as a player and manager at Barcelona, and has frequently and publicly demanded a sanctioned vote on independence for his home region.
In June of 2017 he spoke at a mass pro-referendum rally in Barcelona, saying: "We Catalans are victims of a state that is carrying out political persecution unworthy of a democracy in 21st Century Europe."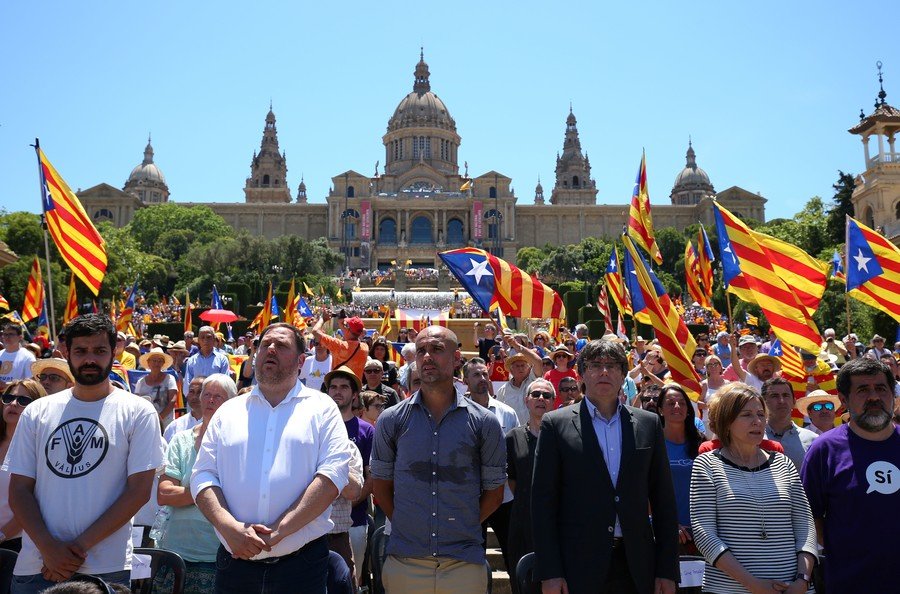 Guardiola dedicated Manchester City's Champions League win over Napoli in October 2017 to those who had been detained following the disputed October referendum.
READ MORE: Man City coach dedicates Champions League win to jailed Catalan separatists
He also frequently sported a yellow ribbon on his clothing while pitchside and at press conferences, in support of the Catalan cause.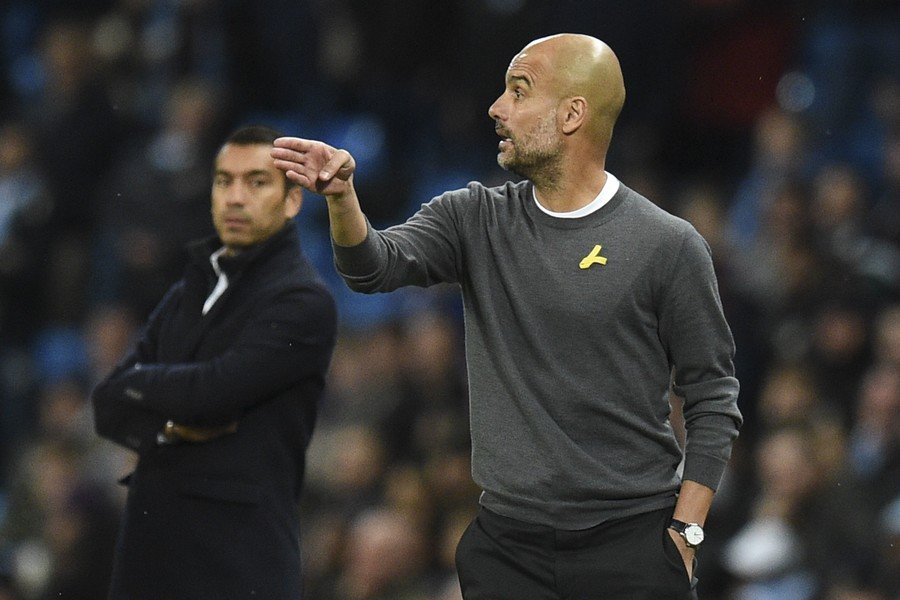 The gesture led to him being slapped with a £20,000 (US$25,000) fine by the English FA as it was deemed in breach of rules on political symbols.
When asked about the ribbon, Guardiola said: "I hope that the politicians in prison can leave as soon as possible for their families.
"If it can happen to them then it can happen to us. For giving an opinion. People shouldn't be confused and think it couldn't happen to them, because it can.
"We cannot ignore that these 11 politicians or activists, who haven't hurt anyone, are in prison for asking to vote," he added.
READ MORE: Spain backs down on Kosovo stance after IOC warning
Some in Spain have criticized Guardiola for wading into political waters, with government spokesperson Inigo Mendez de Vigo previously saying that "Pep Guardiola's opinion on politics is like mine over nuclear physics… I do not know a word."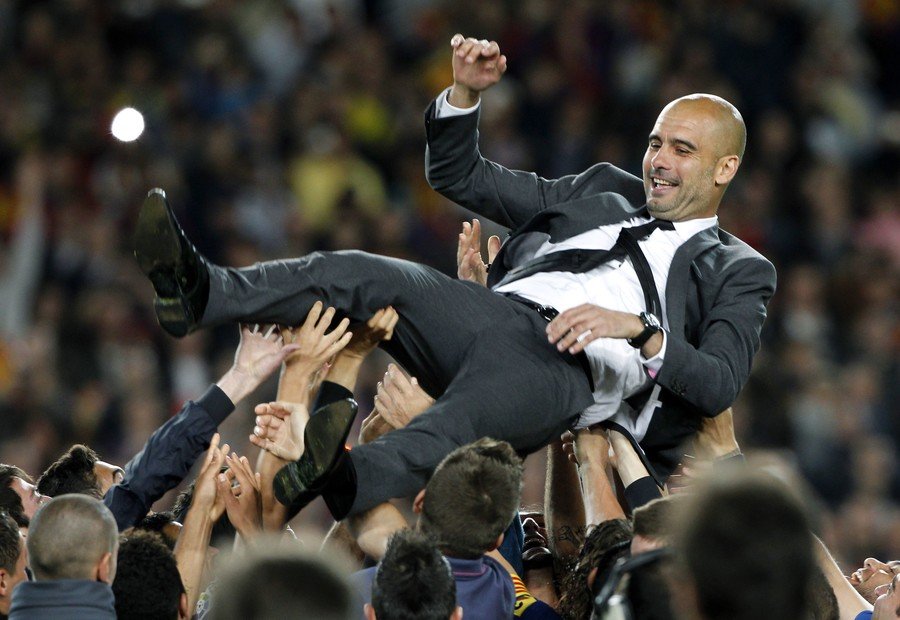 Guardiola was back in Spain this week amid a pause in the Premier League season due to international fixtures.
You can share this story on social media: