1mn march for Catalonia's independence as referendum anniversary nears (PHOTOS)
Around one million people have taken to the streets of Barcelona to demand Catalonia's independence from Spain and call for the release of jailed secessionists.
Photos showed a sea of people walking through a six kilometer (3.7 mile) stretch of the city, most of whom were dressed in the colors of the Catalan separatist flag, known as the "estelada."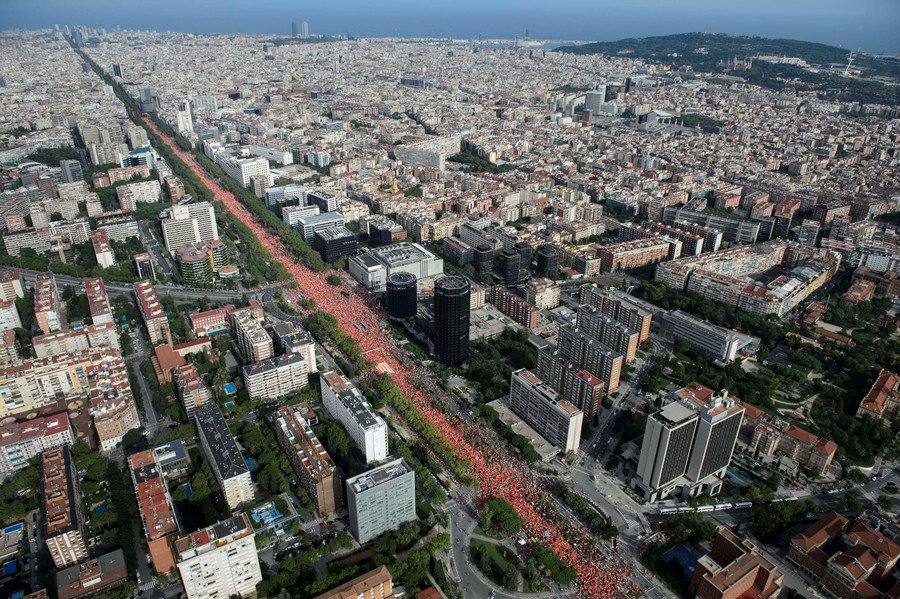 Some of the marchers spelled out the words "independence" and "freedom."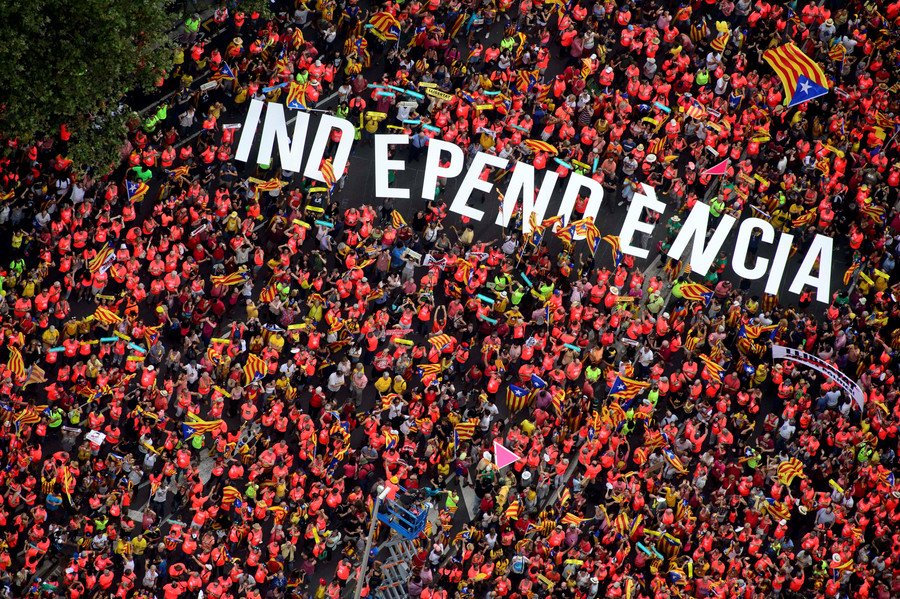 Many wore shirts which had the official slogan "Let's Make the Catalan Republic" printed on them.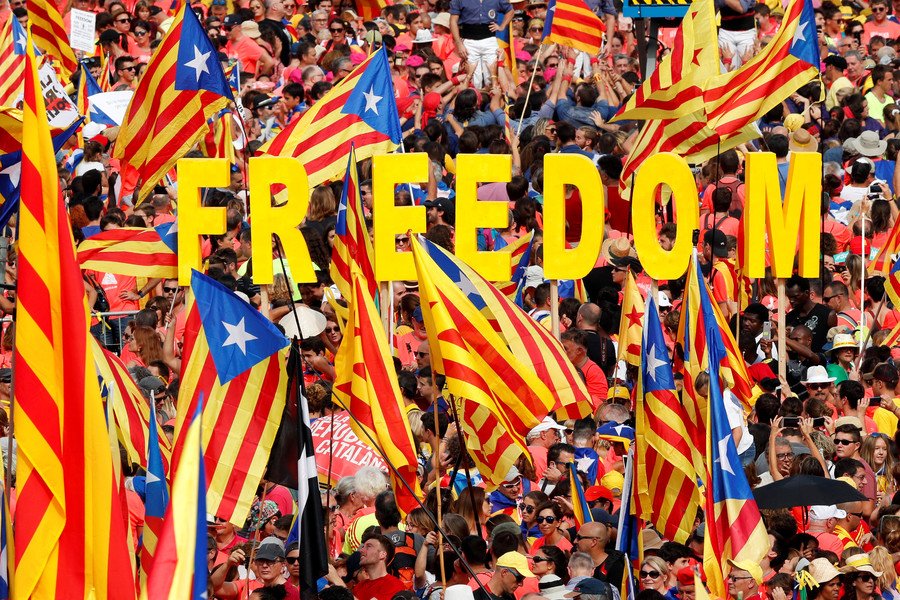 The demonstrators marched on September 11 because it marks La Diada, the day Barcelona lost the battle to troops loyal to King Philip V in the 1714 War of Spanish Succession.
READ MORE: Political prisoners must 'be free tonight', we won't negotiate release with Madrid – Catalan leader
Protesters went silent at 17:14pm to mark the year the country lost its autonomy. Loud cries of "Freedom!" and "Independence!" soon followed.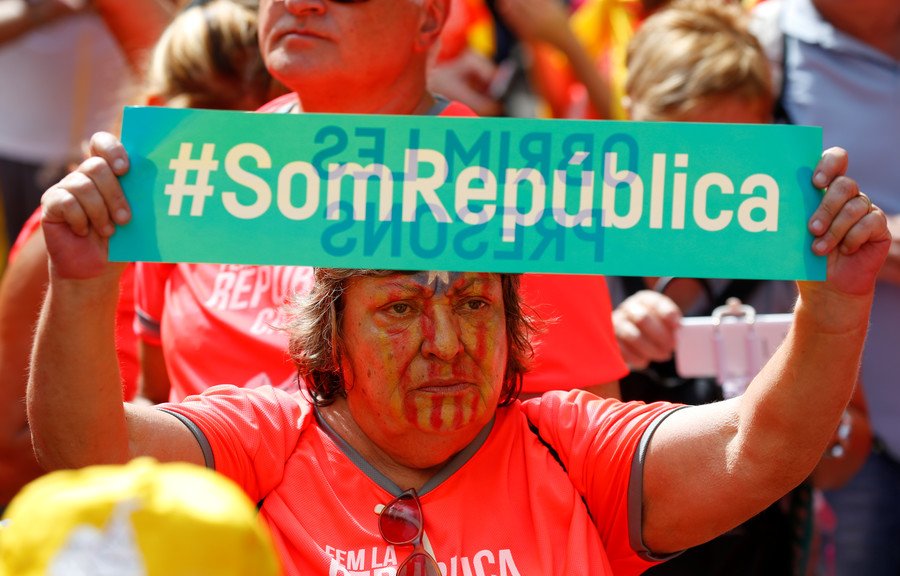 Local police estimate that around one million protesters took part in the event.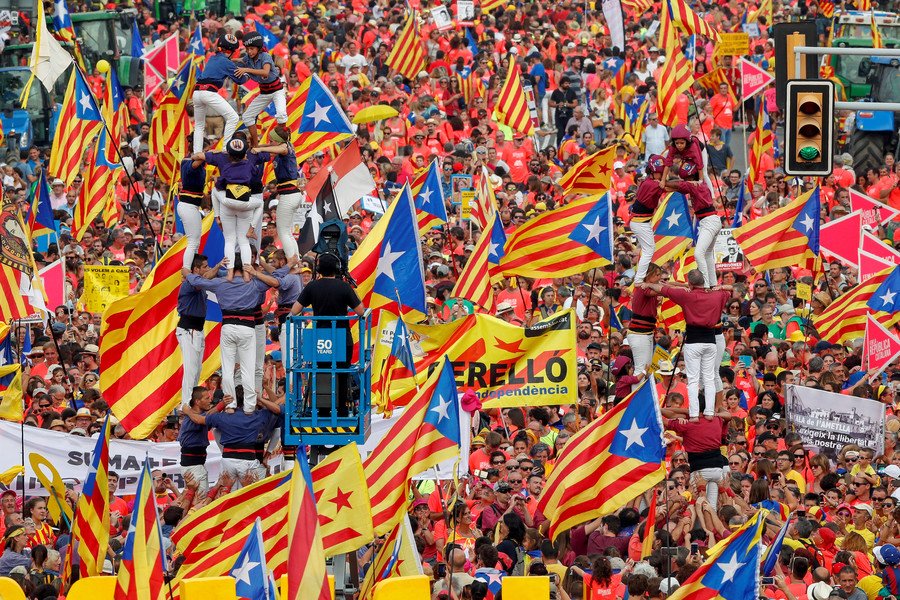 While La Diada has historically been a day of celebrating Catalan identity, separatists have used it to rally for independence since 2012.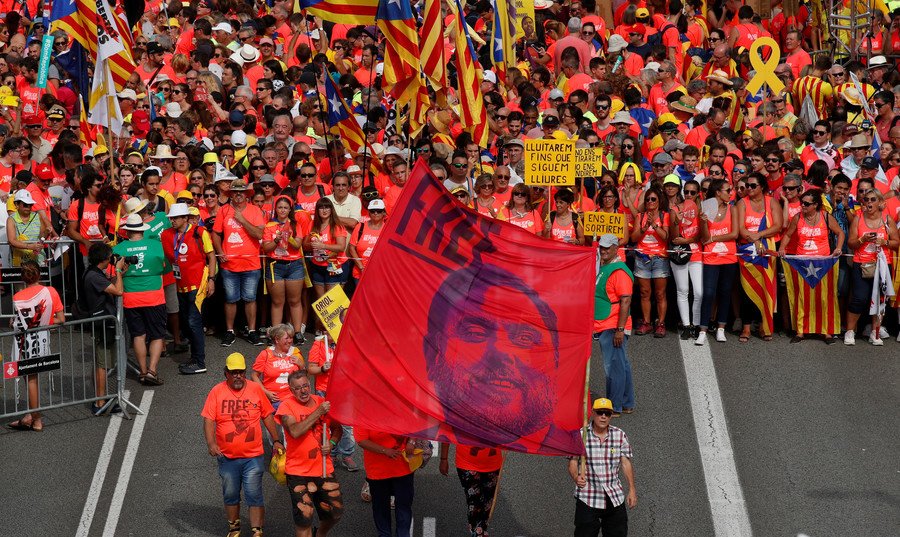 The demonstration comes nearly one year after an October 1, 2017 referendum which saw more than 92 percent of voters pushing for Catalonia to become independent. However, that referendum was dubbed illegal by Madrid. Many leaders and activists who led the way are imprisoned and awaiting trial, while others have fled the country.
Catalan President Quim Torra said the Tuesday march is just the beginning of a "mass mobilization," with more protests planned for the anniversary of last year's referendum.
Like this story? Share it with a friend!
You can share this story on social media: