Merkel reportedly weighing German involvement in Syria, coalition partner says 'Nein'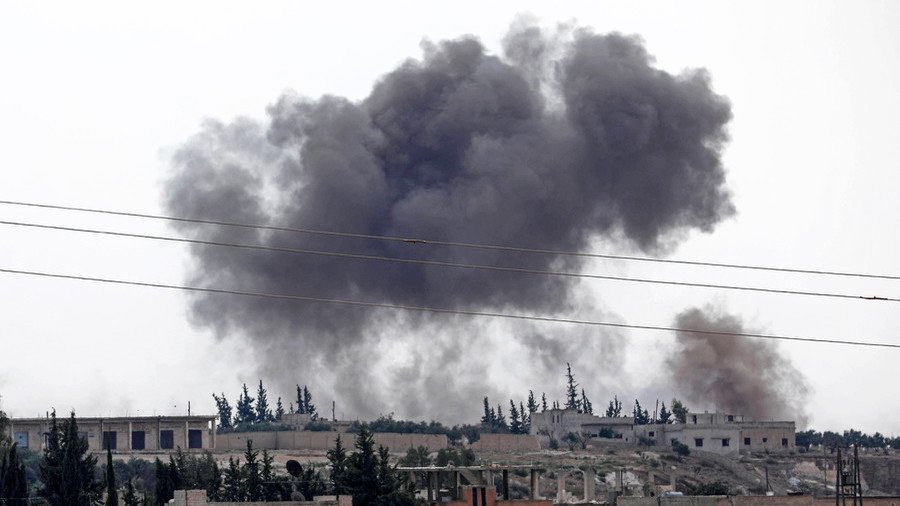 Amid reports that the German Defense Ministry is considering getting involved in the Syrian conflict, SPD leader Andrea Nahles, a coalition partner of Angela Merkel, has completely ruled out supporting any such intervention.
With the Syrian government, backed by Russian airstrikes, set to crack down on Islamist rebels in the province of Idlib, Nahles said on Monday that she would not support German intervention, even if Bashar Assad's government uses chemical weapons.
"The SPD will agree neither in the government nor in parliament, a participation of Germany in the war in Syria," read a statement from Nahles. The SPD leader said that her party supports Foreign Minister Heiko Maas' ongoing efforts to resolve the conflict through peaceful means, including talks with Turkey and Russia.
Nahles' Social Democratic Party is currently in a grand coalition with Chancellor Angela Merkel's Christian Democratic Union (CDU). Her statement comes after Merkel's government revealed on Monday that it has been in talks with its allies regarding possible military intervention in Syria.
The US had earlier asked Merkel to join the coalition, reported German newspaper Bild. The German Defense Ministry and the US had reportedly discussed various options for German involvement, ranging from simple reconnaissance flights and damage analysis, to a possible engagement in combat missions.
If Germany eventually agrees to join the US in attacking Syria, that would mark its first engagement in aggression since the NATO bombing of Yugoslavia in the 1990s. While Germany does assist the US in operations against Islamic State (IS, formerly ISIS), it does not fly combat missions, and does not target the Syrian government.
Germany was left out of the alliance that struck Syria in April, after the Assad government allegedly used chemical weapons on the civilian population of Douma, a town about 10km north of the capital, Damascus. Moscow and Damascus dispute the Western narrative, and claim that the attack was staged by jihadist rebels.
Intervening now would set Germany up for possible confrontation with Russia, an ally of the Syrian government. Russian jets have been pounding terrorist positions in Idlib in an effort to wipe out the country's remaining jihadists.
The Russian Ministry of Defense warned on Sunday that terrorist groups, including Jabhat Al-Nusra and the infamous White Helmets, are preparing to stage a chemical attack to give the Western coalition a pretext to strike Assad again.
Russia has repeatedly issued the same warning over the past weeks, and has submitted what Foreign Minister Sergey Lavrov says are "concrete facts" about an impending false-flag chemical attack to the US government, the UN, and the OPCW (Organization for the Prevention of Chemical Weapons). The Russian government claims that chlorine gas canisters have already been put in place in Idlib for use in the attack.
READ MORE: US jets strike Syrian town with banned white phosphorus bombs – Russian Defense Ministry
Nevertheless, Western forces are on standby to respond to such an assault. President Trump is in "routine dialogue" with the Pentagon over his military options in Syria, and France's top military chief has said that French forces are "ready to strike if chemical weapons are used again."
The Pentagon, meanwhile, is beefing up its military presence in the area, deploying USS 'Ross' and its Tomahawk missiles to the Mediterranean, and launching an air-assault exercise in southern Syria backed by artillery fire over the weekend. To increase its striking potential, USS 'The Sullivans,' armed with 56 cruise missiles, was also sent the Persian Gulf. In addition, B1-B supersonic bombers have been relocated to the US airbase in Qatar.
Think your friends would be interested? Share this story!
You can share this story on social media: