Bullying to blame? German pop singer reportedly jumps from cruise ship, search underway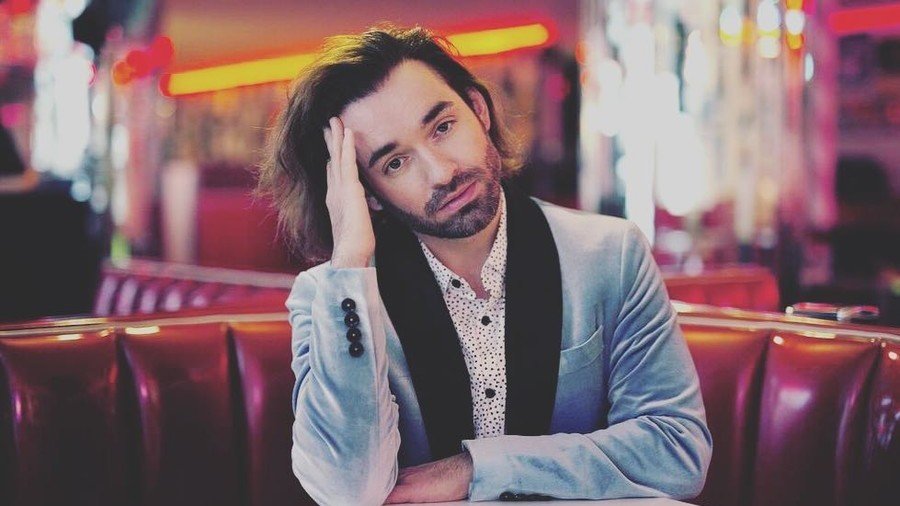 German pop singer Daniel Kueblboeck is believed to have jumped from the deck of a cruise ship and is currently missing. The incident happened one month after he opened up about enduring bullying at school in a Facebook post.
Kueblboeck, 33, was traveling from Hamburg to New York on an AIDA Cruises ship when he vanished. The cruise line confirmed that its vessel was near Newfoundland, a Canadian island off the east coast of the North American mainland, when "a person jumped overboard" on Sunday morning.
The company stated that a cabin check was carried out "confirming that a male guest, Daniel Kueblboeck, was missing." The ship was stopped as a precautionary measure and "returned to the point where the incident was accepted," AIDA wrote on Twitter. As of Monday morning, the search continues, it added.
A witness told Das Bild newspaper that he saw Kueblboeck jumping from the fifth deck of the ship. According to the paper, the singer behaved aggressively on board and spent most of his time in women's clothing. Photos released by German media show Kueblboeck during an evening event on board the ship, wearing a dress and high-heels.
livertickerdaniel war als frau verkleidet auf dem schiff unterwegs er wollte seine krankenheit ausleben doch andere passagiere erkannten ihn daraufhin wurde er hektisch hat dieses outing selfi geschossen und stürzte sich ins meer #küblböckpic.twitter.com/muSHS1hLr7

— sick (@batzenonkel) September 9, 2018
In August, Kueblboeck wrote a haunting post about "months of being bullied" by his classmates at school – an experience that "shook [his] soul deeply." "Dear fans. Unfortunately, I still do not feel better mentally and physically," he wrote on his fan page. The post has now been deleted, but German media released screenshots of the message.
The German pop singer achieved celebrity status in 2002-2004 after the first season of 'Deutschland sucht den Superstar (DSDS)' reality talent show – the German version of Pop Idol.
Like this story? Share it with a friend!
You can share this story on social media: