Raging California wildfires force LA Rams to cancel training as players, coaches evacuate homes
The Los Angeles Rams canceled practice on Friday as the wildfires sweeping California forced around 20 players and coaches from the NFL team to evacuate their homes amid apocalyptic scenes in the state.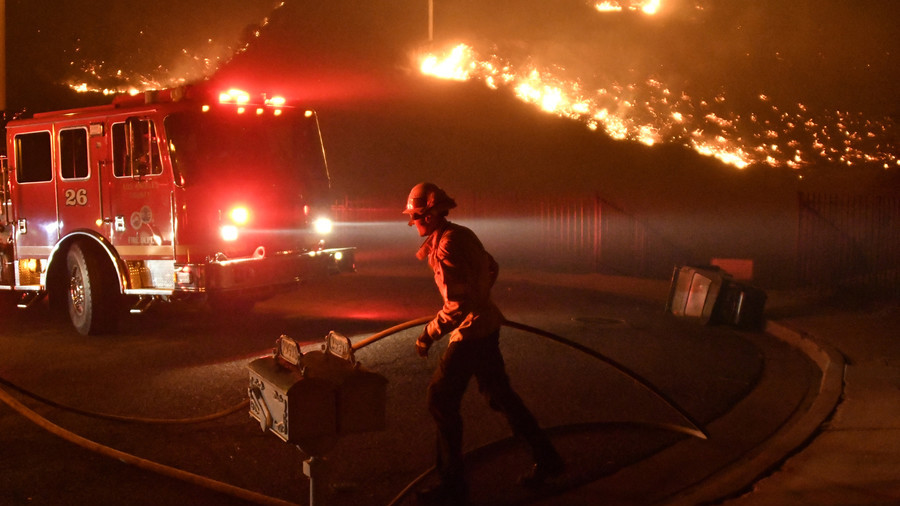 Two wildfires raging in Ventura and Los Angeles counties caused the Rams to change their plans as about 45 employees in total were evacuated from areas south of the team's training complex, according to AP.
READ MORE: California wildfires force hundreds of thousands to evacuate, claim five lives
Rams coach Sean McVay said it was a "scary" situation, but that to date no employees had seen their properties hit by the fires.
"I don't think anybody's house has been specifically affected, but they did have to leave the areas.
"It's still a scary thing, and extremely unfortunate that they had to go through this. ... We just felt like the most important thing was for people to be with their families."
The Rams face the Seattle Seahawks at the Coliseum in LA on Sunday, and are expected to train at the University of Southern California on Saturday.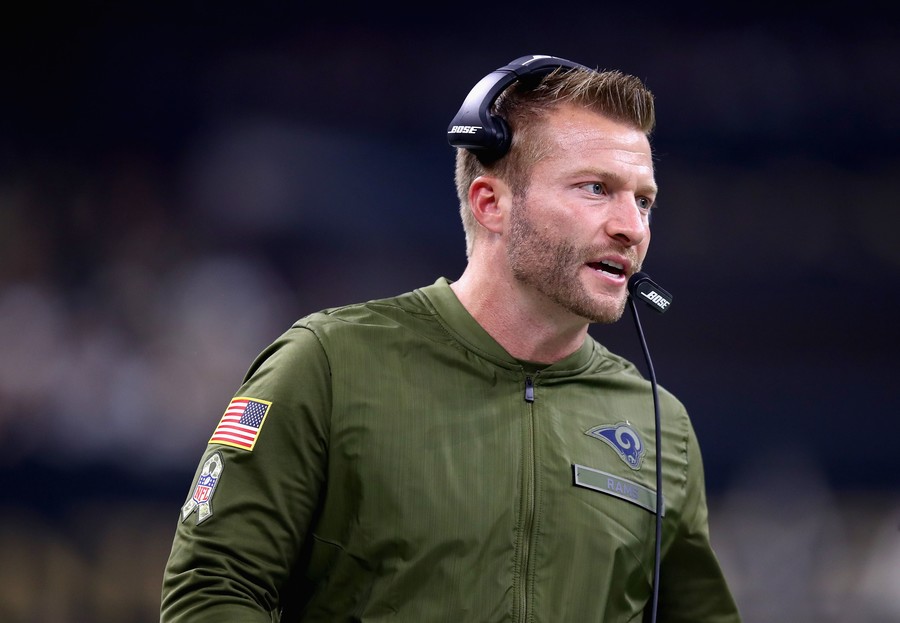 Some of the staff evacuated will stay in a hotel typically used by the team before games.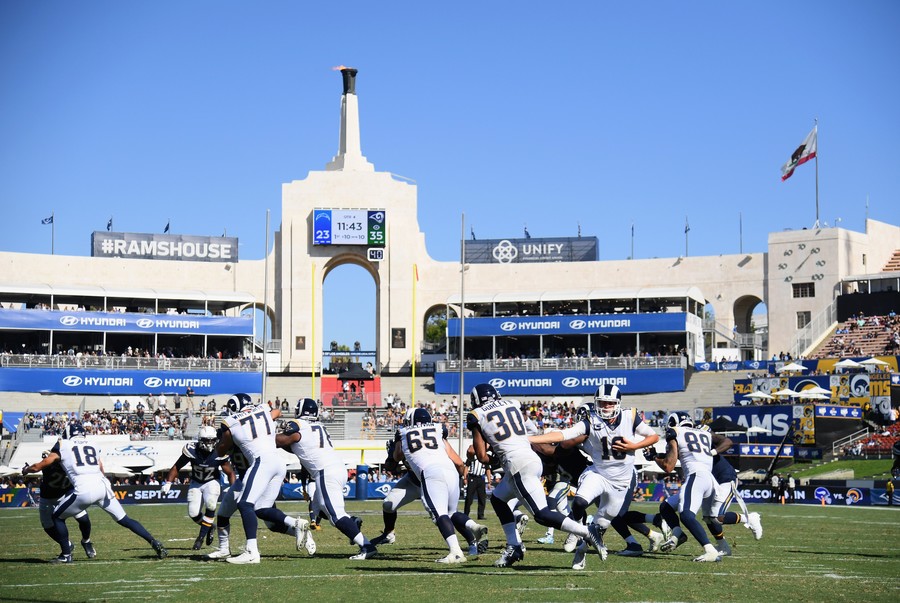 A reported 250,000 people in Los Angeles and Ventura counties have been evacuated, including celebrity residents in up-heel Malibu, as firefighters battle to contain the blaze amid apocalyptic scenes.
READ MORE: Celebrities flee as the South California wildfire closes in on star-studded neighborhoods (PHOTOS)
The infernos have claimed at least nine lives in the state so far.
The Rams will honor another tragedy in the area before Sunday's game, when they hold a moment of silence for the 12 victims of the mass shooting at a bar in Thousand Oaks on Wednesday night.
READ MORE: Police identify California bar mass shooting suspect as former marine Ian David Long
You can share this story on social media: