Guardiola tells reporters he prefers sex to coaching – 'by far'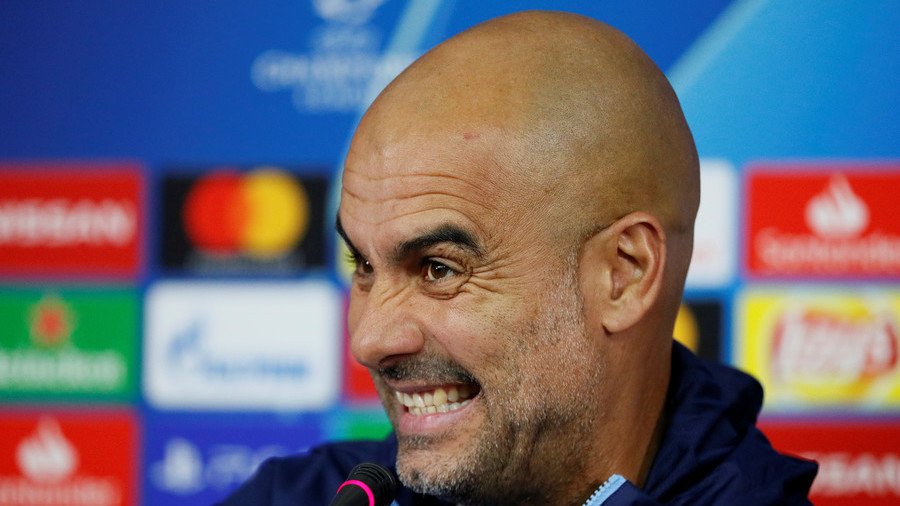 Manchester City manager Pep Guardiola quipped with reporters about sex and football before Sunday's derby day clash against Manchester United.
Guardiola laughed upon hearing that his coaching had been described as "better than sex" by former Barcelona defender Dani Alves in the new Barcelona film 'Take the Ball, Pass the Ball'.
Without missing a beat, Guardiola responded saying "I prefer the sex - by far!", drawing a round of laughter from the press.
Dismissing Alves' claim, the Manchester City manager admitted that he has as many fans as critics among players he has coached. He provided Zlatan Ibrahimovic as an example of a player who he had difficulties with in the past. Last December, Ibrahimovic told Sky Sports Italy that Guardiola was "the most immature manager" he's worked with, and referred to him as a 'spineless coward' in his 2011 book I am Zlatan.
"They have another side from Sweden and other places where they don't like me too much. Normally it happens when people don't play regularly they are not big fans. We try to convince them - sometimes yes, sometimes no", the Spaniard added modestly.
If you like this story, share it with a friend!
You can share this story on social media: