Pornhub offers free (lawn) blow jobs for upstate New York residents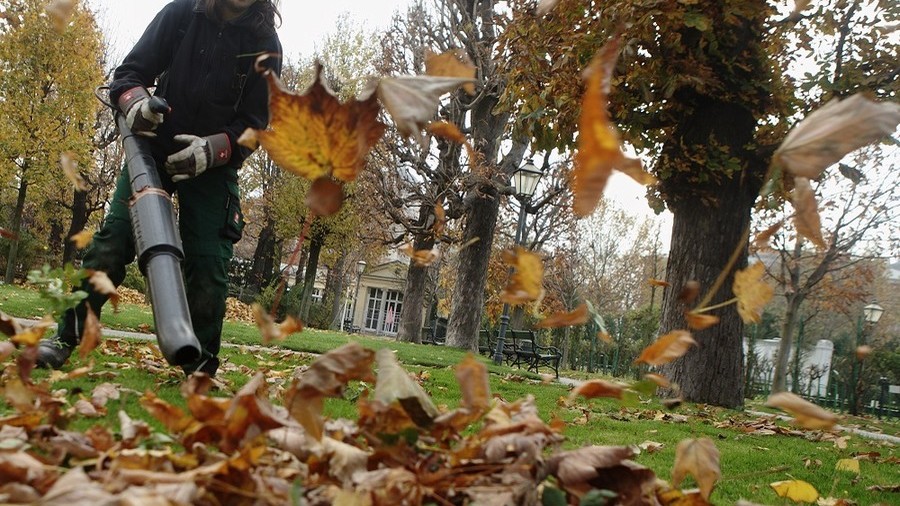 International pornography portal Pornhub has launched a promotion in New York offering free leaf removal service. The website will work with a local company to help ease resident's seasonal labor while promoting their brand.
During fall nature unveils her most alluring and vibrant colors, but her bounty is not always appreciated by residents who have to remove countless fallen leaves from their property. This year, however, residents of Dutchess County in upstate New York will have an unusual ally: a porn site.
Pornhub, one of the internet's largest pornography repositories, is launching a promotion for free leaf removal for residents of the county. Some 120 lawns will be serviced, with recipients selected on a first-come-first-serve basis. The company says that the region was chosen at random.
The campaign is suggestively titled "Pornhub Blows America," and the company's press release was unsurprisingly not short of thematic jokes.
"This fall, Pornhub is lending a hand and offering to 'blow' America and remove your leaves for free. After all, we are experts when it comes to blowing and sucking. So who wants to get blown by Pornhub?" wrote the company's vice-president Corey Price.
During the three-day promotion this week, from Wednesday to Friday, Pornhub will work with Dutchess Lawns, a company based out of Poughkeepsie, to clear lawns for residents who request the service. The company was also selected at random for participation in the promotion.
The CEO of Dutchess Lawns, Jay Lotaj, was initially skeptical of the offer which he had received some months prior, but eventually decided to accept the temporary partnership.
"When I realized they were providing a free service for people up here, I thought it was a good idea," Lotaj said.
As the promotion requires Lotaj's workers to wear jumpsuits labeled with Pornhub's logo and slogan, he gave them the option to opt out of participation, but said that most appreciated the joke and agreed to the terms. While some business owners might worry about the reaction of the community, Lotaj told the Poughkeepsie Journal that he is "[...]hoping that (our customers) will see the bigger picture, that we will be giving something back to the community."
All Pornhub wants in return is your data: those who want to take advantage of the promotion need to send an email with their name, address, and proof of address, and present a matching ID when crews arrive.
This is not the first of Pornhub's cheeky promotions: before a large snowstorm in 2017, the company offered to clear the streets of Boston and New Jersey free of charge, even citing city budget concerns. Around two dozen plow-trucks were labeled with Pornhub's logo and sent out into the streets. The campaign had the equally cheeky title "Pornhub Plows America."
Like this story? Share it with a friend!
You can share this story on social media: