'Chris Tucker and f***ing Jackie Chan' – McGregor weighs in on Mayweather Rizin fight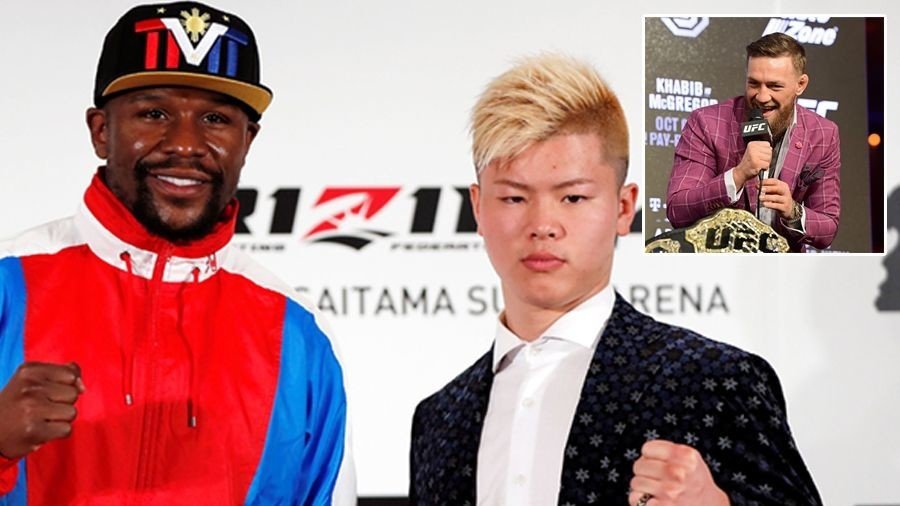 Conor McGregor has commented on Floyd Mayweather's shock decision to fight in MMA promotion Rizin, offering begrudging respect while likening the boxer and his Japanese opponent to actors from the movie 'Rush Hour'.
Former five-weight boxing champ Mayweather, 41, announced in Tokyo that he will step out of retirement and into the cage to fight Japanese kickboxer Tenshin Nasukawa, 20, on the Rizin 14 card in Saitama on New Year's Eve.
Mayweather's erstwhile ring rival McGregor has chipped in, paying the boxing great a begrudging compliment while branding him a "mad little b******" in an expletive-filled Instagram post.
Sharing a picture of Mayweather standing next to Nasukawa at the press conference to announce their fight, McGregor first took aim at the boxer's choice of attire:
"Is that a tracksuit or a sauna suit Floyd haha wtf. is it hot in Tokyo or what's the story here? that climate change is no joke f*** me hahah."
He then claimed the match-up was akin to the movie 'Rush Hour', in which an American detective played by actor Chris Tucker teams up with a Hong Kong counterpart played by Jackie Chan.
"What in the f*** is going on here? Who's this little p**** next to you ? That's mad s***. Like something out of rush hour 5 or something. Chris tucker and Jackie f****** Chan back in this b****. F****** brilliant. Mad little b****** you are Floyd. Fair f**** to you mate. No lie. F*** it."
MMA star McGregor famously made the switch to boxing to fight Mayweather in August 2017, when the US fighter stopped him via 10th-round TKO to move his perfect record to 50-0.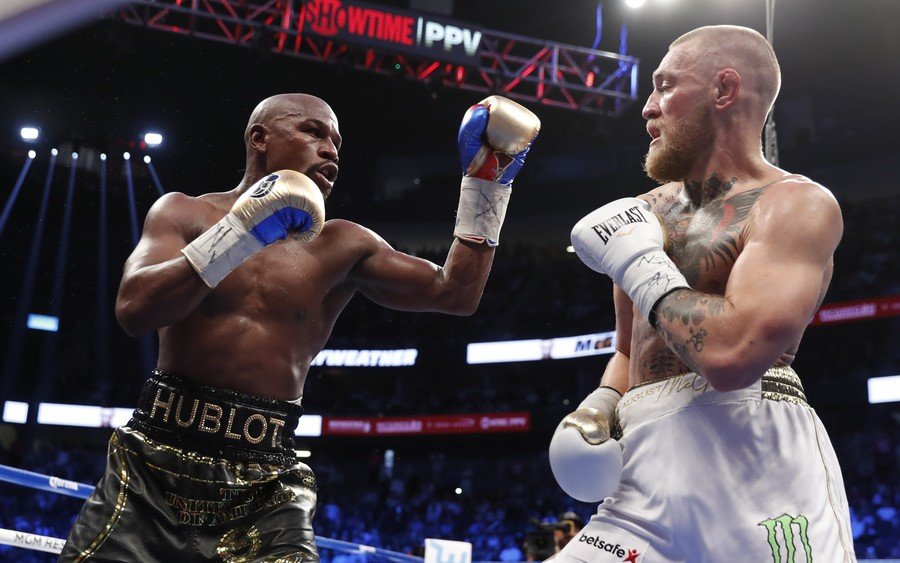 Mayweather has said of his upcoming move to MMA that he is looking for the opportunity to "display my skills outside the US," as he makes a first professional appearance outside the country.
"I wanted to do something different. I wanted to display my skills outside the US and be in a special fight..."
"I've fought in the US for all 50 of my fights. As a professional I haven't had a chance to go outside the US to display my skills and to display my talent for the world.
"I look forward to giving you guys entertainment come December 31, but my relationship with RIZIN, it doesn't stop just here. I look forward to taking this worldwide," he added.
READ MORE: Floyd Mayweather Jr. announces NYE fight with Japanese MMA promotion Rizin
The exact set of rules for the fight against Nasukawa, who has an undefeated record of 27 wins in kickboxing as well as a further four victories in MMA, are as yet undefined.
Unusually for Mayweather, nicknamed 'Money', the pay packet behind the fight has also not yet been made public.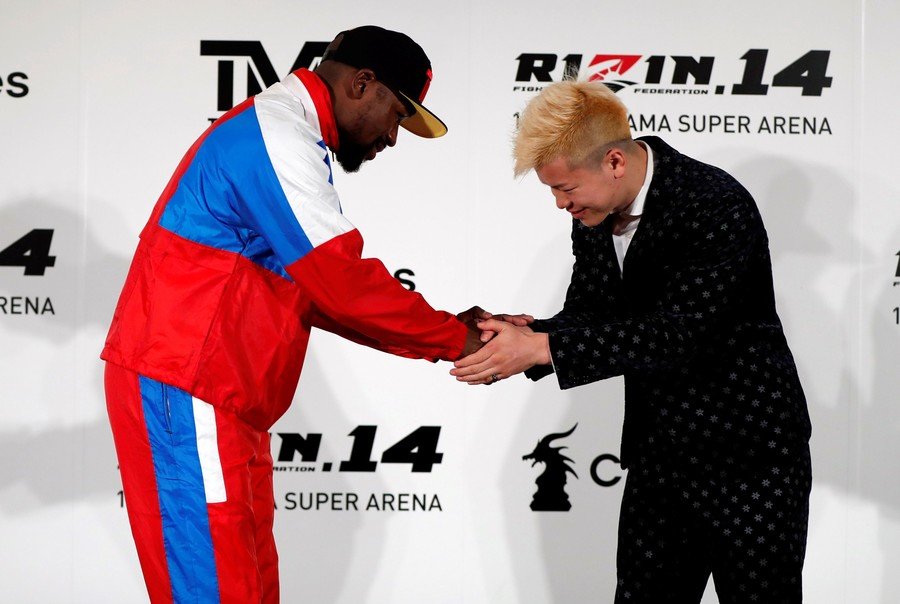 Some see the fight as a potential step towards a face-off with fellow McGregor-conqueror Khabib Nurmagomedov, who retained his UFC lightweight title with a dominant win over the Irishman in October, or even a rematch with McGregor himself inside the cage.
Nurmagomedov has said he would face Mayweather in a double-header, with one fight in the ring and the other in the cage.
READ MORE: 'Where are you Floyd?': Khabib adds fuel to Mayweather fight talk
McGregor has frequently said he would be willing to meet Mayweather again in a repeat of bout that saw him earn a cool $100 million and the boxer walk away with an estimated $275 million.
You can share this story on social media: