Bayern Munich defender Rafinha apologizes for 'Arab bomber' Halloween costume (PHOTOS)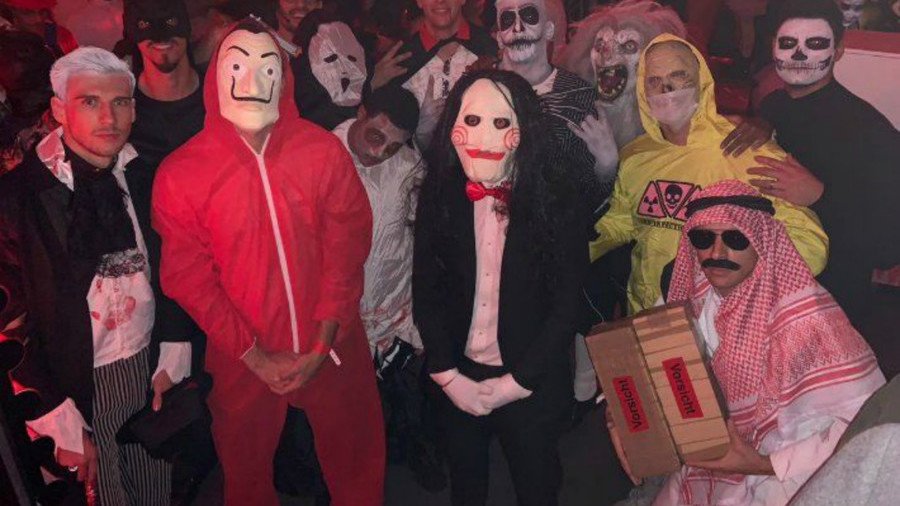 Bayern Munich defender Rafinha has apologized for attending the team's Halloween party dressed as an Arab and holding what appeared to be a box of mock explosives, prompting a widespread backlash against the club and player.
Bayern's official Twitter account shared a picture of several players dressed up in Halloween garb on Wednesday, including Brazil international Rafinha.
The 33-year-old was seen in traditional Arab dress with a headscarf as well as dark sunglasses, but was also carrying box labelled 'Vorsicht' – the German word for 'caution'.
The tweet was later removed, although Rafinha further put his foot in it by posting an apology on Instagram accompanied by a picture of him in the offending get-up - minus the box of 'explosives' - as well as the closing line: "I have a lot of Arabian friends and I love everyone of them."
That picture was later replaced by one of the right-back in action for Bayern with an updated apology: "Halloween is a scary celebration with exaggerated costumes.
"It was not my intention to anger anyone through my disguise or hurt someone's feelings!!!
"I am sorry... I am respect all countries and all religions!!!"
Bayern shared the player's apology with its 4.5 million followers on Twitter, although not after Rafinha had come in for a dressing down from many online.
In December, French international Antoine Griezmann caused a storm after posting a picture of himself in 'blackface' as part of a basketball star fancy dress costume for an 80s-themed Christmas party.
READ MORE: Antoine Griezmann accused of racism over blackface costume tweet
After initially defending the costume, Griezmann tweeted an apology, saying "I agree that it's awkward for me. If I hurt some people excuse me."
You can share this story on social media: