BBC Sport editor 'taken off air' following 'mistress' comments toward tragic Leicester City owner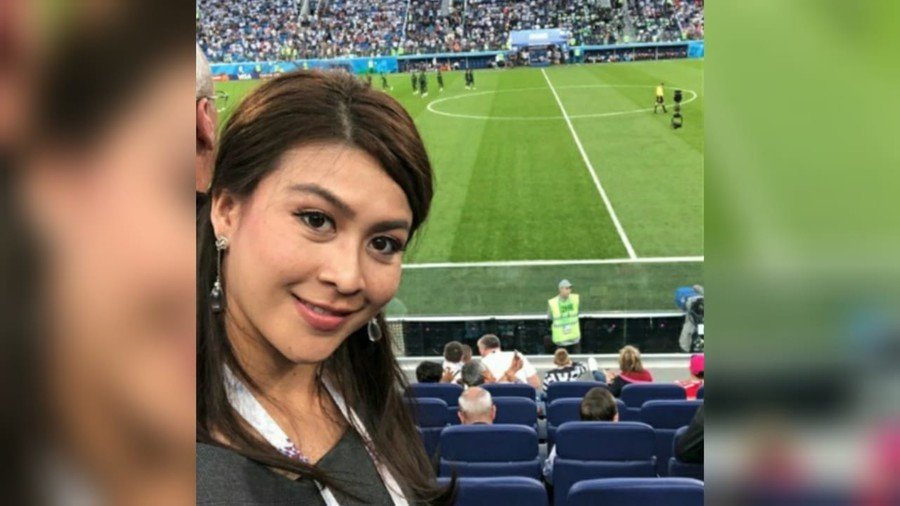 BBC Sport editor Dan Roan has been taken off air after being publicly admonished for insensitive suggestions the ex-model who died alongside Leicester City owner Vichai Srivaddhanaprabha in a helicopter crash was his mistress.
READ MORE: Leicester City owner confirmed among dead in helicopter crash
Roan was standing beside a memorial for the five people who perished in the crash near Leicester's King Power Stadium, including Srivaddhanaprabha and his assistant, former beauty queen Nusara Suknamai, when he made off-camera comments suggesting Suknamai was in fact the tycoon's lover.
The reporter was overheard saying: "The mistress who died in the crash … otherwise known as a member of staff … ie mistress. If you were a billionaire, it's relatively expected, so we shouldn't judge."
After the comments were picked up by nearby microphones, Roan swiftly apologized, insisting there was "absolutely no offence intended," while the BBC called his actions "ill-judged."
That did not stop Roan from incurring the wrath of grieving fans, many of whom called for the BBC to permanently relieve the editor of his duties.
READ MORE: Doomed Leicester City helicopter spirals out of control and crashes in horrifying footage (VIDEO)
One fan wrote: "You were stood five yards away from his memorial. So disrespectful, so thoughtless and hurtful." Another said: "If you had an iota of contrition, you would tender your resignation."
Now the BBC have hauled Roan off air in response to the backlash against his comments, reportedly replacing him with former BBC East Midlands reporter Navtej Johal, who will continue the coverage with the corporation's 24-hour news team.
Just want to say sorry for some comments made in a private, off-air conversation earlier with a colleague. Absolutely no offence intended

— Dan Roan (@danroan) October 29, 2018
It doesn't matter that it was private, or off-air, you were stood 5 yards away from his memorial. So disrespectful, so thoughtless and hurtful. You should be ashamed. Please don't come anywhere near my football club again.

— Matty Williamson (@mattyfromle) October 29, 2018
You're only sorry you was caught. Please don't ever return to our club, you're most definitely not welcome.

— LCFC HQ (@LCFCHQ) October 29, 2018
Suknamai came second in Miss Universe Thailand 2005 and was crowned Miss Intercontinental Thailand. After her career in modeling, she was hired by Srivaddhanaprabha, who bought the club in 2010, as his assistant.
You can share this story on social media: