McGregor's friend moves closer to bout against Khabib's teammate in Chechnya after losing UFC fight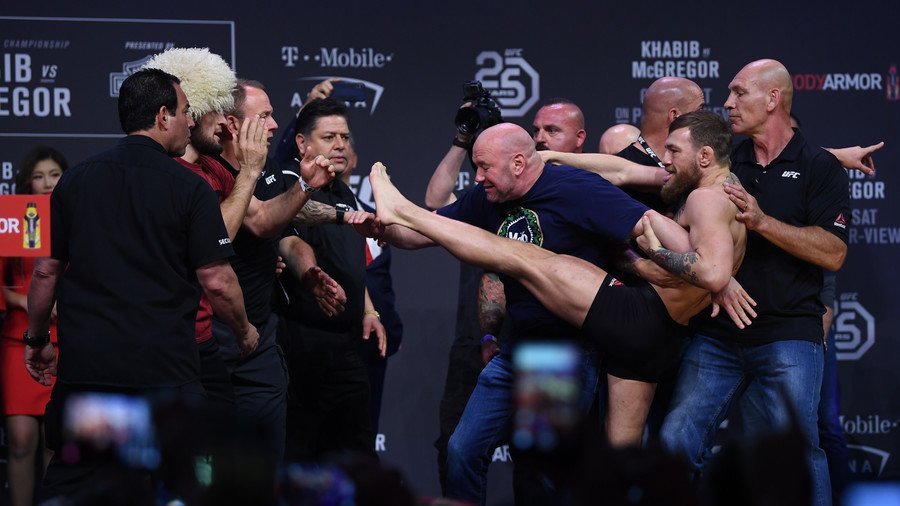 Conor McGregor's teammate Artem Lobov has moved one step to fighting Khabib Nurmagomedov's friend and sparring partner, Zubaira Tukhugov, outside of the UFC, after losing his third fight in a row in the promotion.
The bout between the teammates of irreconcilable UFC stars McGregor and Nurmagomedov was originally scheduled to take place at the UFC Fight Night 138 event in Canada on October 27, but was scratched as Tukhugov, 27, was removed from the card due to his involvement in the infamous post-fight melee following UFC 229.
READ MORE: Three members of Khabib team arrested after mass brawl mars UFC 229 win over McGregor
Talking to the media after the incident, UFC boss Dana White said that all fighters involved in the brawl will never perform in his organization again. Following the news of Tukhugov's removal from the card, Nurmagomedov threatened to leave the UFC should they fire his "brother."
While it's still not known whether Tukhugov will stay in the UFC, an offer to stage the fight with Lobov elsewhere has been brought up by the head of Russia's Chechen Republic, Ramzan Kadyrov, who promised to stage the bout "on any term," offering his own MMA promotion called Akhmat as one of the possible stages. He also vowed to pay Lobov more than whatever he makes in the UFC.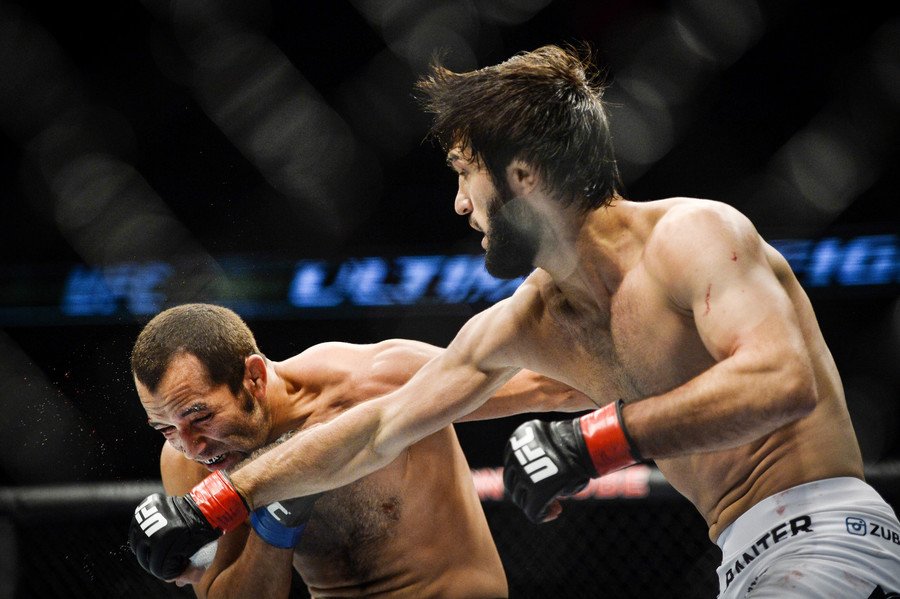 That scenario no longer seems too far-fetched, given the fact that Lobov lost his bout on Saturday against Michael Johnson, who stepped forward on short note to replace Tukhugov.
Lobov, 32, suffered his third loss in a row and fifth overall in the UFC and now stands 2-5 in the organization. So the UFC may not be too keen on keeping him – and if Dana White remains true to his words, the UFC will fire Tukhugov as well.
It's also important to note that Tukhugov was right next to Nurmagomedov during his confrontation with Lobov just days before UFC 223 in Brooklyn, to which McGregor eventually responded with the bus attack.
READ MORE: Khabib Nurmagomedov & Artem Lobov in explosive confrontation – but what sparked it?
So the fight would certainly seem to be personal for both. And while fight fans love "big drama shows," feuds, and call outs between fighters and their teams, the beef between the Khabib and McGregor camps is a completely different story (given the arrests, injuries, and fights outside of the competition areas).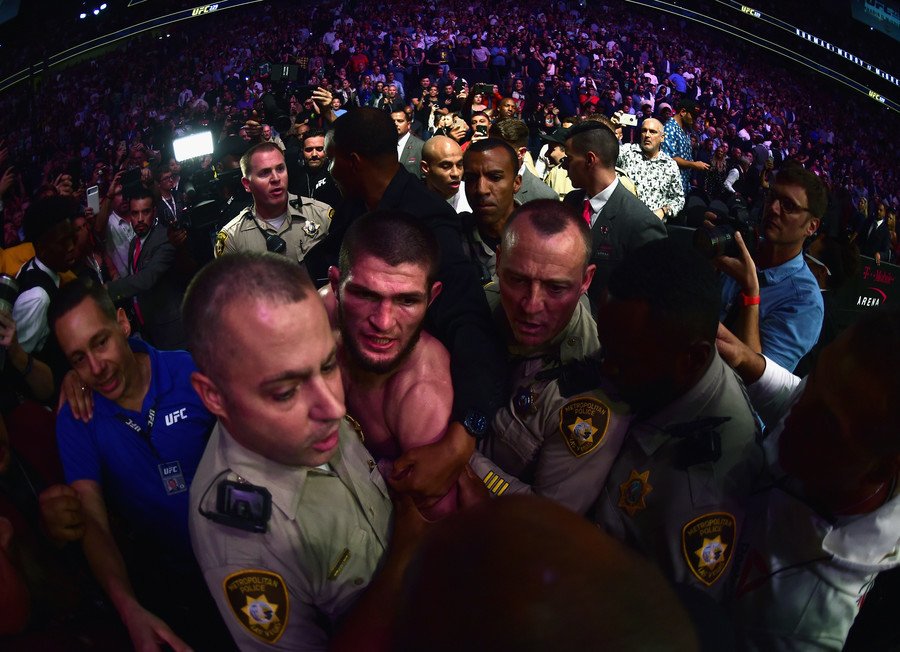 But will the UFC take the risk of putting the two in the cage again? And will police escort them to and from the cage? We will found out soon. But the option proposed by Kadyrov looks pretty logical to both fighters, considering that Lobov accepted the invitation in case Tukhugov is fired.
You can share this story on social media: