'It accelerated so fast, there was a stampede': Russian football fan recalls Rome escalator horror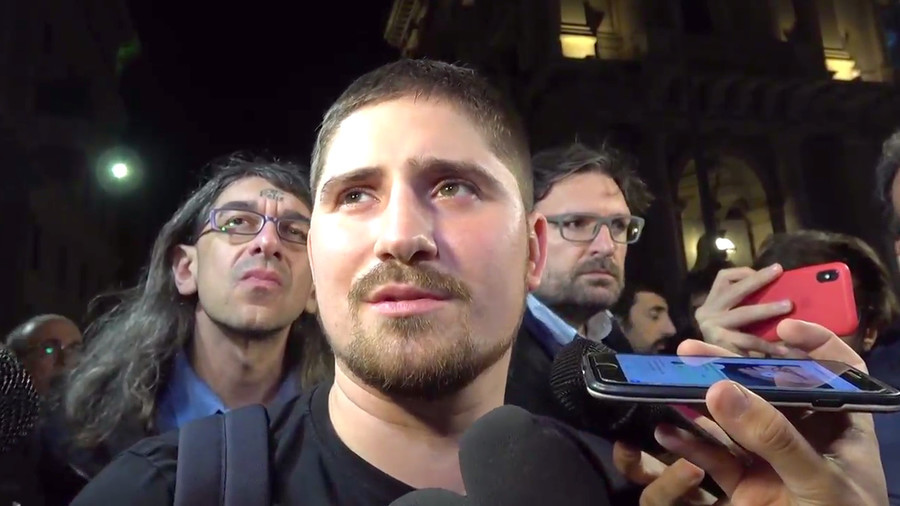 A CSKA Moscow fan who witnessed the horrific scenes in Rome when an escalator collapse left dozens of people injured has said that supporters were forced to scramble on top of each other to avoid being swallowed by the machine.
The underground escalator at the Repubblica metro station in the Italian capital collapsed on Tuesday as fans were making their way to watch CSKA Moscow's game against Roma in the Champions League.
READ MORE: Rome escalator collapse: Over a dozen Russian CSKA Moscow fans injured & hospitalized (VIDEO)
The escalator, which was packed with CSKA fans, suddenly accelerated before collapsing and hurling people onto one another in a mass pile-up at the foot of the steps.
Up to 30 people, most of them Russian fans, were hospitalized in Rome following the incident. One CSKA fan who witnessed the incident told RT's Ruptly video agency of the carnage that unfolded.
"The escalator sped up, making people fall down," one fan said. "There were so many people there who jumped on each other from the upper steps. People didn't have time to avoid the escalator because it accelerated so fast, starting a stampede.
"There were more than 400 fans heading to the match. Only those who failed to jump off the escalator were injured in the incident," he added.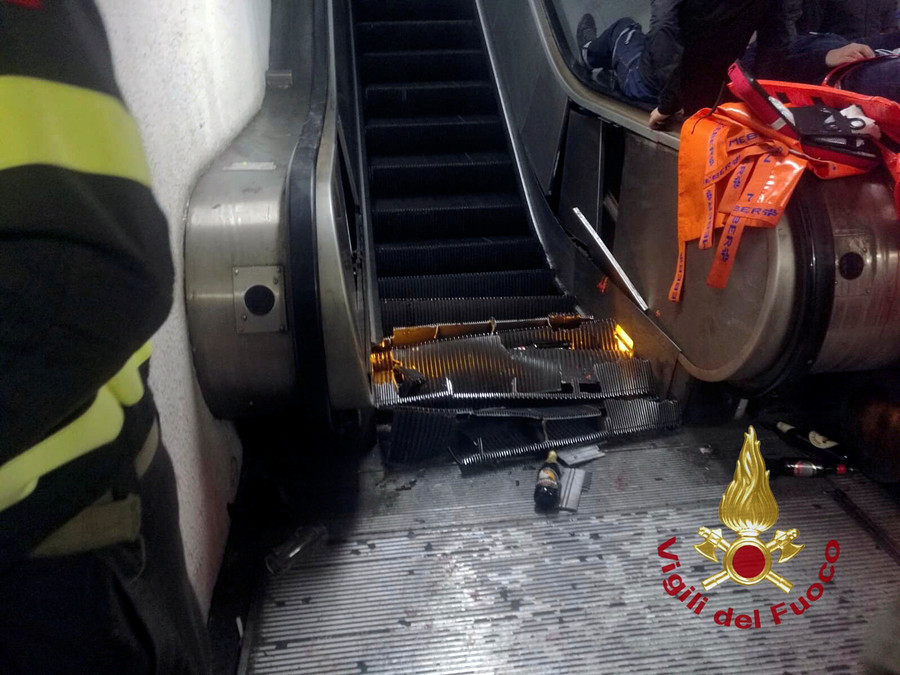 Another fan who was at the scene claimed that the local authorities were too slow to react, with ambulance cars arriving almost 30 minutes after the tragedy.
"Ambulances were too slow to arrive," CSKA fan Alexey told Russia's Match TV. "This is the center of Rome but we waited for 25 minutes for medical help. Injured people were bleeding, we used belts to bind up their wounds. We tried to help as much as we could. Luckily there was a doctor among the fans who helped to administer first aid."
READ MORE: Football selfie of the year? Security-restrained pitch invader snags snap with Ronaldo! (PHOTOS)
The reasons for the escalator breakdown remain unknown, with the Italian media accusing Russian fans of causing the collapse by jumping on the steps. However, this was not officially confirmed by local authorities. The Rome prefecture has opened an investigation into the incident.