Football selfie of the year? Security-restrained pitch invader snags snap with Ronaldo! (PHOTOS)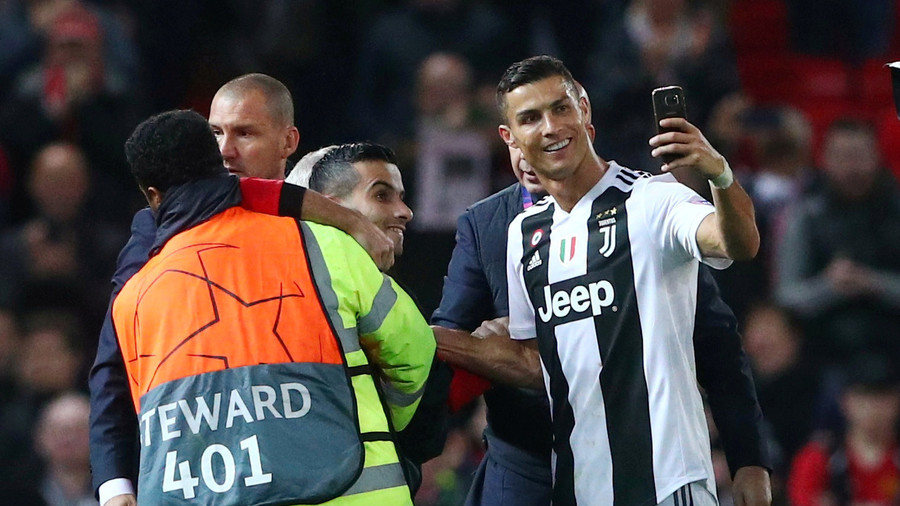 It's not often pitch invaders get time to take a selfie before they are tackled by ensuing security, but one Man United fan managed that and more when he bagged a snap with Cristiano Ronaldo after his team's match with Juventus.
United were bested by Italian side Juventus 1-0 by virtue of a Paulo Dybala goal early in the first half to gain the three points in Group H, the chance created by a Ronaldo cross from the right, the eventual winner coming in the 17th minute.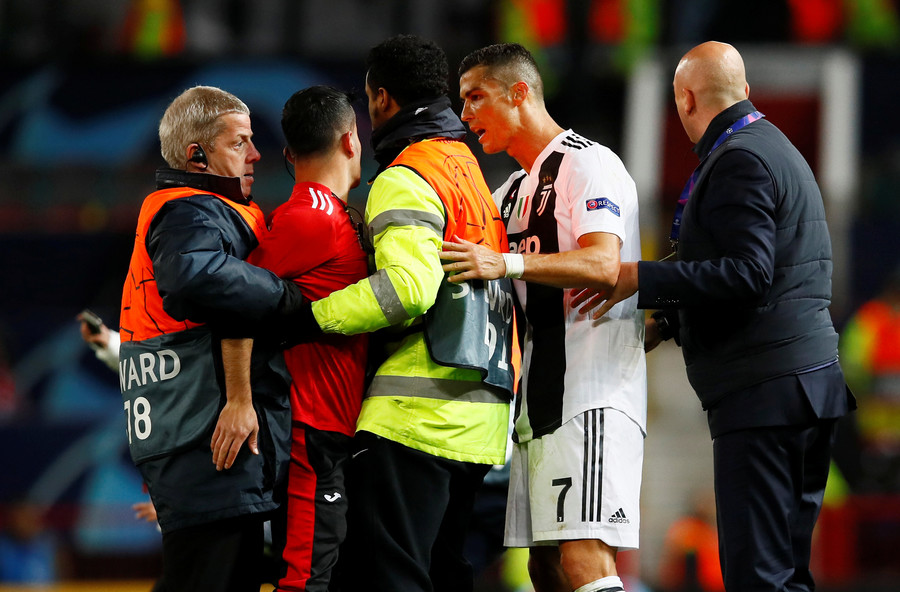 After the final whistle and despite the result, some United supporters burst onto the pitch hoping to grab a selfie with former Red Devils hero Ronaldo, who spent seven seasons at Old Trafford, winning his maiden Champions League title and Ballon d'Or.
One determined fan made it all the way up to the Portuguese star despite being restrained by security. Upon spotting the commotion, Ronaldo reached out and began speaking with the fan, who was tussling with stewards.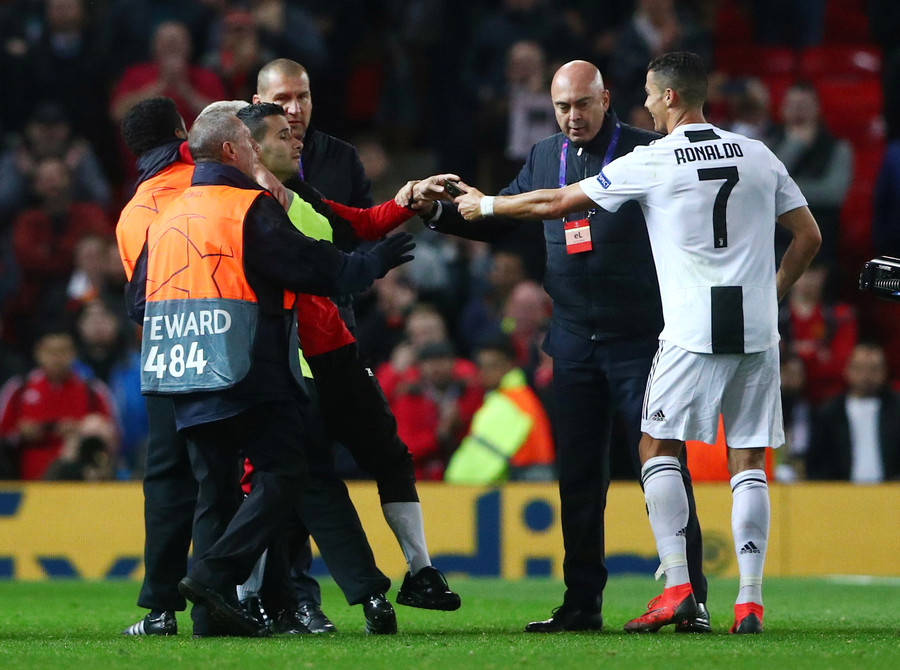 The fan managed to extend an arm and Ronaldo obliged, taking the phone and making a snap of himself and the man, who was apparently wearing a Manchester United jersey with the number 7 printed on the back, Ronaldo's former squad number at the club.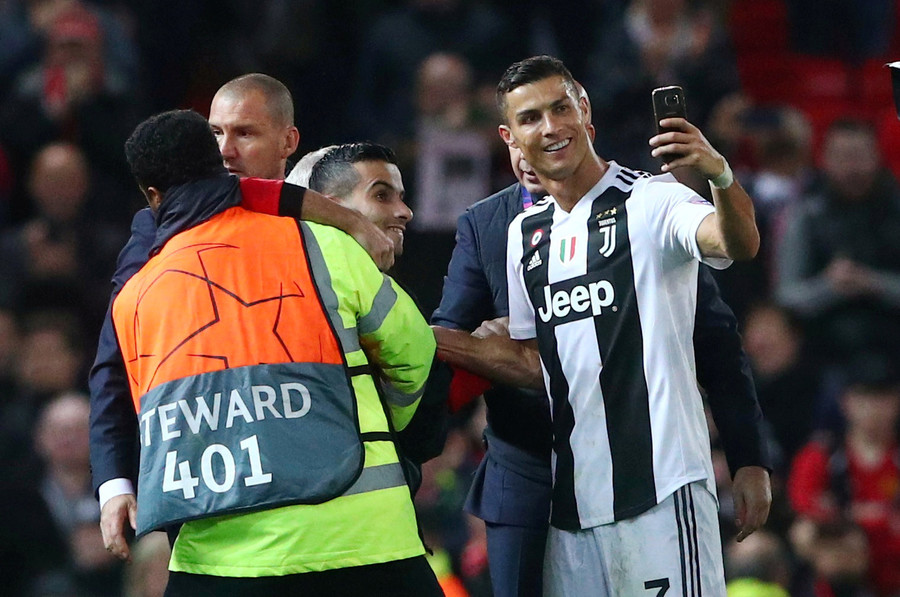 After the game, Ronaldo extended his thanks to the fans and the club, who had warmly received the return of their former wing wizard.
"An important victory in a very emotional match for me. It was great playing at Old Trafford again. Thanks to all the fans for the reception and support," Ronaldo said on his social media accounts.
The 33-year-old also posted a picture of himself and former mentor Sir Alex Ferguson, who earlier this year underwent surgery for a brain hemorrhage.
"A great coach and above all a wonderful man. Taught me so many things inside and outside the pitch. Great to see you in good shape, Boss!" Ronaldo wrote alongside pictures of the two together.
Ronaldo is currently facing allegations of rape made by American Kathryn Mayorga, 34, in the bedroom of a Las Vegas hotel room in 2009 and coercing her into accepting $375,000 hush money. The player has repeatedly denied the claims.
READ MORE: Ronaldo: 'I firmly deny accusations. Rape is abominable crime & goes against everything I am'