Rome escalator collapse: Over a dozen Russian CSKA Moscow fans injured & hospitalized (VIDEO)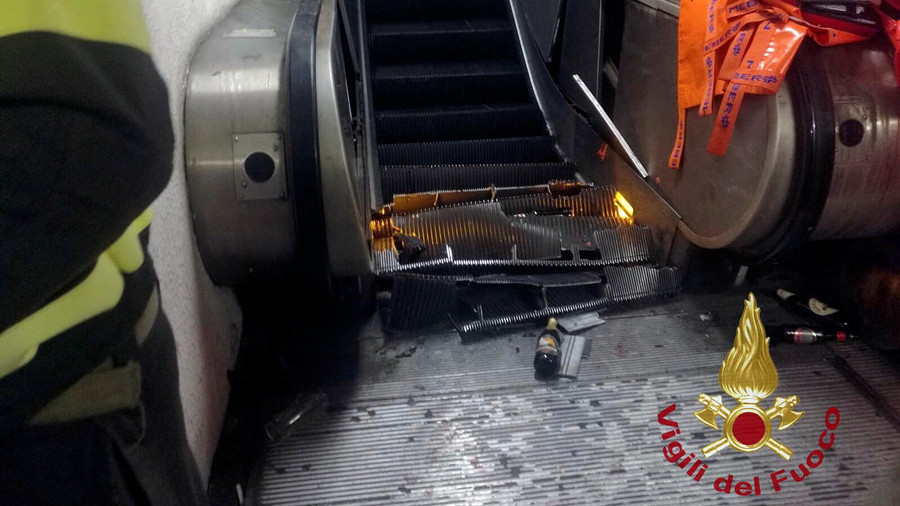 Dozens of people were injured after a packed metro escalator sped up with commuters falling down in a melee with many Russian CSKA football fans being among the victims.
Bloody and mangled stairs at the bottom of the escalator can be seen in pictures of the aftermath from Repubblica metro station in the Italian capital.
A shocking video of the incident, which occurred shortly before CSKA Moscow's match against AS Roma in the UEFA Champions League, shows terrified and helpless people flying from the steps and piling up at the foot of the escalator. The screams in Russian are clearly distinguishable.
"A total of 30 people were injured: seven of them are in grave condition; five others are moderate and 18 were only slightly wounded," a Russian embassy in Rome spokesman told Tass.
One of the injured was previously said to have lost his leg. However, the report was not confirmed as Italian doctors managed to treat the injury without amputation, Russian media reported.
"Chances are high that the majority of those hurt are Russian citizens," he said, adding that the embassy was ready to assist those in trouble.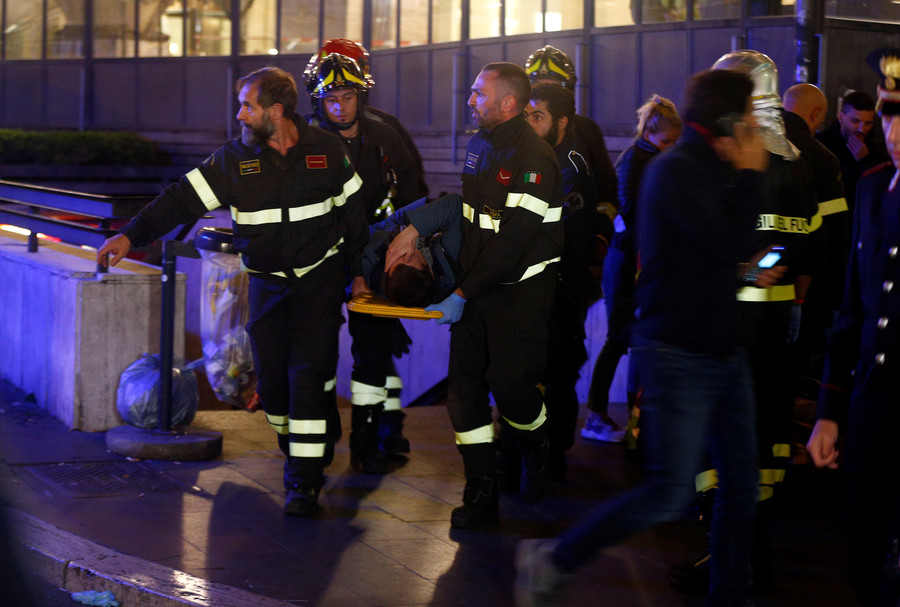 Italy's La Repubblica newspaper claimed that the escalator might've broken down because the Russian fans were jumping on its steps as they chanted in support of their team.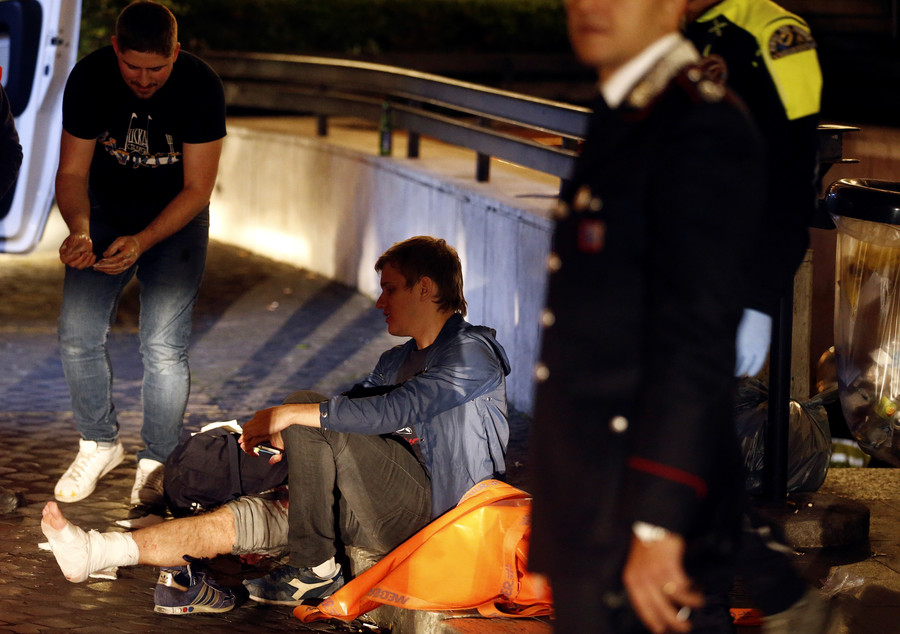 The paper also said that one of the victims was injured so seriously that the medics were forced to amputate a part of his foot.
Giampietro Boscaino, Rome province firefighter commander, said that CCTV footage needs to be studied to see if the fans were, in fact, jumping.
"There was undoubtedly a failure," Boscaino said, calling the escalator incident "a strange thing" that should be thoroughly investigated.
Roma and CSKA fans also clashed outside the Stadio Olimpico arena before the game. The police used water cannons to disperse the brawlers and arrested at least 15 people.
There were also reports of one Russian visitor being stabbed with a knife, but they were later refuted by the Russian embassy in Italy.
Think your friends would be interested? Share this story!