Autocross buggy smashes into sideline officials in Belarus (GRAPHIC VIDEO)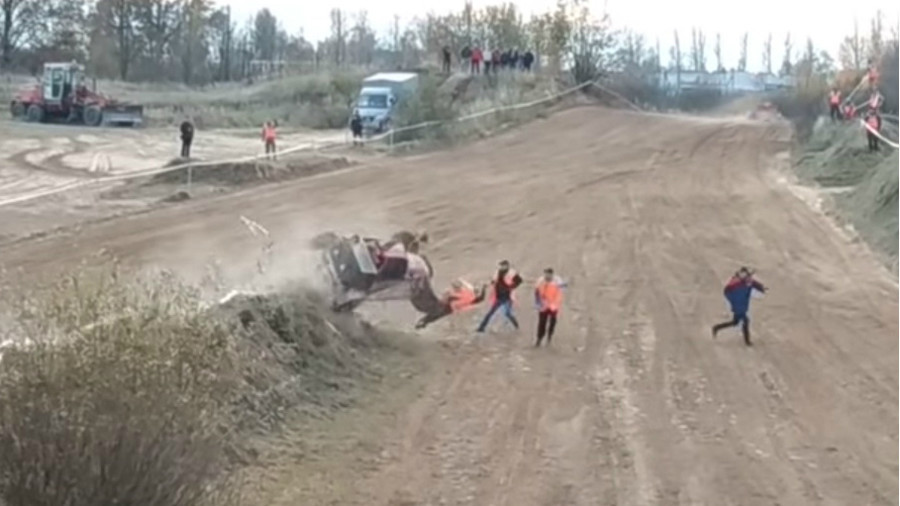 A disturbing car crash has marred an autocross competition in Belarus after a buggy pilot crashed into a group of judges standing near the racing track.
READ MORE: Superbike rider gets run over by rival, amazingly emerges unscathed (VIDEO)
The incident took place on Sunday, during the autocross race in Tulovo. The driver, who apparently lost control of his car, hit two race officials who didn't have enough time to avoid the collision, at full speed.
The two men, injured as the result of the crash, were immediately removed from the scene and taken to hospital to undergo medical observation.
According to reports in the local media, the incident left the two judges injured with one of them suffering a spinal fracture. The driver is believed to have avoided any injuries in the crash.
Local authorities have been investigating the incident including checking safety measures undertaken during the competition.
You can share this story on social media: