'I hate this s***! Welcome to our team' – Russian bobsledder banned for scathing message (PHOTOS)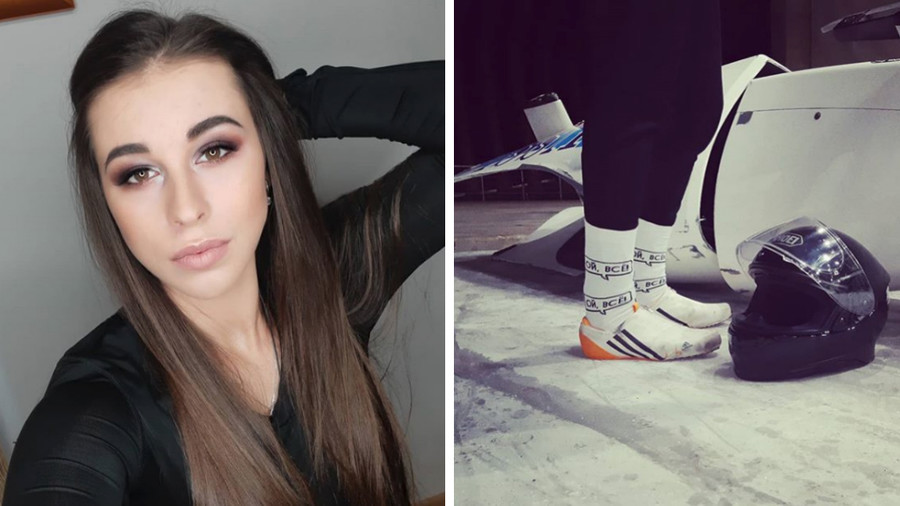 Russian bobsledder Polina Nazaruk, the junior world championships silver medalist, claims she has been frozen out of team training after she posted an icy social media message criticizing the national training setup.
READ MORE: 'They are almost naked': Beach handball players' bikini outfits deemed 'too revealing' (PHOTOS)
Nazaruk, who clinched second place at the U23 World Championships in St. Moritz, Switzerland, in January, expressed her frustration at what she deemed a repetitive training regime and poor equipment within the national camp.
"On the firewood... again and again and again... wtf?!?!?! hate this s***! Welcome to our team," she wrote, before following it up with a sarcastic message about the team's management: "I can't get other sleds, because it's me...nice, president! Love you so much."
In an interview with Russian media, Nazaruk said she has been ostracized by the rest of the setup, and although she travels to every training session at the camp in Sochi, she is being "completely ignored."
"I now stand and watch other pairings go down (the ice tracks),"she told Match TV. "They said that [the post] is a breach of discipline. But I don't understand, what was criminal in my message. It is my personal opinion, which under the laws of our country, I have the right to express."
In a later Instagram story, the 22-year-old posted a video of her warm-up for a training session with the team and responded to media attention to her comments with an apparent explanation.
"The most important, I believe, is how you fight for something you love," she wrote. "That you pour your soul, time, money, and health into it. It is proof of your desire to be number one. I'm not messing around. I train further, despite anything."
You can share this story on social media: