Bellator 208: Fedor Emelianenko TKO's Chael Sonnen to reach Heavyweight Grand Prix final (VIDEO)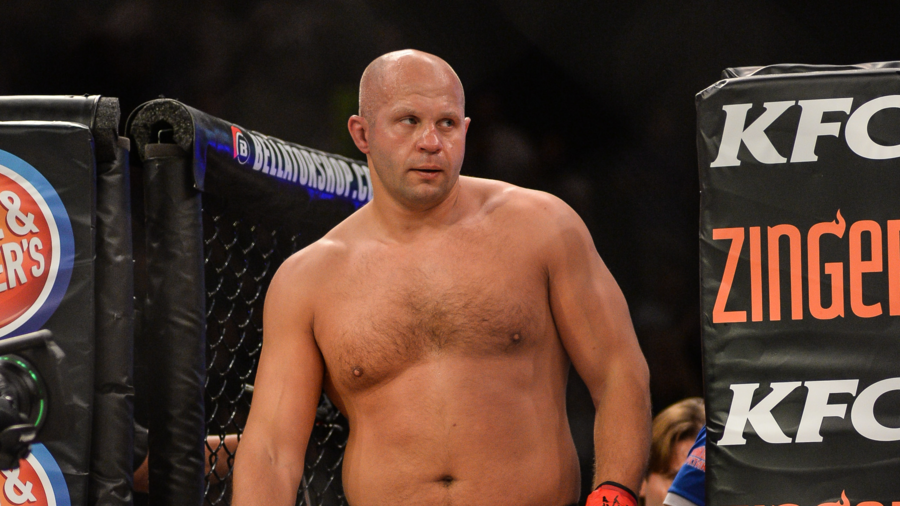 Russian MMA legend Fedor Emelianenko earned a dominant first-round TKO win over Chael Sonnen at Bellator 208 to advance to the final of the promotion's Heavyweight Grand Prix, where he will face Ryan Bader.
READ MORE: Rapper 50 Cent offers Khabib $2 million to ditch UFC for Bellator
Emelianenko took control from the outset in the battle of the MMA veterans, rocking Sonnen with his first punch of the fight and setting the tone for what would follow.
The US fighter recovered and pressed forward relentlessly with takedown attempts, landing with some shots of his own, although Emelianenko continued to catch his opponent with heavy punches and frequently gave him the slip when the action went to the ground.
With the first round drawing to a close, Emelianenko launched a vicious ground and pound which saw Sonnen cover up as he continued to take punishment, leading referee Dan Miragliotta to call off the fight at 4:46.
The dominant victory sees The Last Emperor, 42, move his record to 38-5, and he progresses to the final of the Bellator Heavyweight Grand Prix against Ryan Bader in January, after the 35-year-old US fighter earned a unanimous decision victory over Matt Mitrione on Friday night.
Elsewhere on the card, Anatoly Tokov, 28, prevailed against veteran Alexander Shlemenko in the battle of the Russian middleweights, winning via unanimous decision to continue his unbeaten start to life in Bellator and move his overall record to 27-2.
For 'Storm' Shlemenko, 34, it meant a third straight defeat for the first time in his long career, and he slips to 56-12 overall.