Blind Indonesian judoka disqualified from Asian Para Games after refusing to take off hijab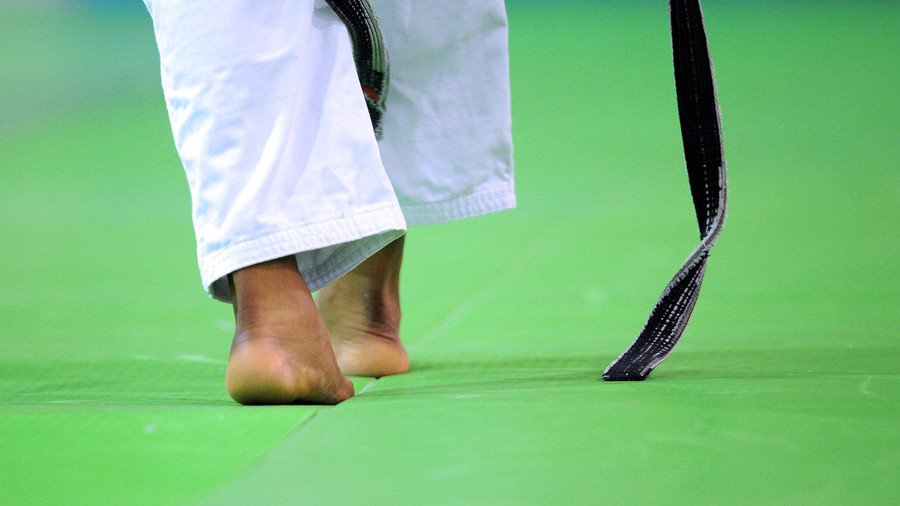 Indonesian judoka Miftahul Jannah was banned from competing in the women's 52kg visual impairment category at the Asian Para Games after the athlete refused to remove her hijab.
The 21-year-old Muslim was disqualified from the competition for breaching the International Judo Federation (IJF) rules, which state that a judoka's head "may not be covered except for bandaging of a medical nature."
READ MORE: Australian ex-football player in hot water after 'Muslim colonizing' comments
The athlete left the tatami in tears, triggering a public uproar over the incident which was deemed discriminative by many fans.
Words of support poured in on social media with many users expressing their admiration towards the athlete – who refused to take off her head cover.
The president of the Indonesian National Paralympic Committee (NPC), Senny Marbun, blamed negligence for the controversy, adding that the team coach was unaware of the rule because his English was poor.
"On behalf of the NPC I apologize for this. This is really embarrassing, and I hope it will not occur again in the future," Senny said during a press conference on Monday.
READ MORE: Tokyo company introduces mobile mosque for Muslim fans ahead of 2020 Olympics
The incident, which was widely covered by the Indonesian media, attracted the attention of the country's House of Representatives (DPR), whose members rewarded Miftahul with an Umrah trip to Mecca.
"I sincerely appreciate it and would like to say thank you to whomever rewarded me an Umrah ticket. I am truly elated. It personally feels like a gold medal for me since I failed to participate in yesterday's match," the athlete said on Tuesday.


You can share this story on social media: