Football coach may lose job for pushing young athletes during Namaz prayer (VIDEO)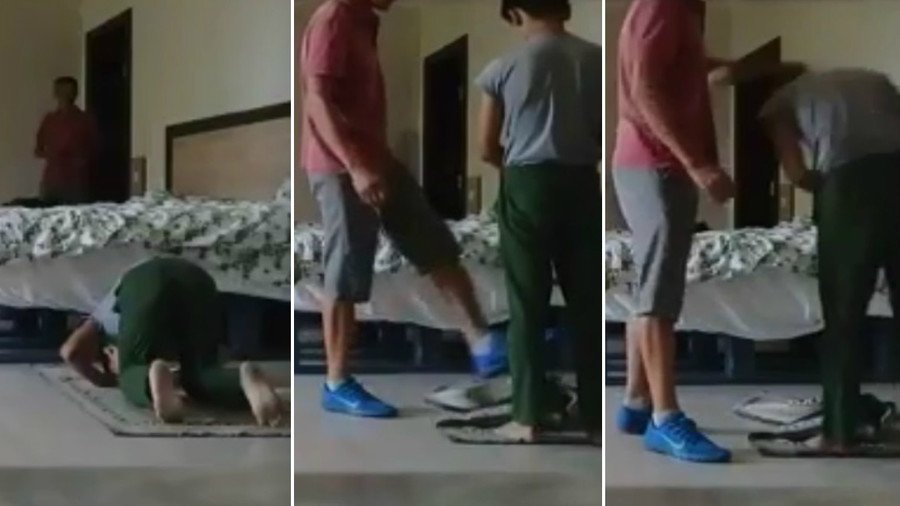 A football coach from a local sports academy in Kazakhstan faces losing his job after he was caught on camera pushing young athletes during the traditional Muslim prayer of Namaz.
The video, which was widely shared on social media in Kazakhstan, shows a man entering a room where two young athletes were praying Namaz. The visibly-infuriated coach started shouting at the kids before slightly slapping them on the neck and then kicking a prayer rug.
The incident attracted much public attention with local authorities launching an investigation into the case and promising to penalize the coach.
"The incident is being investigated," said Nurbol Zhunisbekov, the head of physical education and sports in the Jambyl Region, where the incident took place.
READ MORE: Tokyo company introduces mobile mosque for Muslim fans ahead of 2020 Olympics
"Of course we will take measures against the coach who will most likely be fired," he added stressing that the circumstances of the controversial episode will be thoroughly checked.
Supporters of the coach insist, however, that the provocation was pre-arranged adding that the man has never been implicated in any scandals before.
You can share this story on social media: