Crazier than when I bit off an ear: Mike Tyson, other big names react to Khabib win & brawl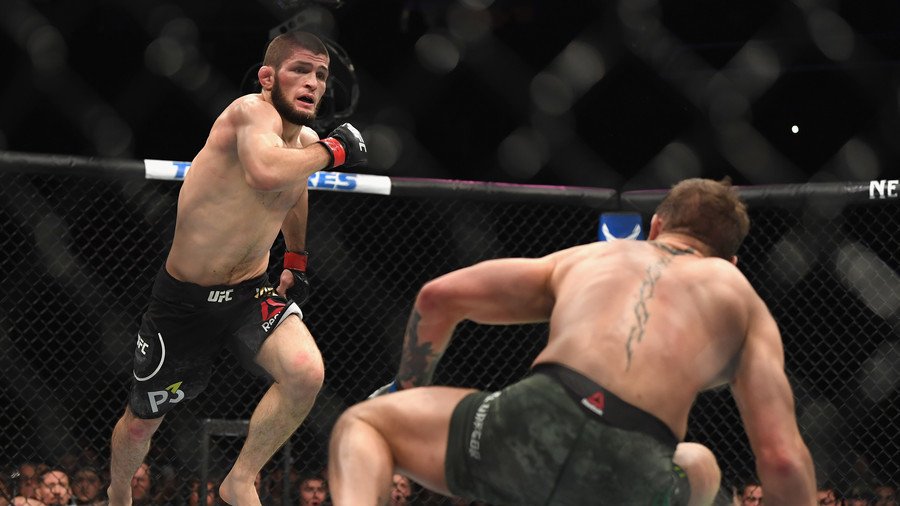 Even Mike Tyson appeared to be in awe at the level of violence and chaos inside and mostly outside the octagon during the incident-packed Khabib Nurmagomedov and Conor McGregor fight at UFC 229.
READ MORE: Khabib Nurmagomedov submits Conor McGregor at UFC 229 (PHOTOS)
The former heavyweight champion sparked his own post-bell brawl after biting off a segment of Evander Holyfield's ear during a title fight in 1997, as emotions boiled over inside the ring after Iron Mike was disqualified, and the two teams set off on each other.
Unlike Tyson, McGregor superfan and rapper Drake isn't a battle-scarred ring veteran, and it showed the moment Khabib jumped out of the octagon to extract additional justice, creating an instant new meme for his endless collection.
On the other hand hip hop star Pusha T kept his cool.
Heavyweight UFC king Daniel Cormier - part of Khabib's team on the night - also tried to keep a sense of balance in explaining what happened.
But many of the others took sides.
Others still looked beyond tribal loyalties and wondered about how the sport looked on the night UFC was showing its face to the world.
It was left to Chuck Liddell to be the voice of reason.
You can share this story on social media: