UK claims Russian intelligence was behind Fancy Bears cyberattacks on WADA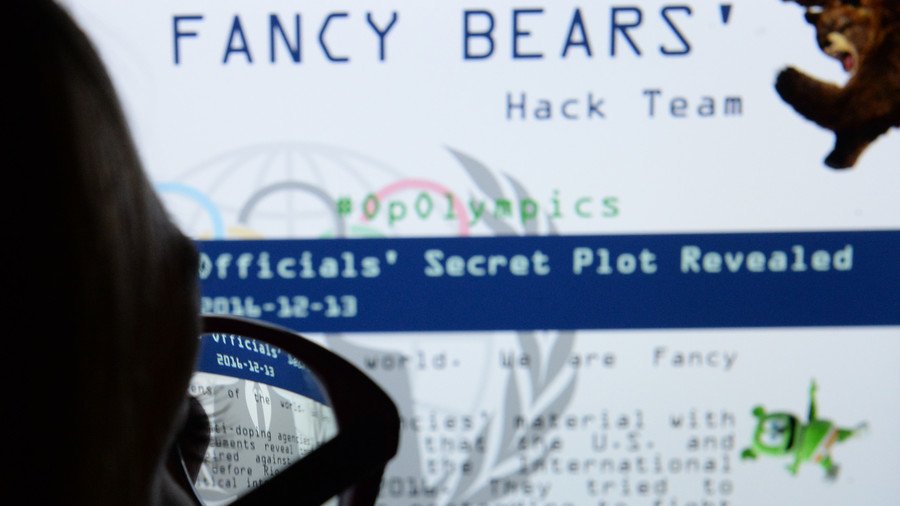 The UK government has accused Russia's military intelligence service (GRU) of orchestrating cyberattacks on sport's international governing bodies, including the World Anti-Doping Agency (WADA).
A new report by the UK's National Cyber Security Centre (NCSC) claims that the Kremlin was behind a Fancy Bears' cyberattack on WADA in 2016, which led to a leak of confidential medical athlete data regarding Therapeutic Use Exemptions (TUEs).
READ MORE: 'Chose Russia as target': Fancy Bears leak Canada's role in sanctions against Russia
The hacker group published the confidential information on its website, revealing that high-level athletes, including US tennis players Serena and Venus Williams and American Olympic champion gymnast Simone Biles, were allowed to take prohibited medicine.
Top British athletes such as cyclists Bradley Wiggins and Chris Froome, and prominent long-distance runner Mo Farah, were among those whose medical details were made public.
"The National Cyber Security Centre (NCSC) has identified that a number of cyber actors widely known to have been conducting cyber attacks around the world are, in fact, the GRU," the NCSC claimed in a statement.
"These attacks have been conducted in flagrant violation of international law, have affected citizens in a large number of countries, including Russia, and have cost national economies millions of pounds."
The report claims that apart from WADA, Ukrainian companies, the Democratic Party in the United States and a small British television station were also targets of the hacker attacks.
READ MORE: WADA offered money to whistleblower athletes – Fancy Bears leak
"Cyber attacks orchestrated by the GRU have attempted to undermine international sporting institution WADA, disrupt transport systems in Ukraine, destabilise democracies and target businesses," said UK Foreign Secretary Jeremy Hunt.
"The GRU's actions are reckless and indiscriminate: they try to undermine and interfere in elections in other countries.
READ MORE: Fancy Bears leak claims McLaren Report given 'clear political order' to exclude Russia from Olympics
"This pattern of behaviour demonstrates their desire to operate without regard to international law or established norms and to do so with a feeling of impunity and without consequences."
Russian Foreign Ministry spokesperson Maria Zakharova rejected the accusations, adding that the information is based on the "rich fantasy of our colleagues from Britain."
Relations between Russia and the UK seriously deteriorated after Britain accused the Kremlin of poisoning former Russian agent Sergei Skripal and his daughter Yulia in Salisbury in March of this year.
You can share this story on social media: