Golf fan 'blind in one eye' after being hit by stray shot at Ryder Cup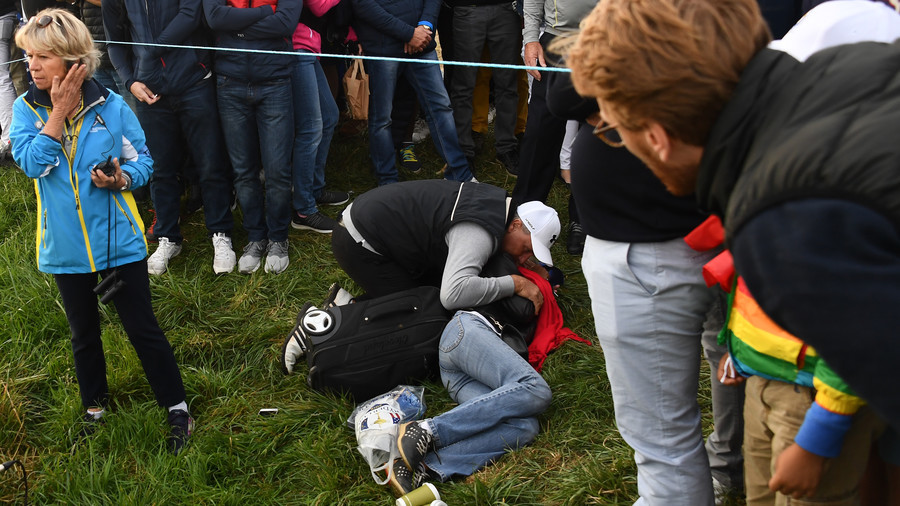 A golf fan struck by a stray tee shot from American star Brooks Koepka at the Ryder Cup has revealed she has been left blind in one eye and is considering suing event organizers.
Corine Remande was struck in her right eye by the ball after Koepka teed off on the sixth hole at Le Golf National at the Ryder Cup on Friday.
The 49-year-old was treated at the scene before being moved to a hospital in Paris.
She revealed to AFP that eye doctors had later "confirmed a fracture of the right eye and an explosion of the eyeball," and that she had been told on Monday that she lost the sight in her eye.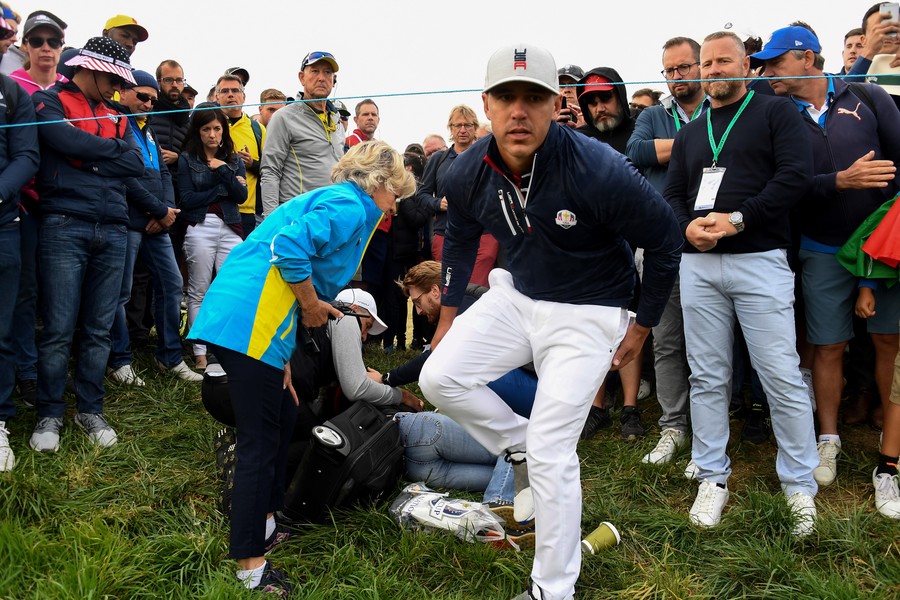 Her husband, Raphael Remande, said that "in the best case scenario, she may be able to see shapes after the bruising eases in a month or so."
The incident came when Koepka hit an errant tee shot way to the left on the sixth hole, landing in a group of spectators including the Remandes. The player immediately went over to apologize to a stricken Corine.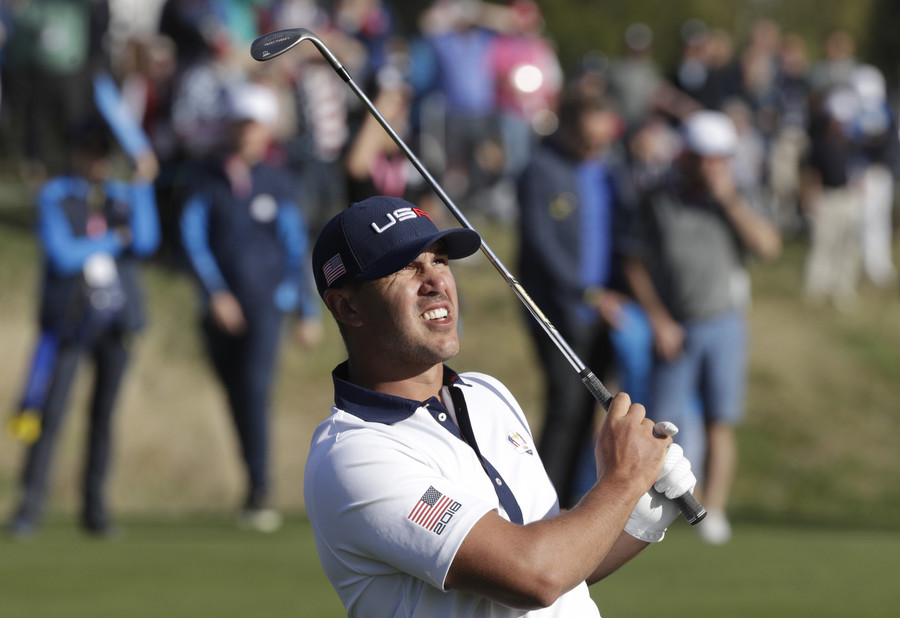 The female golf fanatic, who had travelled from Egypt to be at the showdown between the US and Europe, said she had "appreciated the gesture" from Koepka, and had played down the incident at the time.
"I tried to stay positive with him so that he didn't lose his concentration," she said, adding: "But once I was taken away, I didn't hear anything from the organizers."
READ MORE: Europe's Sergio Garcia vows 'extra effort' at Ryder Cup for murdered golfer Celia Barquin
She now says she is planning to seek damages, claiming there was "no warning shout from the course official when the ball was heading towards the crowd."
"More than anything I want them to take care of all the medical bills to make sure there is no risk of infection," Remande said.
European golf's governing body, the EGPA, has told AFP that it will investigate the incident.
Europe defeated the US team 17½ to 10½ to regain the famous trophy in France.