MMA fans disgruntled after Bellator main event replaced by Peppa Pig in TV coverage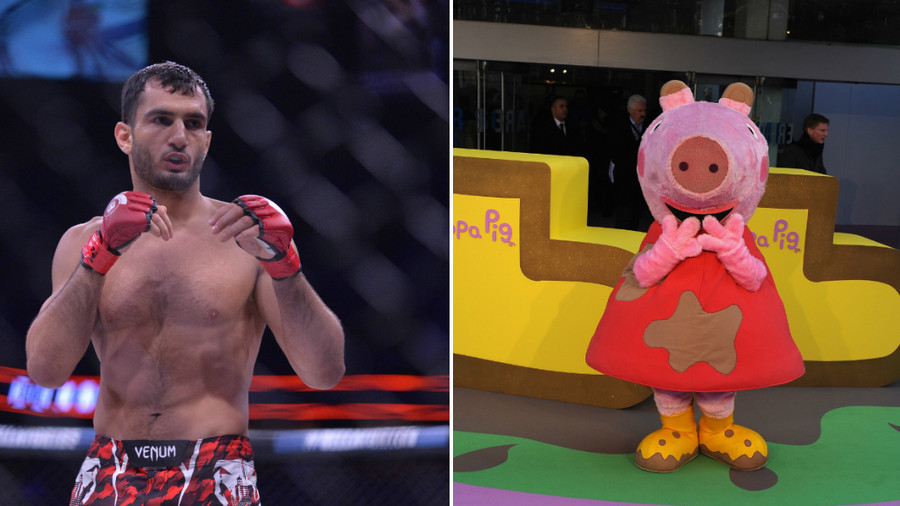 MMA fans in the UK who were hoping to see the Bellator main event in the early hours of Sunday morning were left fuming after TV coverage on Channel 5 switched to the cartoon 'Peppa Pig' when the event overran.
Fans waiting to see Gegard Mousasi and Rory MacDonald face off at the top of the bill on the Bellator 206 card in San Jose were instead left with the popular children's cartoon about a family of pigs.
The broadcaster was forced to cut to the cartoon as rules state that programs with a 15+ rating can't be shown from 6am.
Fans were far from being tickled pink, with many staying up throughout the night or waking up extra early to tune in. Some took to Twitter to vent their anger.
Some fans joked however that Peppa Pig - already a smash hit with millions of youngsters around the world - would now have a whole new audience of fans.
After the gaffe, Bellator officials promised to reconsider scheduling in future with UK viewers in mind - and to keep the main card down to five fights, instead of the six on Saturday.
"Believe me, when it switched over there were a lot of texts going back and forth and they all were not friendly," said Bellator company president Scott Coker.
READ MORE: War of Words: The best quotes from Conor & Khabib's 'darkest' UFC 229 presser (PHOTOS/VIDEO)
"We were trying to fix it, we thought it was a technical glitch. But it wasn't, it was a governmental issue. I can promise you the next time it's not going to happen.
"We'll keep it down to five fights instead of six – like we normally do – and we tried to overdeliver for the fans and we just went over. It's an unfortunate situation."
Fans missed Dutchman Mousasi beating Canadian MacDonald in a dominant second-round TKO victory to defend his middleweight title.