'He'll end up invading the pitch': Internet recoils after Tony Blair 'touted as Premier League boss'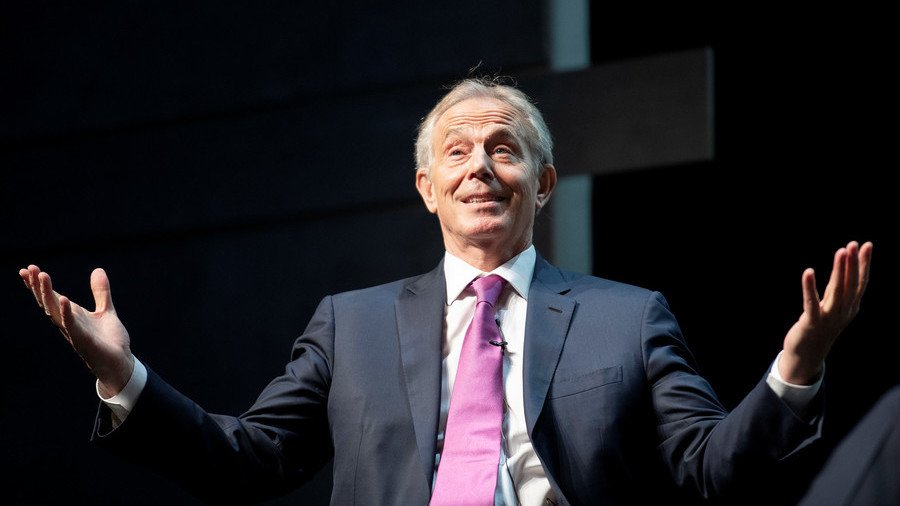 Former UK Prime Minister Tony Blair has reportedly been touted as a shock candidate to take over as chairman of the Premier League, with the speculation quickly prompting widespread derision on social media.
Blair's name came up during informal discussions on the role at the last meeting between executives of the 20 top-flight English clubs, the Daily Mail reports.
Current Premier League chairman Richard Scudamore is quitting at the end of the year after more than 20 years in charge, and former UK leader Blair, 65, is apparently seen by some as having the right profile to take on the position.
Newcastle fan Blair stepped down as PM in 2007 after 10 years in Downing Street. Among other roles, he has since picked up lucrative consultancy work, meaning he would be no stranger to the riches of the English top flight, which boasts multibillion-pound annual revenues.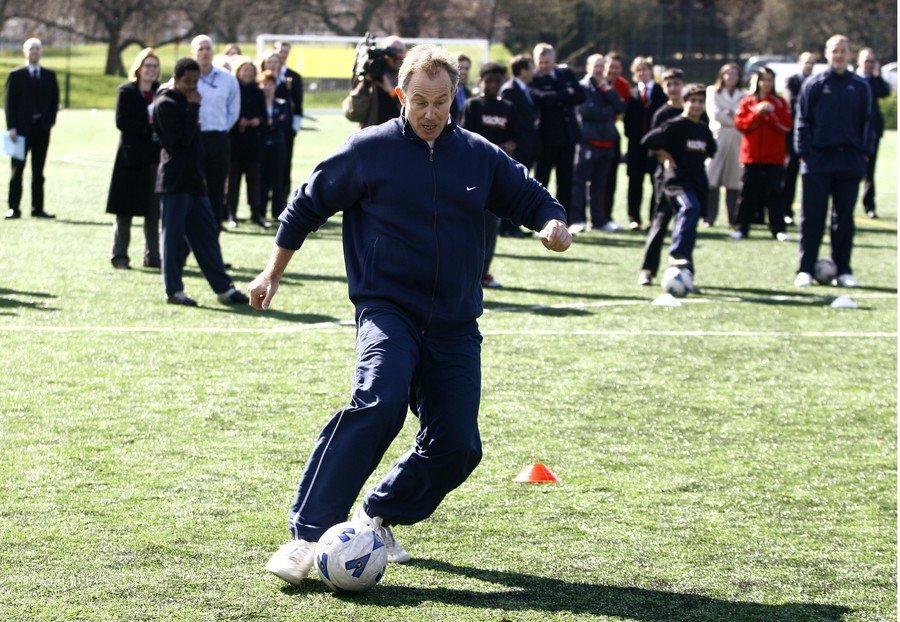 However, any suggestion of a top role for Blair could be a major own goal for Premier League bosses.
Blair controversially led the UK to war in Iraq in 2003, and has also been accused of cashing in on his political clout to amass millions since quitting as PM.
READ MORE: Tony Blair Institute confirms it received funding from Saudi Arabia
The ex-chairman of Premier League team Crystal Palace, Simon Jordan, asked: "Do we want someone as duplicitous and disingenuous as Tony Blair heading up the Premier League?"
Speaking on TalkSport, Jordan added that Blair's image as "America's poodle" during his time as PM could be carried over into the Premier League, which has a number of US owners of big clubs, including Manchester United, Liverpool and Arsenal.
READ MORE: 'Dreadful day': Arsenal fans fume as US mogul Kroenke set to buy out Russian billionaire Usmanov
"Given that Tony Blair spent his entire political career as America's poodle it might be interesting for the Kroenkes, Glazers, Bruce Bucks and Shahid Khans to have somebody in charge of the Premier League prepared to do exactly what they require of them," Jordan said.
Others said that, given Blair's past penchant for military action, he might end up "launching a pitch invasion."
There's a surprise. He'll end up doing a pitch invasion haha

— Anthony (@Jericho70) September 19, 2018
Tony Blair should be in jail for taking us into an illegal war that has cost millions of lives, please please keep him away from our beloved game

— Stephen Young (@sayoung67) September 19, 2018
The man who should be serving time behind bars has managed to escape the sentence he is due but still insists on having a public profile.

— ManaboutLDN (@consumersupremo) September 19, 2018
Can't wait until he starts accusing a rival of having weapons of mass destruction so he can get them docked points.

— Hello City. (@MCX316) September 19, 2018
Should Blair be up for the role, he would potentially face competition from former BT chief Gavin Patterson and Sky Sports boss Barney Francis, who have also been touted as potential replacements for Scudamore.
You can share this story on social media: