CLEAN! - Russia's World Cup top scorer Denis Cheryshev cleared of doping suspicions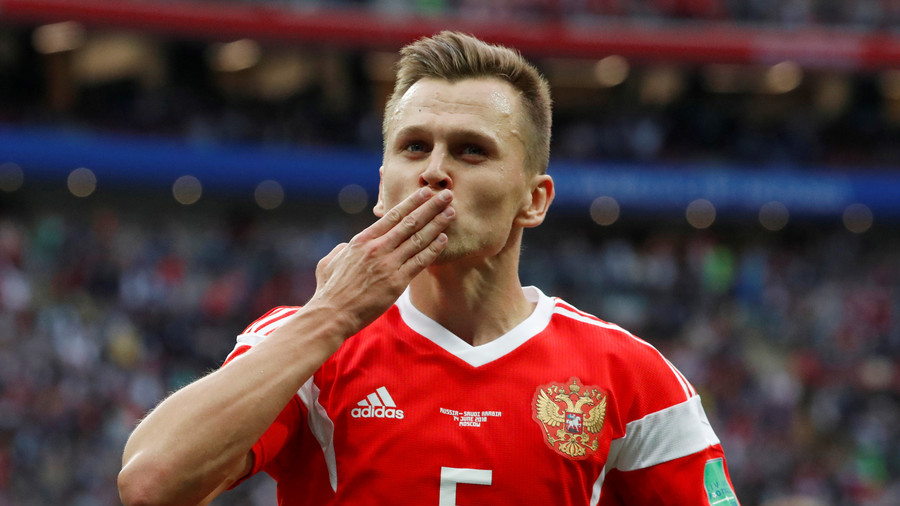 Russian footballer Denis Cheryshev has been cleared of doping by Spanish authorities. The player, his country's top scorer at their home 2018 World Cup this summer, had been under investigation for using growth hormone.
Cheryshev, who moved to Spanish side Valencia from Villareal on loan in August, posted to his Twitter account a letter, written in Spanish, addressed to him from Jesus Munoz-Guerra Revilla, Head of the Department of Prevention and Control of Doping.
"Dear Mr. Cheryshev," the statement began. "I am writing to VD for the purpose of informing you that together with the World Anti-Doping Agency and due to the information published in the press about an alleged use of prohibited substances in sport during your playing time at Villarreal Futbol Club, an investigation has been carried out [and] has concluded with the file for not finding signs of irregular behavior. Thank you you for your collaboration."
READ MORE: Russia's Cheryshev gets Puskas nomination for rocket against Croatia (VIDEO)
The player, 27, had been the subject of a doping investigation after his father Dmitri revealed his son had used growth hormone (HGH), which, without a valid Therapeutic Use Exemption (TUE) form, could lead to a four-year ban.
The news did however cause much hysteria in the West, where the opportunity to link yet another Russian sports star to alleged doping proved too tempting for a number of media outlets.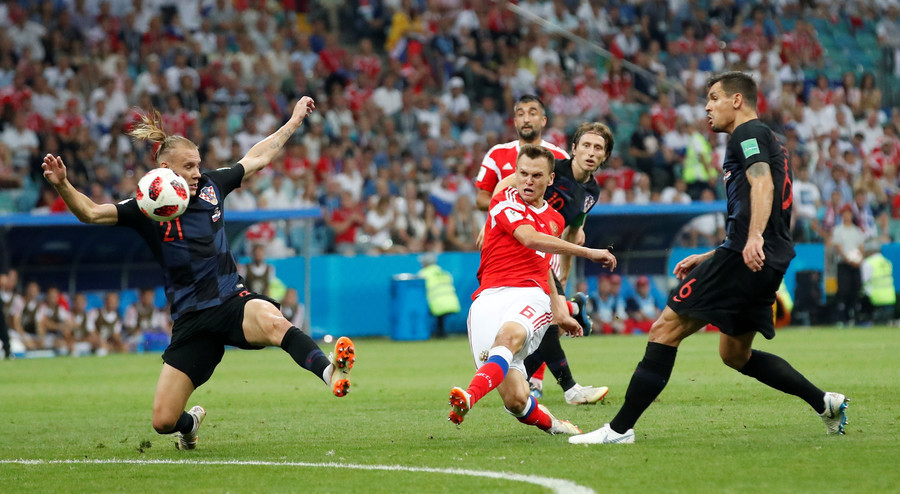 Cheryshev Sr, a former player himself with Dynamo Moscow, Sporting Gijon and the Russia national team, said he had been misquoted by the journalist in question. The younger Cheryshev, who scored four goals in five games as Russia reached the last eight of the World Cup, was sanguine about the matter, saying: "On my side, everything has been honest and I think there will be no problem," Sport-Express reported.
Cheryshev, a former Real Madrid youth player, was nominated for the Ferenc Puskas award by FIFA - awarded for the best goal in football each year - for his net-busting, left-footed drive to open the scoring against Croatia in the quarterfinal. Russia would go on to lose the game 4-3 on penalties after 120 minutes saw the game end 2-2.