Arrogant US player mocks opponent's height in game, then gets cut down to size! (VIDEO)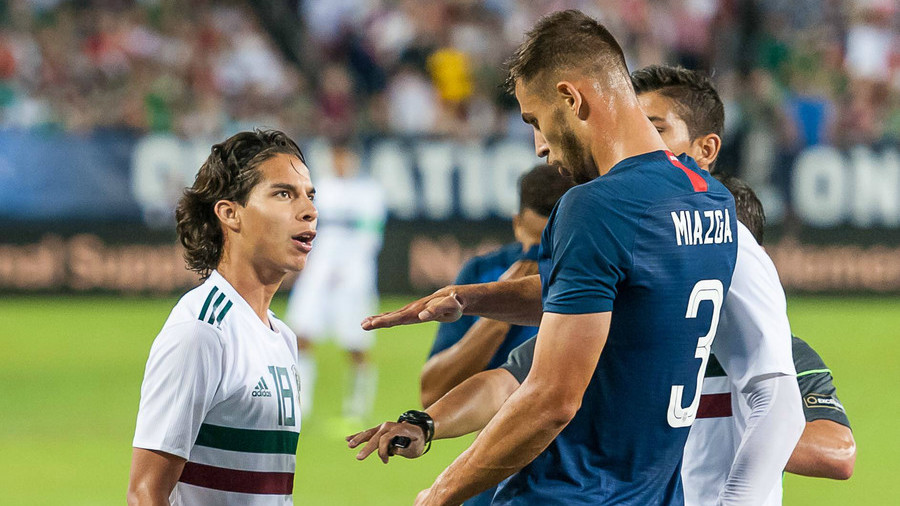 Lofty USA defender Matt Miazga got on his high horse to mock diminutive Mexican opponent Diego Lainez, before wilting when confronted by a taller player who cut Miazga back down to size during a friendly on Tuesday.
READ MORE: 'You've been a p**** your whole life!': Irish coach Keane in alleged foul-mouthed rant at player
Miazga became rattled when Lainez snapped away at his ankles while he shepherded the ball from danger in the 64th minute with the scores at 0-0, and confronted the pint-sized player about his zealousness.
When the two squared up, 6 ft 4 inch Miazga took the opportunity to point out the size difference between him and Lainez, who stands a full foot smaller, lowering his hand to his chest and the crouching to his knees.
His actions prompted anger from Mexican players and a fracas ensued, in which an irate - and fellow over-6-footer - Edson Alvarez charged at Miazga, tapping his own head to remind the player there were bigger boys on the field.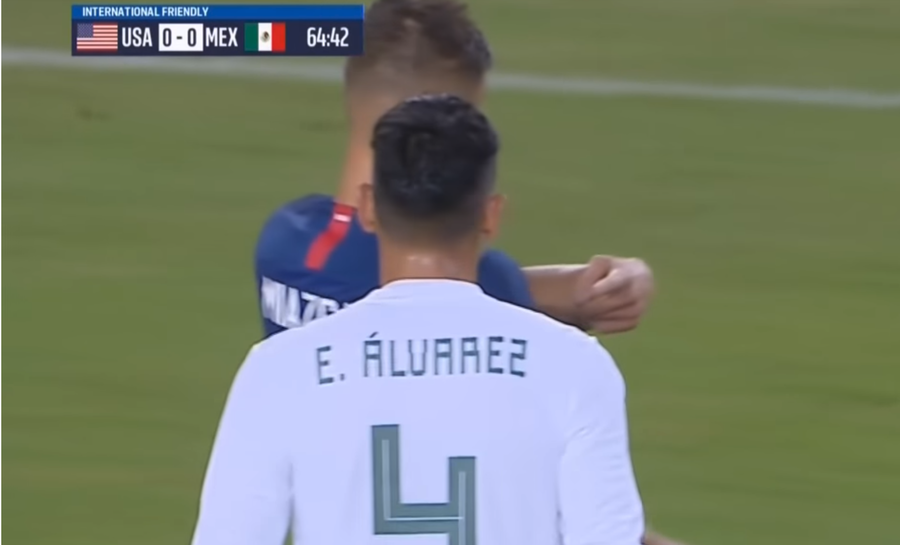 Chelsea loanee Miazga, suddenly more reserved at the prospect of mocking a player of stature similar to his own, simply whimpered to the officials nearby in a cry for help.
When the dust settled, Alvarez was booked for his actions. USA won 1-0 courtesy of a 71st minute Tyler Adams goal in Nissan Stadium in Nashville, Tennessee but, although his team won the game on the night, Miazga was surely left feeling a foot shorter.