UFC 228: Zabit Magomedsharipov continues rise with stunning kneebar win over Brandon Davis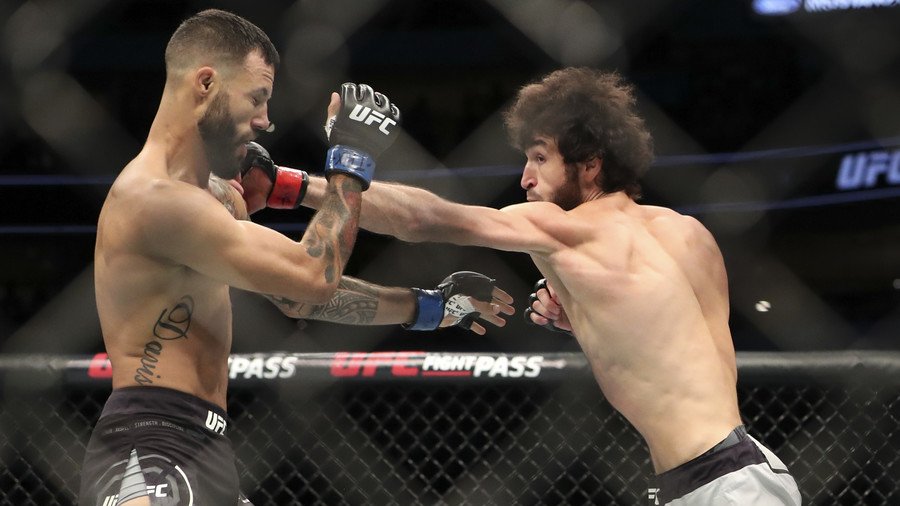 Russia's Zabit Magomedsharipov added to his burgeoning reputation as one of the featherweight division's best prospects by beating Brandon Davis with a rare kneebar submission at UFC 228 in Dallas on Saturday night.
After a cautious opening, Magomedsharipov cranked up the pressure in round two, peppering his opponent with knee shots and punches, before taking him to the canvas.
The Russian brought proceedings to an end by flipping Davis over while on the American's back, before applying the kneebar and forcing him to tap with just over a minute to go in the round.
Despite the apparent gulf in class – with Davis stepping into the bout at 11 days' notice, replacing the injured Yair Rodriguez - it was nonetheless an impressive performance from Magomedsharipov.
READ MORE: 'Brutal': Brazil's Andrade KOs Polish rival Kowalkiewicz with savage punch at UFC 228 (VIDEO)
The Dagestani native, who moved his career record to 16-1, including 4-0 in the UFC, said after the bout that he was still keen on taking on Rodriguez, but that he was also setting his sights on a potential match-up with Chad Mendes or Jose Aldo.
"I'm very happy with the UFC and the matchmakers because the only thing I was worried about is if they would find me a new opponent on time," the 27-year-old said, according to MMA Junkie.
"I put so much work and focus to get prepared for UFC 228, that I didn't want to lose the opportunity of fighting in this card.
"I mentioned I want to fight Chad Mendes or Jose Aldo next, because if you want to be the best, you need to fight the best."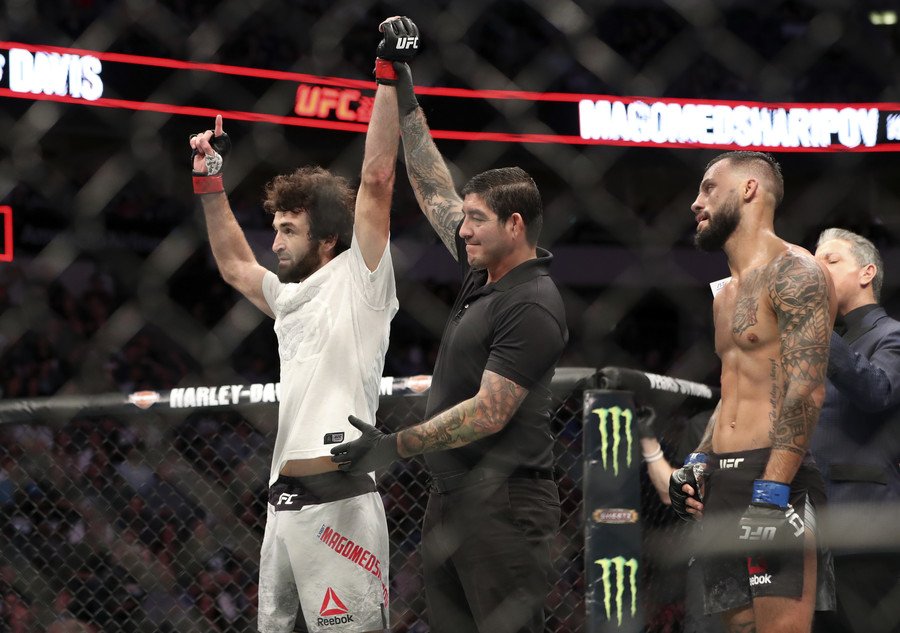 Magomedsharipov's victory over Davis was reportedly only the third kneebar submission in UFC history, but was remarkably the second of the night after Aljamain Sterling earlier defeated Cody Stamann by the same method.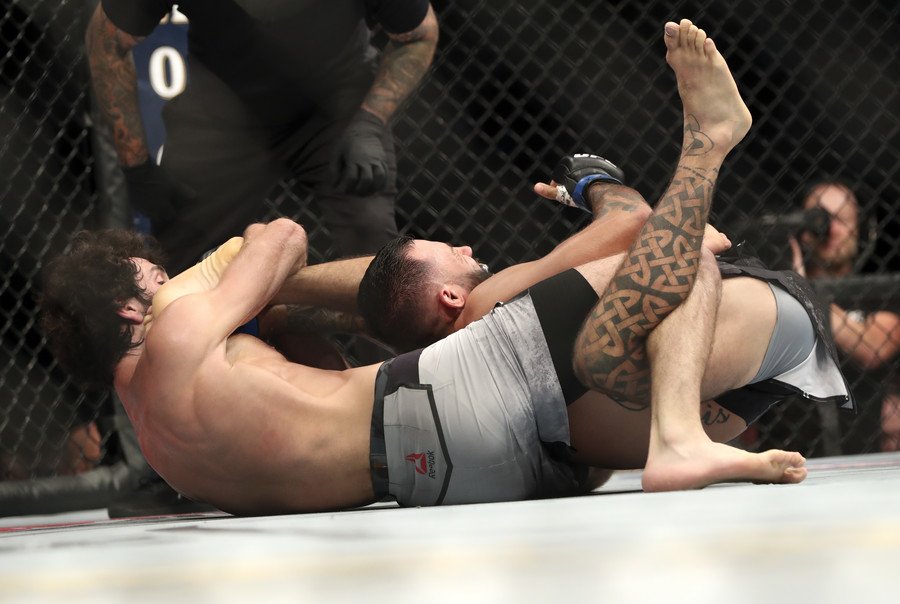 After the win, the Russian was lauded for his performance as he continues to be touted as one of the biggest prospects at 145 lbs.
Zabit out here just playing with dudes. What a ridiculous submission, which he seemingly pulled off right when he chose. #UFC228

— Mike Bohn (@MikeBohnMMA) September 9, 2018
Zabit is a treasure. What a kneebar. That was wild.

— Ariel Helwani (@arielhelwani) September 9, 2018
The fighter has also won praise from MMA expert Robin Black, who has hailed him as part of a "new generation" who will take the sport to the next level.
"He is a wonderfully gifted, talented fighter…. Maybe gifted is not the right word, because he wasn't born with these skills, he's created these skills and put them together in a modern context," Black told RT Sport.
"Fighting like all things evolves… the modern fighters like Zabit, they don't box, then kickbox, then wrestle, then do jiu-jitsu. To them, they see that as what the old people did… they just fight, it's free-fighting, it's innovative, it's improvisational.
"They train their body's ability to move freely, and they train their mind's ability to explore in the moment.
"So they're never wrestling or boxing or kickboxing or grappling, they're just fighting, and that's the next stage," Black added.
READ MORE: 'Khabib can 100% knock out McGregor': Robin Black analyzes UFC 229 scenarios
The MMA analyst also said the sports biggest star, Conor McGregor, took a similar approach.
"There are others like him, we've seen others like him, it is what [Conor] McGregor – as much as we see his left hand throwing punches – it is a principle of the game he wants to play, or believes he's capable of playing, but he has been able to win with only a portion of it.
"These fighters, that's the next generation… that is the next level, he's not alone there, but he's at the front end of it."
In the main event at UFC 228, American Tyron Woodley retained his welterweight title by beating Britain's Darren Till via second-round submission.
READ MORE: Woodley beats Till to retain welterweight title in dominant display at UFC 228
You can share this story on social media: