'A new era': Russia aiming to ride World Cup wave as they face Turkey in UEFA Nations League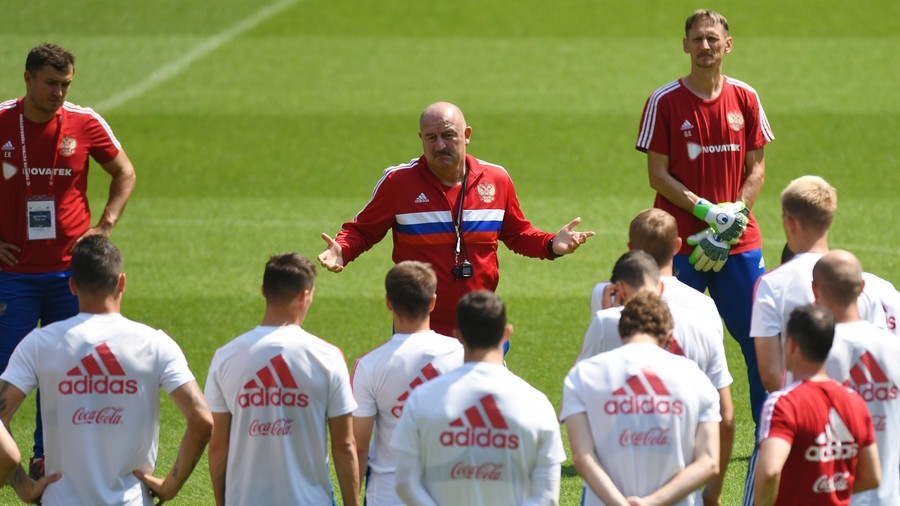 Russia take on Turkey in their inaugural UEFA Nations League game on Friday, entering what head coach Stanislav Cherchesov says is "a new era" for the team after their historic run to the World Cup quarter-finals this summer.
Cherchesov's team meet Turkey in Trabzon exactly two months after their spellbinding World Cup campaign came to an end in a penalty shootout against Croatia.
That result marked the end of a summer that saw the World Cup hosts captivate the imagination of the country in ways few would have predicted.
There is a sense of symmetry to the match on Friday, as Turkey were the last opponents Russia faced before that famous World Cup run, when the two sides played out a forgettable 1-1 in Moscow back in June.
That result saw many in the Russian press sharpening their knives for Cherchesov, as the team appeared to be set up for embarrassment on home soil in football's biggest tournament.
In the event, things proved profoundly different.
Cherchesov and his men are riding on a wave of popularity, having emerged from a World Cup in which they went beyond the group stage for the first time in the post-Soviet era, before seeing off the mighty Spain in a game that will go down in the annals of Russian footballing history.
Even their eventual exit from the tournament was heroic, losing 4-3 in a penalty shootout to Croatia after a thrilling game ended 2-2 following extra time in Sochi.
Cherchesov and the players have since been feted at the Kremlin, while striker Artem Dzyuba – a driving force at the World Cup – has been greeted with rock-star levels of fandom wherever he has gone.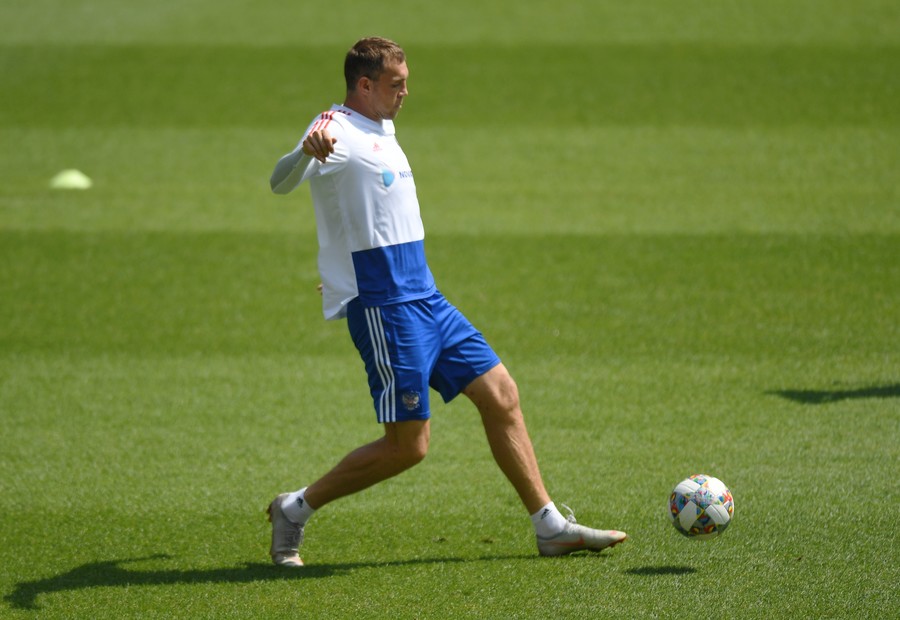 For the characteristically composed Cherchesov, however, the World Cup is very much in the past – with the team now facing new challenges, starting with Turkey.
"There is a great difference if we compare it [the match against Turkey] with the World Cup," Cherchesov told a news conference in Trabzon on Thursday, TASS reported.
"Back then, we had a month of training to get ready, while we had a couple of days only as of now [to prepare for Turkey]."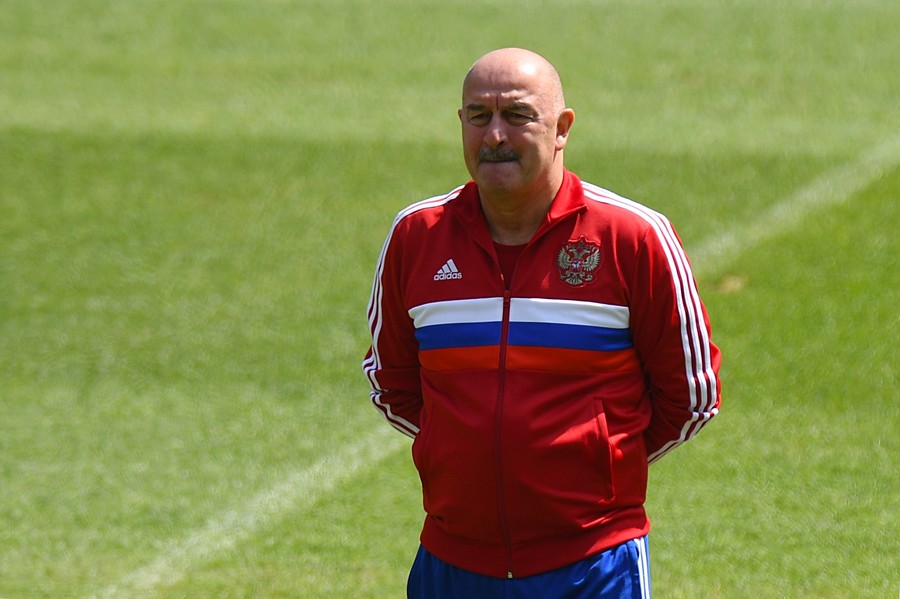 While some familiar faces from the World Cup remain – Dzyuba and Denis Cheryshev being among the most prominent – the squad preparing to face Turkey is also different from the one that played at this summer's tournament.
Goalkeeper and captain Igor Akinfeev – hero of the shootout win against Spain – is missing due to medical treatment, while veteran defender Sergei Ignashevich – who came out of international retirement for the World Cup – has conclusively hung up his boots.
Playmaker Alexandr Golovin – at the heart of Russia's World Cup success – is out injured, while striker Fedor Smolov – who admittedly failed to fire in the summer – has been given time to settle at new club Lokomotiv Moscow.
Cherchesov highlighted the changes on Thursday, but said that the team would still aim to meet the benchmark set by performances at the World Cup.
"We will be flying the same national flag and will have to uphold the level that we attained at the World Cup," Cherchesov said.
"Tomorrow, we are entering a new era and new tasks are ahead of us."
Russia will also likely face a very different Turkey from the one that lined up against them in Moscow back in June - with Everton striker Cenk Tosun and AC Milan's Hakan Calhanoglu particular danger men.
Turkey's Romanian manager Mircea Lucescu is a familiar face for Russia, having been in charge for an ill-fated season at Zenit St Petersburg in 2016-2017.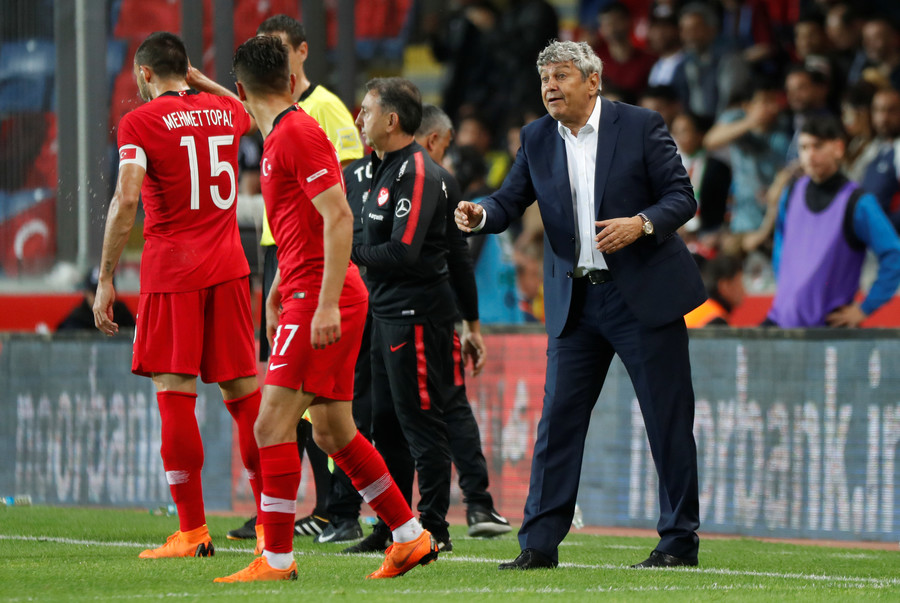 THE UEFA NATIONS LEAGUE
The game will be "a new era" in other respects, as both teams start their inaugural UEFA Nations League campaigns.
The competition has been introduced by European football's governing body in a bid to replace what were seen as "meaningless" friendly internationals.
Under the format, the 55 European associations have been split into four leagues based on their rankings, with each league divided into sub-leagues of three or four teams.
Russia and Turkey have been drawn alongside Sweden in League B, and will play each other home and away.
There will be relegation and promotion between the leagues, as well as qualification spots available for Euro 2020 for teams from each of the four leagues.
CEMENTING THE WORLD CUP LEGACY
After Russia face Turkey, they will meet the Czech Republic in a friendly in Rostov on Monday, taking the national team on the road as the country aims to continue the legacy from the World Cup, by using venues built for the tournament.
They will continue that theme by facing Sweden in Kaliningrad in October, and Turkey in Sochi in the same month.
For Russia and Cherchesov, it will be a new era all round.