Russia players in mustache-themed tribute for manager Cherchesov's birthday (VIDEO)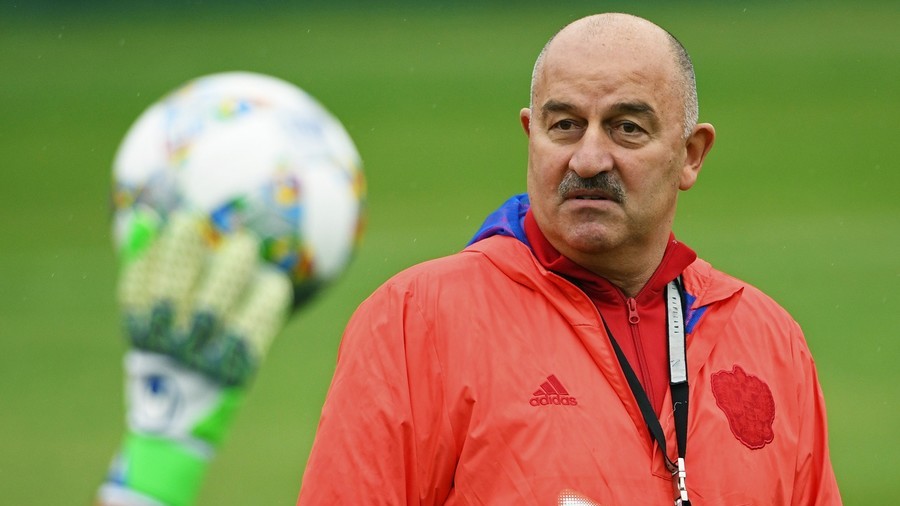 Members of the Russian national football team donned fake mustaches at training on Monday to congratulate manager Stanislav Cherchesov, who recently turned 55.
Cherchesov – who guided his team on a surprise run to the World Cup quarter-finals this summer, becoming a national hero in the process – is well-known for his impressive upper-lip hair.
READ MORE: Putin awards prestigious 'Order of Alexander Nevsky' to World Cup coach Cherchesov
His mustache became something of a trademark during Russia's historic World Cup run, with Russian fans and celebrities donning fake lip fur to show their support for the team.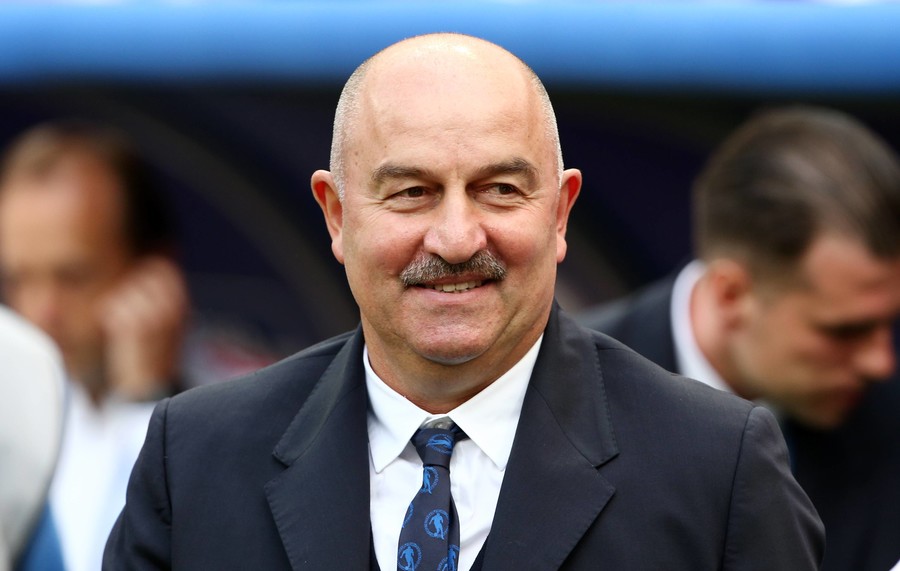 It was the players' turn to imitate Cherchesov on Monday as they gathered for training ahead of their UEFA Nations League game against Turkey later this week, as the clip from the official 'Sbornaya' Twitter account shows below.
Футболисты @TeamRussia креативно поздравили главного тренера Станислава Черчесова с прошедшим 55-летием: они вышли на тренировку в майках с изображением Черчесова в скафандре, а также примерили усы! 🔥🔥🔥 pic.twitter.com/xPag8Pb6EJ

— Сборная России (@TeamRussia) September 3, 2018
Players also donned T-shirts featuring a picture of Cherchesov as a cosmonaut – in reference to the team's 'out of this world' performance at the World Cup – and bearing the number 55.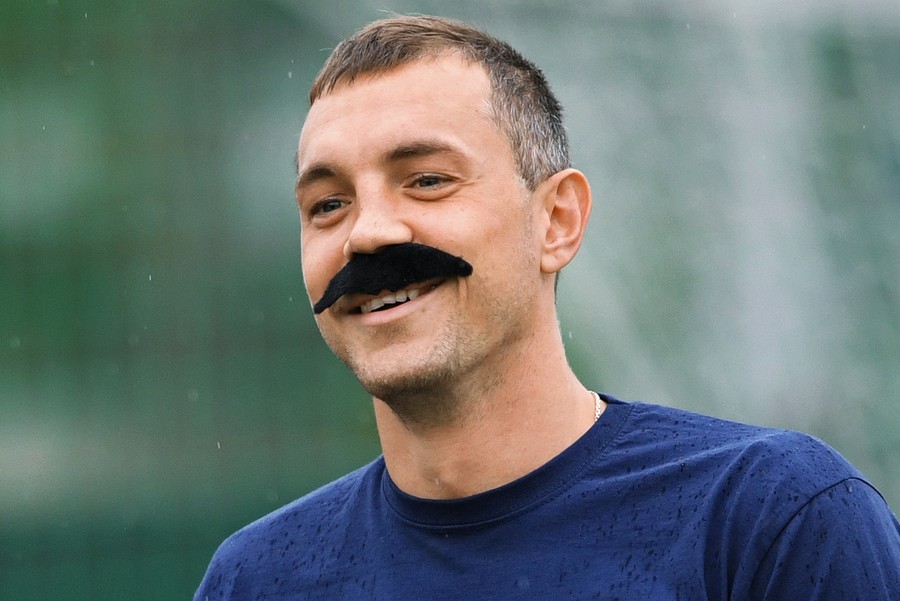 Former international goalkeeper Cherchesov was also presented with a national team shirt bearing his name and the number of his current age.
Cherchesov was congratulated on his birthday on Sunday by Russian President Vladimir Putin, in a statement on the Kremlin website in which he thanked the coach for "devoting himself to football."
He was rewarded for Russia's World Cup run with a contract extension that will mean he stays at the helm of the national team until at least 2020.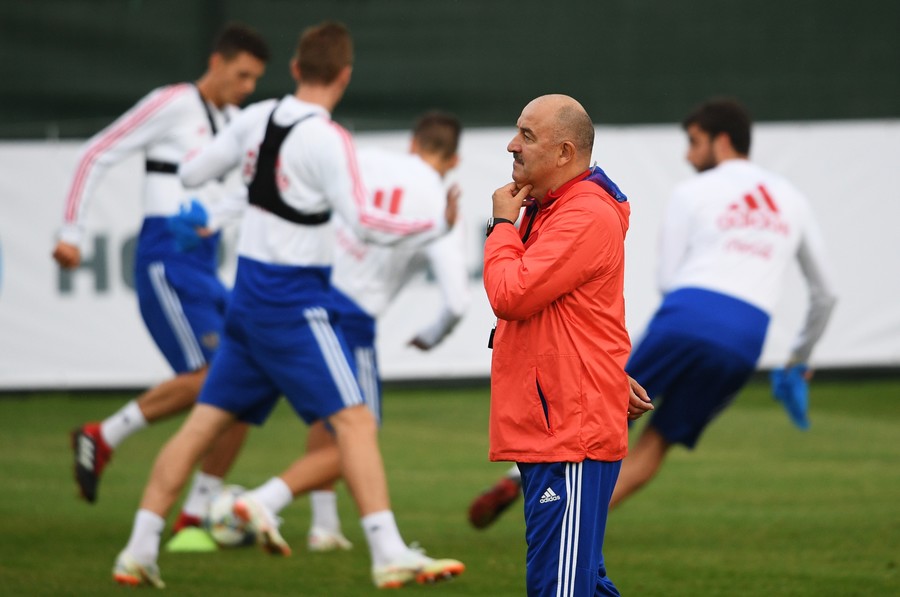 The coach also received recognition in the form of a nomination as a candidate for the FIFA Best Men's Coach of the Year award, although he did not make the three-man shortlist announced on Monday.
Russia will be aiming to build on their World Cup success as they face Turkey in their opening UEFA Nations League clash in Trabzon on Thursday.
READ MORE: 'We gave Putin a ball, but with no listening device' – Russia coach Cherchesov mocks US spy hysteria
The nations have been drawn together in Group B2 of the inaugural UEFA competition, along with Sweden.
Russia then face Czech Republic in a friendly at Rostov Arena the following Monday.