'Equal by nature': World Surf League's gender parity pay decision makes waves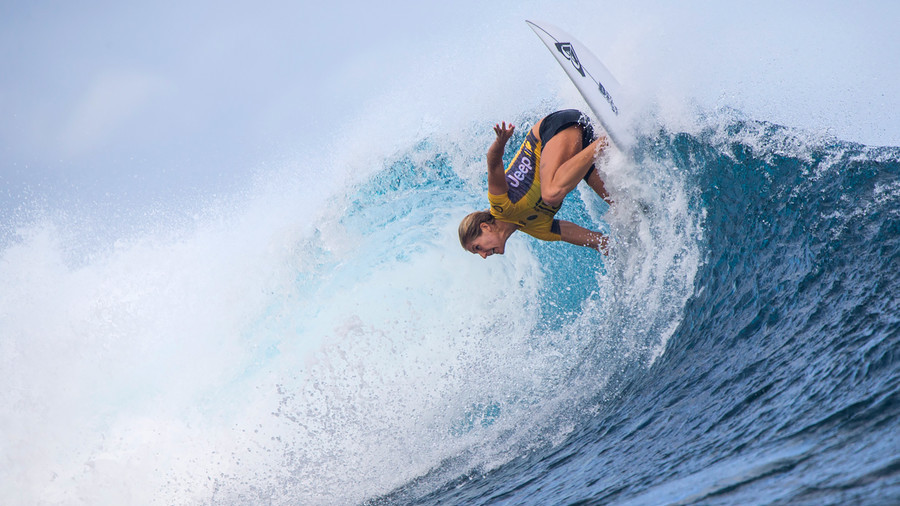 The World Surf League's announcement that it will pay equal prize money to male and female competitors has made a splash online, with some hailing the move but others questioning the logic behind it.
The US-based WSL revealed the step on Wednesday, saying that from the 2019 season onwards, male and female surfers would be awarded the same prize money at all its competitions.
In taking the decision, the WSL has become the first US-based global sports league to launch equal prize money for men and women.
CEO Sophie Goldschmidt said that removing any pay disparity was "simply the right thing to do," and that "we want to be at the forefront of pushing for equality in all walks of life, starting on the waves."
READ MORE: Cheerleaders' lawyer meets NFL officials in bid to end 'climate of sexual harassment'
The news was also hailed by Australia's female world number 1, Stephanie Gilmore, who said she hopes it "serves as a model for other sports, global organizations and society as a whole."
Male surfing icon Kelly Slater also lauded the WSL, saying:"The women on the tour deserve this change. The female WSL athletes are equally committed to their craft as the male athletes and should be paid the same."
The praise was echoed by some Twitter users, who said the WSL was leading the way for gender equality in sport.
However, others were less swept up in the euphoria, questioning the logic behind the decision and saying that pay should only be equal if the revenues generated by both sexes were the same.
The WSL faced criticism earlier this year when a photo from a junior event in South Africa showed the difference in prize money between the male and female winners.
Under the current WSL system, the overall prize purse is based on the number of participants in each event, with men's competitions typically featuring more surfers.
That means male winners are able to claim funds from a much bigger pot – around $600,000 in the Championship Tour 2018, according to Fortune.com – while women take prize money from a pot of around $300,000, with the winners therefore earning much less.
The change from next season will allow top female surfers the chance to earn the same as their male counterparts.