New York Giants star Odell Beckham Jr. signs record $95mn deal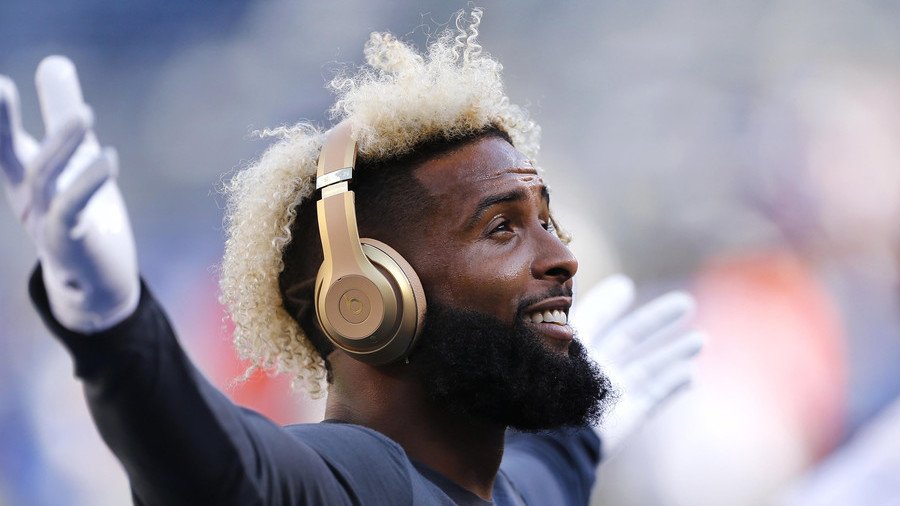 Odell Beckham Jr. has signed a five-year contract extension with the New York Giants in a deal reportedly worth up to $95 million, making him the highest-paid wide receiver in the history of the NFL.
Beckham, 25, has emerged as one of the league's star receivers since being selected by the Giants as the 12th pick of the 2014 NFL draft, though he missed the majority of last season with an ankle problem.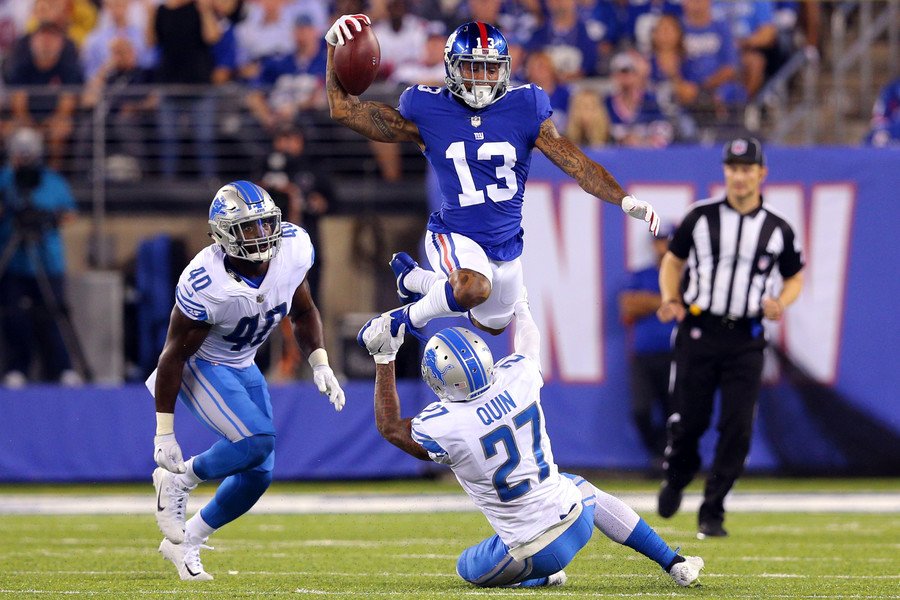 The former Louisiana State University star was named to the Pro Bowl squad for each of his first three seasons in the NFL. A one-handed catch from Beckham against the Dallas Cowboys in his debut season has been hailed by many pundits as the finest reception in the league's history.
READ MORE: Fans of hapless Cleveland Browns to be rewarded with beer if team claims a win this season
"I'm just so happy that it is finally done now," Beckham said of the deal - which will pay him an average of $20 million for the first three seasons. He will be guaranteed $65 million in total, which could rise to $95 million over the course of the agreement.
Announcing the deal, the New York Giants said: "Our sensational and record-breaking wide receiver has signed a lucrative contract extension."
Beckham is still some way behind the highest paid NFL players in history, with Matt Ryan of the Atlanta Falcons on $30 million per season.
Beckham is expected to be fit for the Giants' first regular season game against the Jacksonville Jaguars on September 9.
You can share this story on social media: