'It's not easy': Thierry Henry's managerial move to Bordeaux close to collapse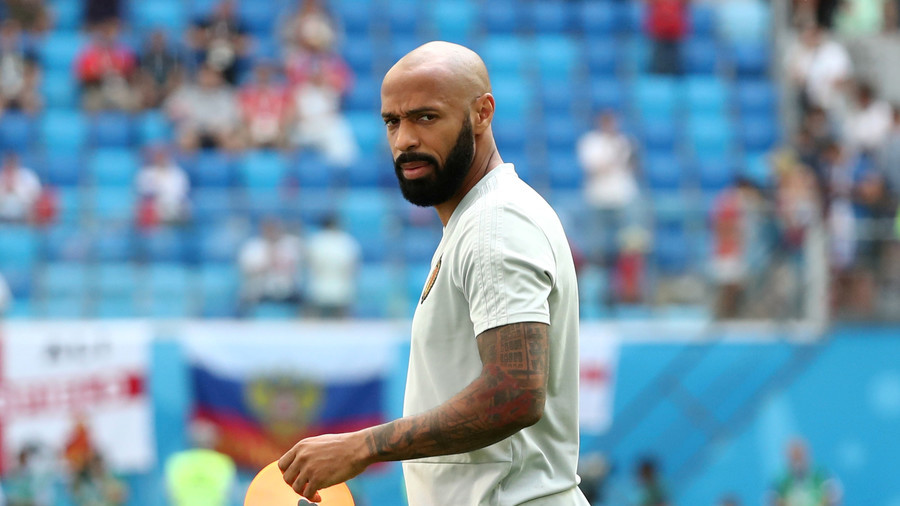 Arsenal legend Thierry Henry was expected to make his first move into management with Ligue 1 club Bordeaux, but reports from France state that the deal is in doubt because of Henry's demands, including over his salary.
Henry, who was Roberto Martinez's assistant for Belgium's journey to the World Cup semi-finals in Russia this summer, was expected to take over at Nouveau Stade de Bordeaux in the coming days, but the club's plans are in danger of falling apart, as per reports from France today.
The club were due to meet with Henry on Sunday as they seek a replacement to Gus Poyet, and appeared set to offer the former Arsenal and Barcelona player his first foray into management, but have reportedly developed cold feet since Henry presented his wage demands.
READ MORE: World Cup-winner Thierry Henry set to become Bordeaux coach
The report states that Henry had requested an annual salary of more than $3.2 million, in addition to various additional financial packages relating to family issues and relocation. He is also said to have made demands over the club's future recruitment policy.
Nicolas de Tavernost, Bordeaux's owner, has said that all options remain open and that "we are working day and night to have the best coach possible. It's not easy."
Henry has recently stepped down from his punditry role with Sky Sports in anticipation of his first move into club management. Bordeaux are now actively considering former Leicester City, Chelsea, and Juventus boss Claudio Ranieri for the position, according to Canal.