'He's filled with energy & high spirits': Deontay Wilder praises disabled fan on trip to N. Ireland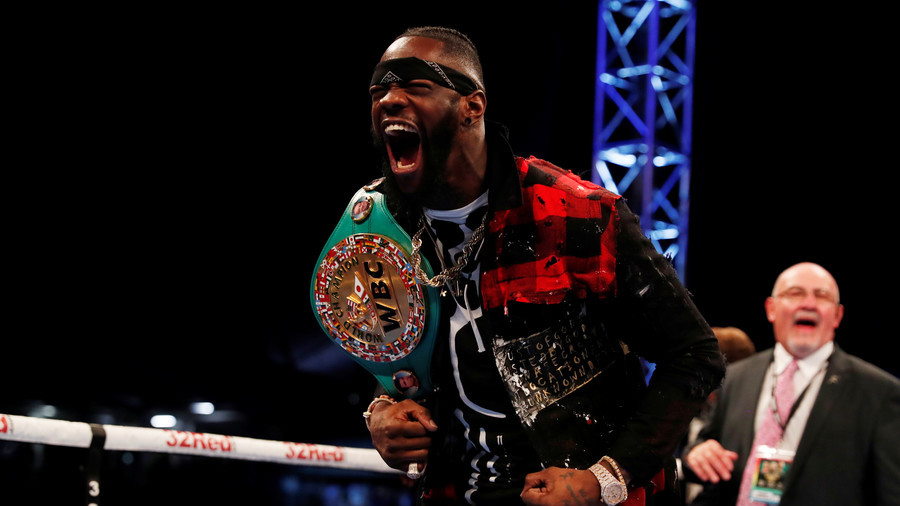 WBC heavyweight champion Deontay Wilder traveled to Belfast last week to turn up the heat on a bout with Tyson Fury but was left moved by the reception he received in the city, with disabled fan Rory Gallagher making a big impact.
Wilder is set to face lineal heavyweight champ Tyson Fury later this year and was in attendance for Fury's one-sided victory against Francesco Pianeta in Windsor Park last weekend.
His trip wasn't just defined by professional rivalry however, as the 'Bronze Bomber' was left moved by the generous reception he received from Irish fans. One young boxing fan in particular left a big impression on the undefeated heavyweight.
READ MORE: Boxer walks out of ring, forfeits fight without a punch thrown over payment dispute (VIDEO)
Rory Gallagher, a wheelchair-bound boxing fan, appeared delighted to meet the 40-0 undefeated star and, according to Wilder's comments on social media, the feeling was entirely mutual.
"Here's little Rory Gallagher," Wilder wrote on Twitter after his meeting with the youngster, accompanying the post with a video.
"Rory possesses a love and passion for boxing. He's filled with energy and high spirits and wishes to walk one day.
"Rory and his family will be traveling to America to see me whoop Tyson Fury butt although Rory is a Fury Fan…"
Wilder also paid tribute to another fan, Stephen Montgomery, whose son Jaxon has Down Syndrome.
"Stephen and his better half and I shared tears and hugs after talking about our kids," he wrote.
"They share a child together named Jaxon who was born with Down Syndrome but that don't stop him at all. They will also be attending the fight!"
You can share this story on social media: