Palestinian FA president issued year-long FIFA ban for inciting 'hatred and violence' against Messi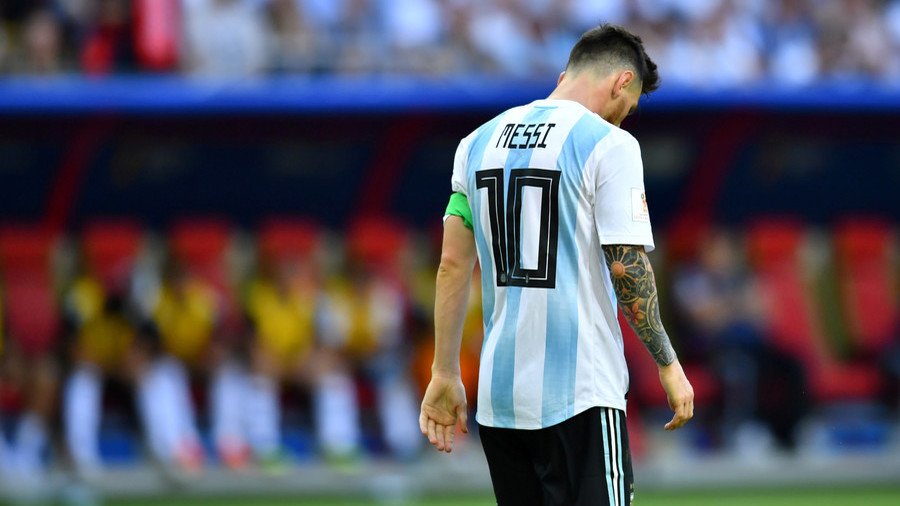 The president of the Palestinian Football Association has been hit with a year-long ban for inciting hatred and violence against Argentina and Barcelona icon Lionel Messi.
The action comes after Jibril Rajoub called on football fans to burn pictures of the footballer if he decided to participate in a friendly against Israel in Jerusalem earlier this year.
The match between Argentina and Israel was eventually canceled despite an appeal by Israeli President Benjamin Netanyahu to his Argentinian counterpart Mauricio Marcri to have the game go ahead as planned.
Rajoub's plea caught FIFA's attention, and he was fined $20,000 in addition to the year-long ban from attending any football matches. It added that he will "not be able to attend football matches or competitions in any official capacity, which includes, among others, participating in media activities at stadiums or in their vicinity on matchdays."
"These statements were made ahead of a friendly match scheduled for 9 June 2018 in Jerusalem between Israel and Argentina," the FIFA statement continued.
READ MORE: Israeli FA files compaint to FIFA against Palestinians over Argentina friendly cancelation
"The match was later canceled. The Disciplinary Committee held that Mr Rajoub's statements incited hatred and violence, and consequently imposed the above-mentioned sanctions."
Ofer Eini, the head of Israeli football, described Rajoub's comments as "physical and brutal threats that crossed every red line."
Rajoub has previously had run-ins with FIFA and the Israeli FA, calling for nations who engage in human rights violations to be "punished by suspension or expulsion," though he didn't mention Israel by name.
You can share this story on social media: