Israeli FA files compaint to FIFA against Palestinians over Argentina friendly cancelation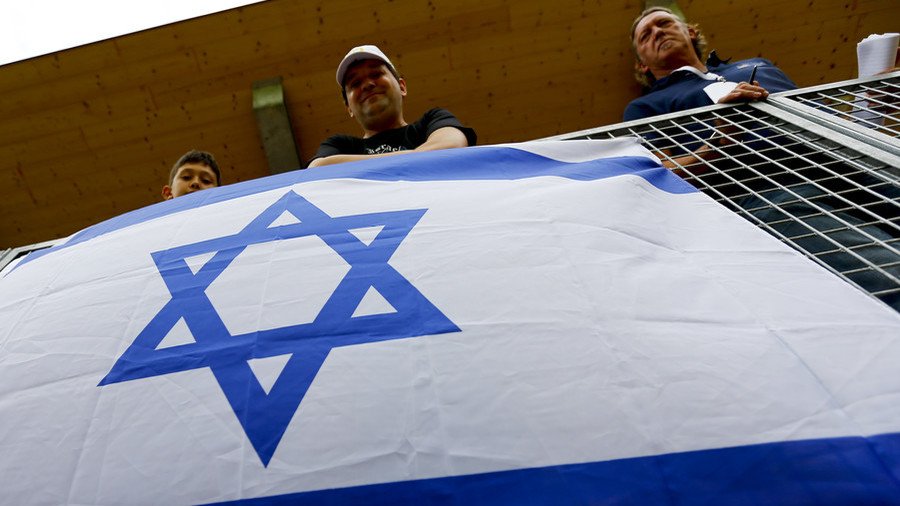 The Israel Football Association (IFA) has filed a compaint against the Palestianian FA (PFA) and its president after Argentina canceled a scheduled friendly in Jerusalem under pressure from Palestinian protesters.
On Thursday, the association tweeted: "Israel FA has filed a complaint to FIFA only against the Palestinian FA and the president of the PFA, Jibril Rajoub."
Israel FA has filed a complaint to FIFA only against the Palestinian FA and the president of the PFA, Jibril Rajoub. @Argentina

— ISRAEL FA (@ISRAELFA) June 7, 2018
Argentina called off the pre-World Cup meeting in Jerusalem under pressure from Palestinian activists who staged protests near the prospective venue in West Jerusalem, accusing the Argentinian squad of "whitewashing Israeli occupation."

READ MORE: Argentina pulls out of pre-World Cup friendly with Israel in Jerusalem amid Palestinian outcry
It has ealier been reported in Argentine media that the IFA would travel to FIFA headquarters in Zurich in an appeal to kick Argentina out of the 2018 World Cup entirely due to "religious discrimination."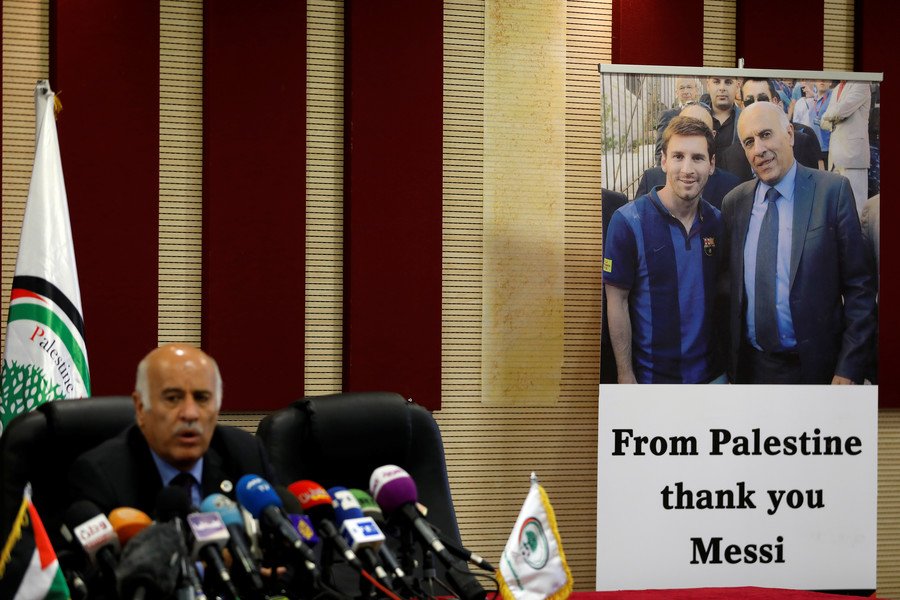 Soon after however, the IFA confirmed they had filed a complaint only against the PFA's Rajoub.
Rajoub gave a news conference in Ramallah in the occupied West Bank on Wednesday, in which he presented poster of himself alongside Argentina captain Lionel Messi with the caption: "From Palestine thank you Messi."
Argentine FA president Claudio Tapia apologized for pulling out of the Israel game during his own press conference in Barcelona on Wednesday.
"I would like to apologize to all the Argentinian people who live in the Israeli community, to all the Israelis who bought tickets so quickly to see the Argentinian team," said Tapia.
"My responsibility as president of the Argentinian Football Association is to fight for the health and physical integrity of all the delegation and, in my role, I made this decision. So I simply apologize to the Israeli community.
"[This was] nothing against the Israeli community, it is nothing against the Jewish community, rather the opposite, and I think and I would like that, from this moment, everyone considers my decision as a contribution to world peace," he added.
Argentina, led by mercurial captain Lionel Messi, are scheduled to play Iceland's Vikings in Group D in their first World Cup 2018 game at Spartak Stadium in Moscow on June 16.
You can share this story on social media: