Argentina pulls out of pre-World Cup friendly with Israel in Jerusalem amid Palestinian outcry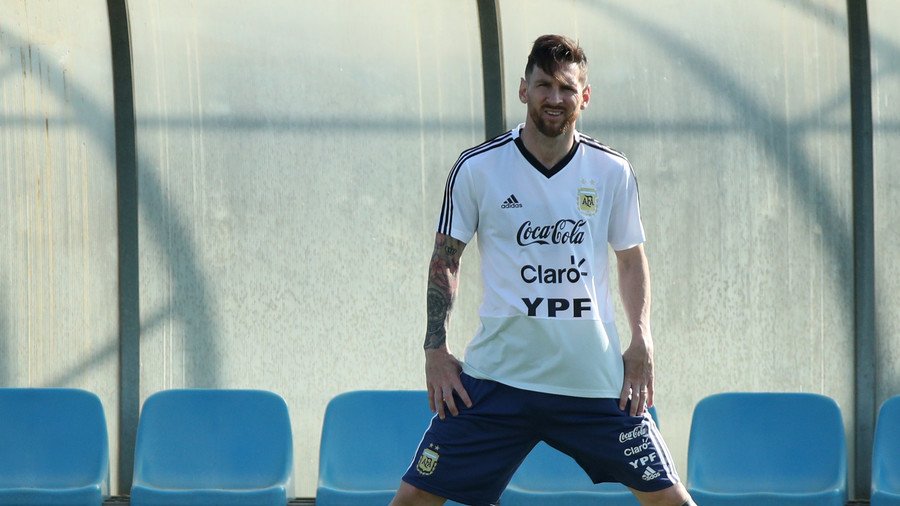 A friendly match between the Argentinian and Israeli squads, set to take place in Jerusalem on Saturday, was nixed after Palestinians called out the team for "whitewashing" Israeli occupation and the crackdown against protesters.
Pressure for the football match to be cancelled has been rising since last week, with Palestinian activists staging protests near the prospective venue in West Jerusalem and sport officials penning letters to the Argentinian authorities, asking them to revise the decision in light of the recent deadly Gaza clashes and Israel's insistence on holding the game in Jerusalem.
While there has been no official word on the fate of the match so far, Argentinian striker Gonzalo Higuain appeared to confirm the news while speaking to ESPN on Tuesday.
"They've finally done the right thing," he said, referring to the Argentine Football Association's apparent decision to scrap the game, which was scheduled to be the Lionel Messi-led team's last warm-up before it takes the pitch at the World Cup in Russia next week.
In a statement on Monday, the Palestinian Football Association threatened to thwart Argentina's bid to host the World Cup in 2030, if the game takes place as planned.
"The Palestinian Football Family calls upon the Argentinian Football association, and the Argentinian national team, to refrain from being used, by politicians in the Israeli Government, as a tool to normalize the illegal annexation of Occupied East Jerusalem, and to whitewash the Israeli systematic violations of international law and human rights," the association said in a strongly-worded statement.
Last week, The association's chief, Jibril Rajoub, launched a personal broadside at Argentine's biggest star, Messi. Noting that the forward "has tens of millions of fans in the Arab and Muslim countries," Rajoub went as far as to call on this multi-million army to "burn their shirts which bear his name and posters" unless the Argentinian refuses to partake in the game.
The calls for the Argentinian team to withdraw were echoed by Arab Israeli MPs, with Israeli Knesset member Yousef Jabareen (Joint List) meeting with the Argentinian ambassador to Israel last Friday. The MP said that by agreeing to play in Jerusalem, the Argentinian footballers would condone the "gross human rights violations" by the Israeli government while emboldening it further with a "dangerous message."
As the cancellation emerged as the most likely option, the issue was raised at the highest intergovernmental level. It was reported that Israeli Prime Minister Benjamin Netanyahu called Argentinian President Mauricio Macri, asking him to throw his support behind the match.
However, Macri reportedly told Netanyahu that the final decision was out of his reach, Haaretz reported.
The match was originally set to take place at the Sammy Ofer Stadium in Haifa. However, the Israeli authorities recently moved the game to Jerusalem's Teddy Stadium, even though it has fewer seats.
You can share this story on social media: