Israel thwarts terrorist cell planning attack on Netanyahu & Jerusalem mayor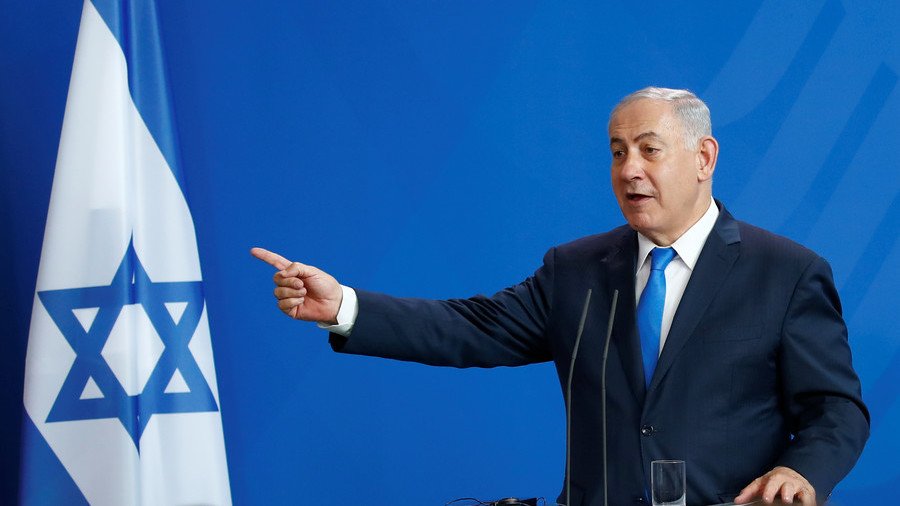 Israel's Shin Bet thwarted a terrorist cell that was planning attacks against senior Israeli officials including Prime Minister Benjamin Netanyahu, according to an investigation cited by media. Three people have been arrested.
A terrorist operative from Syria was at least partly behind the cell, according to Ynet. In addition to a planned attack against Netanyahu, it was also targeting Jerusalem Mayor Nir Barkat, buildings belonging to the American consulate, and Canadian representatives staying in Jerusalem.
Muhammad Jamal Rashda reportedly planned the attacks with the guidance of terrorist elements abroad, including an operative from Syria. However, the 30-year-old – who had already served time in jail for terrorism-related offenses – never met with other operatives, no money was transferred, and no arms were purchased, according to defense officials cited by Haaretz. They said his arrest was done at the initial stage of the planning process.
The cell had also planned to bring in a terrorist operative from Jordan to help carry out some of the attacks.
According to the investigation, Rashda had already carried out preliminary moves to collect intelligence on his targets, following orders received from Syria. He was arrested on April 24, and two other suspects were arrested in the following weeks. Shin Bet has declined to identify those suspects, but they are reportedly part of the Popular Front of the Liberation of Palestine.
Israeli Intelligence Minister Yisrael Katz told Ynet that the affair "shows that there are terrorist headquarters in Syria as well and, unfortunately, in Turkey too – Hamas headquarters that are directed to carry out attacks against targets in Israel. The security forces' job is to thwart it way before its possible execution."
Meanwhile, Barkat – one of terrorist cell's targets – said he was "briefed on the threat the entire time," adding that he trusts Israeli authorities that allow him to "sleep quietly and safely."
Think your friends would be interested? Share this story!
You can share this story on social media: