'I had 12 strokes and six heart attacks'- ex-NBA star Odom on his 3-day cocaine overdose coma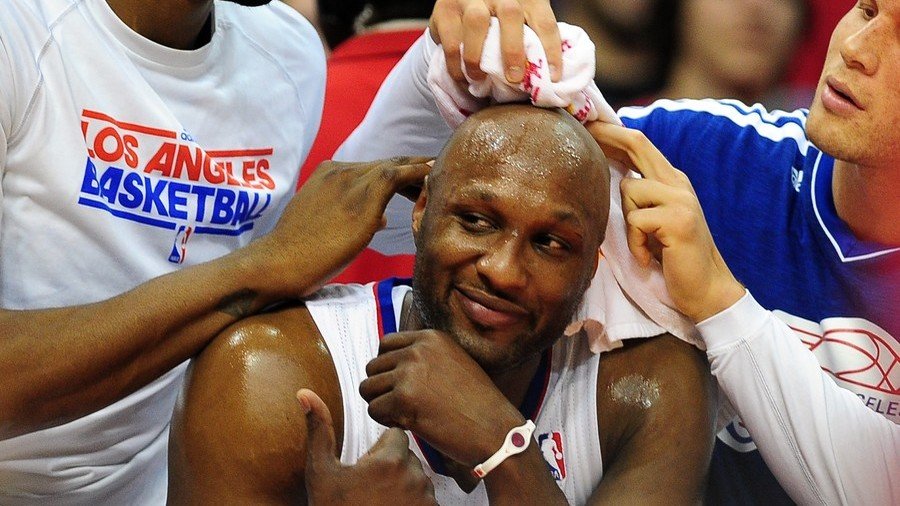 Two-time NBA champion Lamar Odom has opened up about his drug-induced near-death experience in 2015, revealing he suffered 12 strokes and six heart attacks during a three-day coma, brought on by a cocaine overdose in a brothel.
Talking to comedian Kevin Hart on his YouTube show 'Cold As Balls', Odom said that doctors didn't believe he would survive.
READ MORE: Thousands sign petition to appoint LeBron James as US secretary of education
"All my doctors that see me say I'm a walking miracle," the former NBA star said. "I had 12 strokes and six heart attacks while I was in my coma," he added.
In October 2015, Odom was found unconscious in a Las Vegas brothel called Love Ranch Cathouse – following a five-day party binge.
He was taken to hospital where doctors discovered he had overdosed on cocaine. At the time, the former Los Angeles Lakers player was legally married to TV personality Khloe Kardashian, though they separated in 2013 over Odom's infidelity and drug abuse.
READ MORE: 'Trump is using sport to divide us' – NBA star LeBron James
After recovering from the life-threatening health crisis, Odom visited rehab and now claims to have conquered his cocaine addiction.
Aside from his brothel antics, the 38-year-old was also suspended twice by the NBA during his playing days for smoking marijuana and was arrested for DUI. In 1997 he was arrested for soliciting a prostitute in Las Vegas.
You can share this story on social media: