Ajax player Appie Nouri 'awake and communicating' after over a year in coma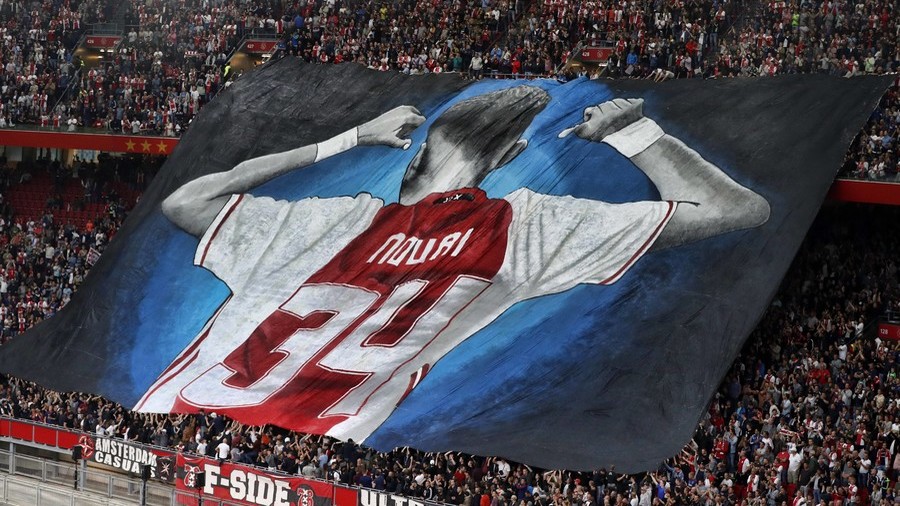 Appie Nouri, the former Ajax starlet who has spent over a year in a coma after suffering an on-field cardiac arrhythmia, is "awake and communicating" with his family, according to his brother.
Nouri fell unconscious during a friendly game in Austria in July 2017, stepping away from the action before falling to the floor due to an irregular heartbeat, and later slipping into a coma.
Formerly touted as one of the Dutch side's most promising talents, Nouri subsequently suffered massive permanent brain damage and had been confined to a vegetative state ever since.
According to the player's brother Abderrahim, the 21-year-old woke from the coma earlier this month and has communicated with relatives with movements of his eyebrows.
According to The Mirror, Abderrahim said: "If I compared it with before, then he is much better at the moment. His neurological status is better than months ago.
READ MORE: 'Go home if you don't respect our anthem' – Russian MP on Ukrainian footballer's protest
"Physically it is very difficult. There is a decline. That is purely because he does not move and is bedridden. He cannot move his own body with his own strength, only his head.
READ MORE: Italian ultras want 'women, wives & girlfriends' banned from stadium's 'sacred space'
"In the beginning it was not like that, he had his eyes closed. But he woke up bit by bit. Since December and January, his awareness has improved a bit and since also a form of communication is possible.
"If you ask him things, like 'open your mouth' or 'confirm this with your eyebrows', he can do it."
Bit of good news to brighten your morning, young Ajax player Appie Nouri who collapsed during a preseason game in July 2017 and has been in a coma ever since, is now awake and speaking with his family 🙏🏼 👏🏼

— Tom Grant (@TomRGrant) August 21, 2018
Tributes from the footballing world poured in for the former player, once tipped as the biggest talent from the famed Ajax academy, which has produced names such as Johan Cruyff.
New City signing Philippe Sandler is one of several ex-Ajax youngsters to take the number 34 shirt at their clubs in tribute to Abdelhak 'Appie' Nouri, who has permanent brain damage.Justin Kluivert (Roma) and Amin Younes (Napoli) have done the same. pic.twitter.com/hzgCbDiSlF

— City Watch (@City_Watch) August 14, 2018
In July this year, Nouri's former teammate Justin Kluivert chose 34 as his squad number, formerly worn by the stricken player at Ajax, upon his move to Italian side Roma in tribute to his friend.
In the days after Nouri fell ill, Ajax fans produced a banner with the player's image and squad number in the stands before their Champions League game with Nice.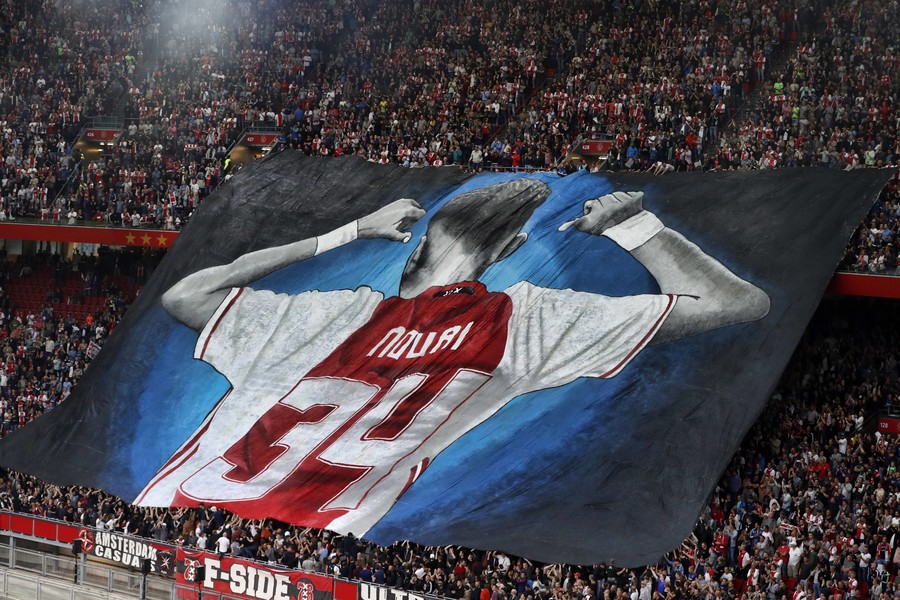 You can share this story on social media: