'Go home if you don't respect our anthem' – Russian MP on Ukrainian footballer's protest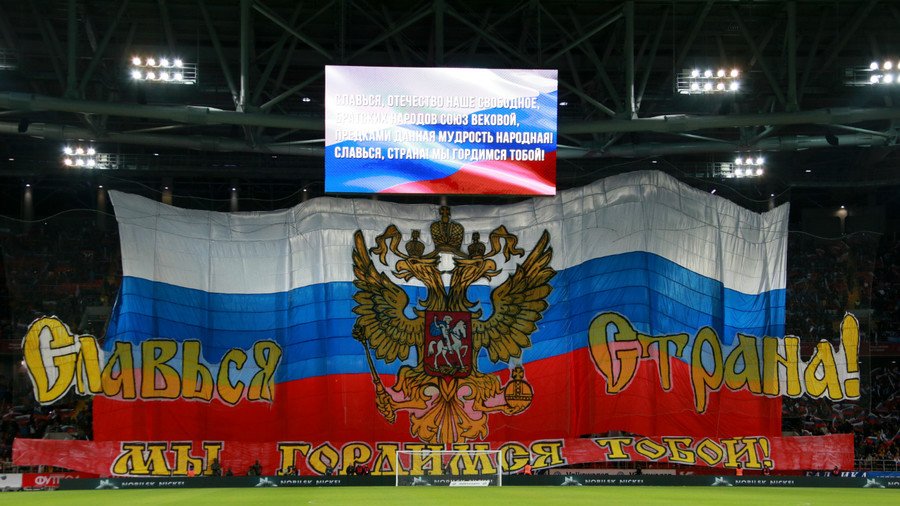 State Duma deputy representing Liberal Democratic Party of Russia (LDPR) Igor Lebedev has lambasted a Ukranian football player Vitaly Fedoriv who turned away from the Russian flag during the pre-match ceremony last Saturday.
READ MORE: 'I will start again': Sarri to quit smoking while Chelsea boss, but only temporarily
"Go back to Ukraine and earn money there, if you disrespect the anthem of the country where you live and work," Lebedev was quoted as saying by Sport 24. "As lawmakers we should introduce a legislature which will require punishment for disrespecting Russian national symbols," he added.
The incident took place on Saturday before the match in Russian National Football League, the second tier of Russian football, between Nizhny Novgorod and Sochi. Fedoriv who has been competing for Nizhny Novgorod since 2017 has been pictured facing the other way around to the Russian flag during the playing of the national anthem.
Unlike his teammates who turned to the left to pay tribute to the country which hosts the championship, Fedoriv stood motionless facing a fan sector behind the goal.
READ MORE: Italian ultras want 'women, wives & girlfriends' banned from stadium's 'sacred space'
The episode attracted much public attention in Russia with many fans and pundits accusing the Ukrainian player of disrespecting the national symbol.
The player himself denied any wrongdoing, insisting he was praying during the ceremony.
"As a highly religious person I pray before the matches. This is what happened before the [Saturday's] game," Fedoriv said in explanation of his actions.
"Sport is beyond politics. I do respect the Russian flag and anthem. I'm asking everyone not to search for any political context in this episode."
You can share this story on social media: