'I will start again': Sarri to quit smoking while Chelsea boss, but only temporarily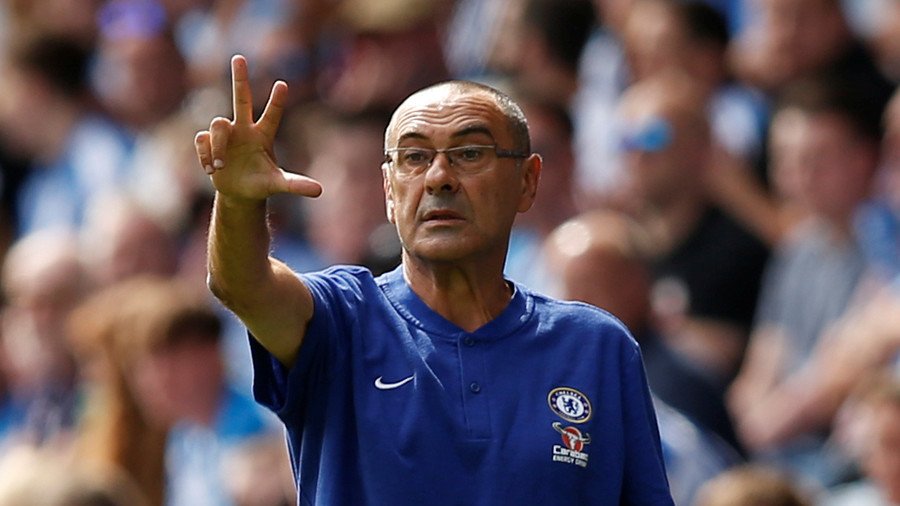 Maurizio Sarri plans on quitting his 80-per-day cigarette habit cold turkey while in charge of the Premier League side but says that he will resume his nicotine habit after a couple of seasons in the English capital.
Chelsea have made a perfect start to their first Premier League campaign under Maurizio Sarri but what has been less than ideal, from the Italian's perspective at least, has been the smoking ban which has been enforced in all English stadiums since 2007.
Sarri was constantly photographed on the sidelines during his spells in Italy, most recently with Napoli, with a lit cigarette but with that not an option for his tenure in charge of Chelsea, Sarri has coped by chewing on unlit cigarettes or simply clutching a packet of them and a lighter as he barks orders as his team on the pitch.
Speaking after Chelsea's 3-2 win against Arsenal at Stamford Bridge last weekend, Sarri responded to a question about whether the tense end to the match had left him craving a cigarette by saying he's planning to give them up entirely - but just for a little while.
READ MORE: New Chelsea boss Sarri gets around smoking ban on Premiership debut... by chewing cigarettes!
"No I needed half-time and the first half to end, not a cigarette," he said. "I am going to stop for just one or two years then I will start again.
"Inside there were 15 minutes that were horrible. We lost ground, we were not able to press, we were not able to defend, we were really in trouble. I think in the second half, we did very well from our mental point of view.
"It was really very hard to answer about the last part of the first half. I prefer to speak about the other 75 minutes, it is better. I remember better the good things instead of the worst."
You can share this story on social media: